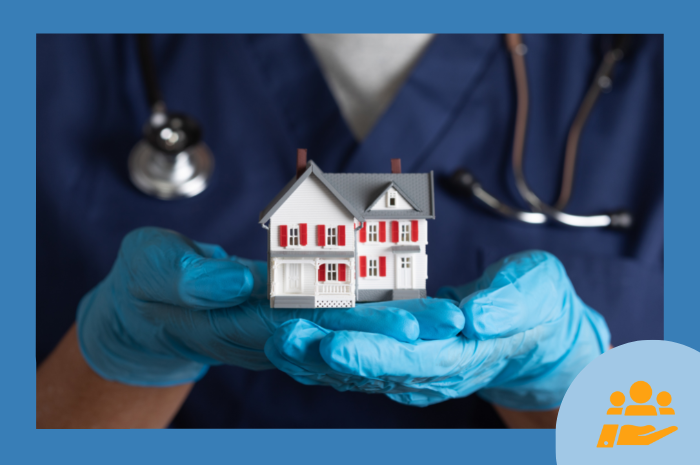 Buying or selling a home in the time of COVID-19
Note: we will be updating this article according to the current recommendations issued by the government. The information that is written here today could be different tomorrow. Therefore, the content presented in this article should be taken as a suggestion.
Many things are being paused right now in Quebec due to the coronavirus pandemic, but what about real estate transactions? Will the measures that are being adopted by different levels of government force buyers and sellers to put everything on hold for a while?
New information is coming out every day and recommendations are changing constantly so we have to readjust all the time, but one thing is certain: people will always need a place to stay and some will be required to move. Therefore, even though some things have slowed down, this is a temporary situation! Things are still happening in the field of real estate and the people who are involved are constantly trying to find solutions to maintain current transactions, as well as those that will be happening in the near future.
Your transaction is already happening and you're worried about the impact of the current situation? Quickly get in touch with the experts you are or will be working with. They will be able to help you find solutions. However, if you are still in the midst of the preparation stages, we have prepared this article to provide answers to the questions that many people are asking themselves right now.
Can we still contact real estate experts?
According to the most recent guidelines presented by the public health authorities, meetings in person should be limited, except in the case of an emergency. However, real estate experts are allowed to carry out most, if not all of their tasks remotely. Here are the experts that can offer services without having to meet in person, in order to adapt to the situation:
Of course, it will be more difficult to organize meetings with land surveyors, inspectors and any other expert who must absolutely visit the property in person in the short term. However, you can start taking action so that things run faster once the situation goes back to normal. You can start getting in touch with people right now.
How to prepare your real estate transaction (buyer)
If you are a buyer, you can take advantage of this slower period to refine your buying process. First, you can take the time to define your needs and to carry out a virtual exploration of the properties that are available on the market (check out the section about visits for more info on this subject).
You can get in touch with experts who are already working with you and with those that you will need for the following steps. In doing so, you will be even more prepared when things restart.
For guidance throughout the buying process, check out our article Real estate: your complete guide to buying a home
How to prepare your real estate transaction (seller)
As a seller, the main impact you might experience is a slow-down that would affect how quickly you will sell your home. You won't be getting as many visits in person and some of the stages of the process may be postponed, including those that require experts visiting in person.
However, transactions can still move forward! Several tasks can be carried out remotely, namely by real estate agents. The main aspects to keep in mind in the upcoming weeks are patience, flexibility and communications. Keep in touch with your experts and with potential buyers who are showing interest. The rest of the process will be launched once the situation gets back to normal.
To help you with your process as a seller, check out our article Real estate: your complete guide to selling a home
What should be done about visiting properties?
Ordinarily, visits are one of the crucial steps during a real estate transaction. However, with social distancing measures and the current demands issued by the government visiting properties in person is not always recommended (except for urgent transactions). For a while, we'll have to prioritize virtual visits.
In the past few years, virtual visits of homes that are for sale have become increasingly sophisticated. High-definition images, virtual reality, videos, 3D plans: technological advancements can give you a good idea of the characteristics of a home whilst carrying out the visit remotely. This is the best moment to use these techniques to move forward with transactions.
Visits from the point of view of the seller
If you put your home on the market and you can't receive any visitors, you could try to rely more heavily on how the property is presented to potential buyers using virtual visit tools. Your real estate agent will help guide you through the different options that are available in your situation.
Visits from the point of view of the buyer
Are you hoping to carry on with the process of looking for a property? As mentioned above, this is now much easier than it was in the past. Most of the listings you'll see will at the very least feature high-quality photos. Some listings will also include virtual reality or video options. You can ask real estate experts with whom you are doing business to prioritize listings that offer virtual visits.
The impact on mortgage rates
In response to the economical repercussions caused by the pandemic, the different levels of government have implanted measures that are meant to help the population. One of the actions that were quickly put into place was the lowering of the Bank of Canada's key interest rate. This rate went from 1.75% to 0.25%.
Given the turmoil caused by the current situation, we are also seeing variations on mortgage rates. Therefore, it would be interesting for you to keep an eye on what's happening at this level, as this may affect your new mortgage or the one you are already paying. Talk to experts who will be able to tell you about the current numbers and the foreseen trends.
If you are looking for mortgage brokers, let us know so we can put you in touch with experts!
Financial help available
Federal, provincial and municipal governments are creating many aid programs to help individuals and companies during this period of disruption.
Do not hesitate to inquire about the latest financial aid put in place.
Aid programs from financial institutions
Big Canadian banks and other financial institutions have announced several relief measures to help make things easier for their customers.
Already, several institutions have announced that they intend on letting people postpone their mortgage payments. In the upcoming months, other aid programs could be announced with the goal to stimulate the economy.
Quickly get in touch with your financial institution to know what is on offer. You can also check out their websites where they present updated information:
We will be updating this article as often as possible, but since the information is changing regularly, we advise you to check out the OACIQ website to have updated information about real estate transactions. Click here to learn more.
Find real estate experts in no time!
XpertSource.com is here to help you find real estate experts. Of course, we are prioritizing remote communications right now and we'll be happy to help you with your real estate projects. Fill out the form and tell us about what you need. We'll be glad to help you!
Once you've filled out the form, you can check out our blog where we publish articles about real estate.
---
---
Find the professional you need
Find your real estate professional by filling out the short form