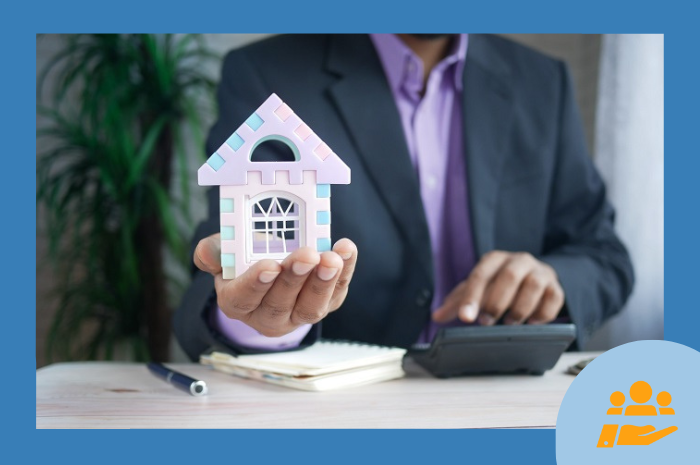 5 benefits of getting pre-approved for a mortgage
Buying a home involves many steps. Among these steps is mortgage pre-approval, a step that is sometimes neglected, but one which is nevertheless vital in any process of acquiring a property.
In fact, while it is not mandatory, mortgage pre-approval remains a highly recommended asset, whether you are a first-time buyer or an experienced homeowner. This pre-approval process offers many advantages that shouldn't be overlooked!
Why undergo the pre-approval process?
In any real estate purchase, preparation is one of the keys to success. A well-planned project will save you both time and money. And what better way to prepare than to get pre-approved for your mortgage?
This is usually done before you start searching for your new property. Its purpose is to prepare your loan application and help guide your research. In fact, many real estate brokers require you to have completed this step before showing you homes that may be of interest to you. This ensures that you have the financial capacity to complete your purchase.
Mortgage pre-approval essentially consists of defining which banks are committed to supporting you in your purchase intentions, as well as the amount of a mortgage that could be granted to you.
Be careful, however, not to mix up mortgage pre-approval (or pre-authorization) with mortgage pre-qualification (or pre-admissibility)! Although these two concepts are similar, they have different purposes. This article from the Autorité des marchés financiers (Financial Markets Authority) will help you to understand the difference between them.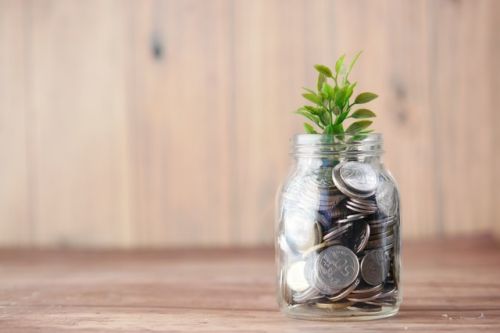 1. It allows you to know your exact borrowing capacity
At the time of mortgage pre-approval, the lender certifies the maximum amount it would be willing to provide to you for the purchase of your property and under what conditions it would be willing to do so. This allows you, even before starting your research, to know the limit of your borrowing capacity, depending on your current financial situation.
Keep in mind, however, that you do not have to borrow the maximum amount allowed. On the contrary, it may be more advantageous to ask for a smaller loan. In any case, make sure to respect your budget and your repayment capacity so that your purchase takes place under the best conditions.
A borrowing capacity that could change...
It should be noted that the maximum amount specified in the mortgage pre-approval may be subject to change if your financial situation changes between the time of your application and the time of your loan. It is not a definitive sum.
In fact, in certain circumstances, the bank that pre-approved the loan may have to reassess the situation and lower the amount it agrees to grant you. This could be the case if:
You have taken out another loan in the meantime (to buy a vehicle for example);
You pay for the house at a price higher than its market value (outbidding).
In some cases, the financial institution may even refuse to grant you the loan.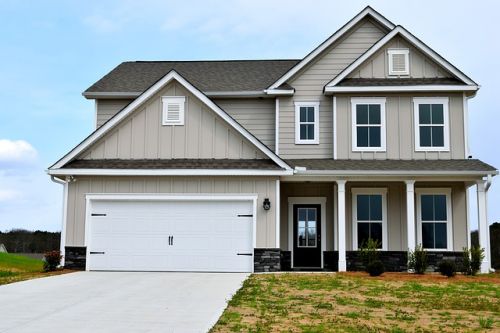 2. It simplifies your search for properties
Knowing your maximum borrowing capacity in advance will make it easier to direct your research toward properties that are affordable and within your budget. This will help you avoid wasting time visiting homes that are too expensive and will allow you to concentrate your efforts in the right places.
Once you have found the home of your dreams, you will also have the certainty of having the financial means to buy it. Provided, of course, that your budgetary situation has not changed.
3. It gives more credibility to the buyer
Are several other potential buyers are interested in the same house as you? It's not always easy to stand out when there are multiple offers. With a mortgage pre-approval in hand, however, you will have a much better chance of standing out from the crowd.
Having carried out a pre-approval process indicates to the seller, as well as to the various parties involved in the transaction, that you are a serious buyer and that you do indeed intend and have the means to acquire the property. In the event that the seller has received several offers on their property, there is a good chance that yours will be given more weight if accompanied by a mortgage pre-approval.
4. It ensures the best interest rate
The mortgage rate can have a significant impact on the interest you pay on your long-term loan. This is why buyers always try to get the best possible rate.
Having a mortgage pre-approval can help, as the majority of lenders "lock in" the rate for a certain period of time (usually 30-120 days). So, if at the time of buying your home, mortgage rates have increased, you will be able to benefit from the rate guaranteed by your pre-approval. This represents a considerable advantage!
On the other hand, if the rates have fallen between the time of your pre-approval and the time of the transaction, you will once again be able to enjoy the lowest rate. There is no obligation to subscribe to the pre-approved mortgage rate. It's a win-win situation!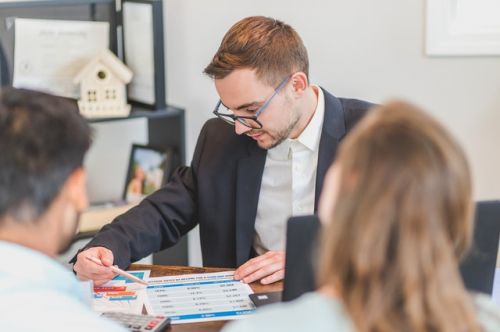 5. It allows you to plan your mortgage payments
By knowing in advance the maximum amount you will be able to get for your mortgage, you will be able to calculate the maximum payments you will have to make, should you wish to borrow all the money available.
You will then be able to consider several reimbursement scenarios to determine whether:
The amount (monthly, weekly or bi-weekly) to be paid is beyond your means;
You should borrow less;
You should increase the amount of your down payment.
In short, a few preventive calculations will allow you to develop the best reimbursement strategy.
Using a mortgage broker: an added advantage!
As explained, obtaining a mortgage pre-approval is a very important step in any real estate purchasing process, one which can provide you with many financial advantages.
However, you should be aware that, if you decide to apply for pre-approval on your own, it can negatively affect your credit report. The solution? Working with a mortgage broker, of course!
Using a mortgage broker is the best way to enjoy all the benefits of pre-approval. In addition, this type of expert will accompany you well beyond this stage. They will advise you on your choice of mortgage and will even negotiate the various terms and conditions on your behalf when you take out the loan and deal with its renewal.
And if you're not yet convinced of all the benefits of getting pre-approved for a mortgage with a broker, remember that it's free and there's no obligation. So, what are you waiting for?
Ready to get your mortgage pre-approval? Just follow these few steps.
Are you looking for a mortgage broker?
XpertSource.com can help you in your efforts to find a mortgage broker. By telling us about your project, we will refer you to top-rated experts, free of charge! Simply fill out the form (it only takes a few minutes) and we will connect you with the right experts.
Dial 1 833 203-7768 to speak with one of our customer service representatives
---
---
Find the professional you need
Find your real estate professional by filling out the short form