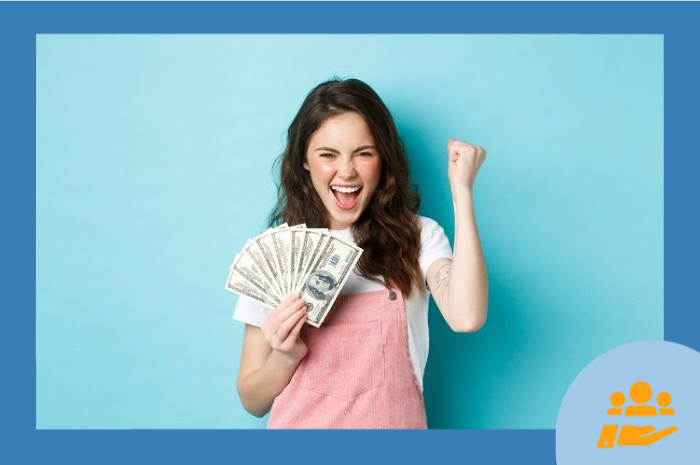 6 advantages of buying a home with a 20% down payment
Are you planning to buy a house? Will you put 5% or 20% down? You should know there are many advantages to putting down a higher percentage that you should consider.
In Quebec and elsewhere in Canada, it is possible to buy a home with as little as a 5% down payment. This certainly has its benefits, including making homeownership a little easier. After all, it is not always easy to save up a large percentage of your down payment!
But if you have the opportunity to save 20% of the purchase price of your home, it might be a good idea to invest more of your savings in your home purchase. Here's why.
1. You increase your chances of getting a mortgage
When you apply for a mortgage, you need to prove to your lender that you can afford to repay the loan and interest.
With a 20% down payment and sufficient cash flow to cover all related expenses, you are more likely to look good to your lender. You are showing them that you have had good savings habits to accumulate such an amount and that you have good financial capacity.
Of course, the down payment percentage is not the only thing the bank will look at before granting you a loan. But it is always better to start on the right foot!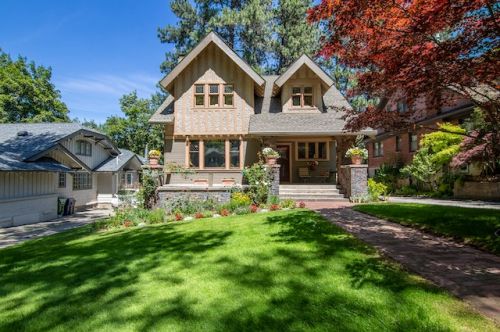 2. You avoid the mortgage insurance premium
While it is possible to buy a home with a 5% down payment, this means you also have to buy mandatory mortgage insurance. Indeed, the government requires all financial institutions to insure mortgages with less than 20% down, whether with CMHC, Sagen or Canada Guaranty.
This insurance protects the lender in case you default on the loan. To subscribe, you must pay an insurance premium. This premium varies (from 0.6% to 4%) according to the loan-to-value ratio of your property. The lower your down payment, the higher the percentage.
The cost of mortgage insurance can add up to several thousand dollars, not to mention the interest that will be charged. In Quebec, QST is also added to the premium and must be paid at the time of purchase.
The good news is that with a 20% down payment, you don't have to buy credit insurance. This way, you avoid significant fees and interest in the long run.
3. You lower your mortgage payments
By providing a larger portion of the purchase price, you reduce the total amount of the loan you need to take out. And a smaller loan usually means lower payments.
Of course, the cost of your payments doesn't just depend on the percentage you put down. It is also affected by other factors, such as the amortization period you choose. But for the same borrowing terms, your payments will necessarily be lower if you have a smaller mortgage to repay.
For example:
You buy a $250,000 home at 3.4% with a 20% down payment. It will cost you $988 per month for 25 years to pay off the loan. With a 5% down payment, your monthly payments would be $1220.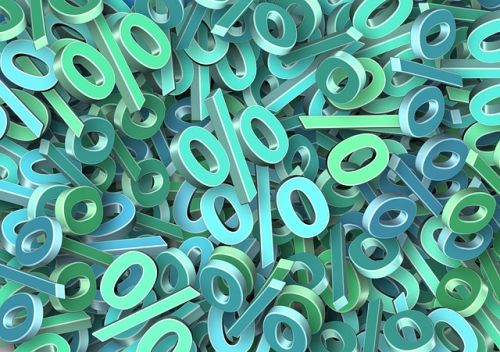 4. You pay less interest
A smaller mortgage also means less interest. And since interest can quickly add up to tens of thousands of dollars, it is best to avoid it if you can.
With a 20% down payment, you pay more for your home in the short term because you use up more of your savings. But this investment will pay off in the long run, because the lower interest you pay will ultimately make your home less expensive.
5. You pay off your loan faster
As mentioned above, making a larger down payment will lower your monthly mortgage payments. However, if your financial capacity allows it, you may decide to increase the amount of your payments and thus pay off your loan faster.
For example:
You buy a $250,000 home with a 20% down payment. It will cost you $988 per month for 25 years to pay off your loan, instead of $1220 with a 5% down payment.
Would your budget allow you to pay that amount per month? You may decide to increase your payments. With a 20% down payment and payments of $1147 per month, you will pay off your loan in 20 years instead of 25.
6. You have instant equity
Equity is the value of your home that belongs to you. It grows as you pay off your mortgage.
With a 20% down payment, you have immediate equity in your home. This equity allows you to access additional funds, if needed, by refinancing your mortgage or applying for a home equity line of credit.
While you may not be thinking of using these sources of financing, it is always comforting to know that you have enough equity in your home to access it if the need arises.
Putting 20% down: other considerations
Should you delay your purchase to accumulate a 20% down payment? The answer to this question is more complicated than it seems. While there are many advantages to having a larger down payment, the time factor could also work against you.
You are never safe from a significant increase in home values or interest rates. If you decide to delay your project for a few years and real estate market conditions become unfavourable, you won't be any further ahead.
Do you already have the 20% you need? Don't hesitate to use all or a part of it for your purchase project. Only have the minimum 5%? Investing it in an insured loan could be more advantageous than waiting to save more.
Need advice? Talk to your financial advisor or mortgage broker to find out what is best for you.
Are you looking for a mortgage?
XpertSource.com can help you in your efforts to find a mortgage broker. By telling us about your project, we will refer you to top-rated experts, free of charge! Simply fill out the form (it only takes 2 minutes) and you will be put in contact with the right experts.
Dial 1 833 203-7768 to speak with one of our customer service representatives
---
---
Find the professional you need
Find your real estate professional by filling out the short form