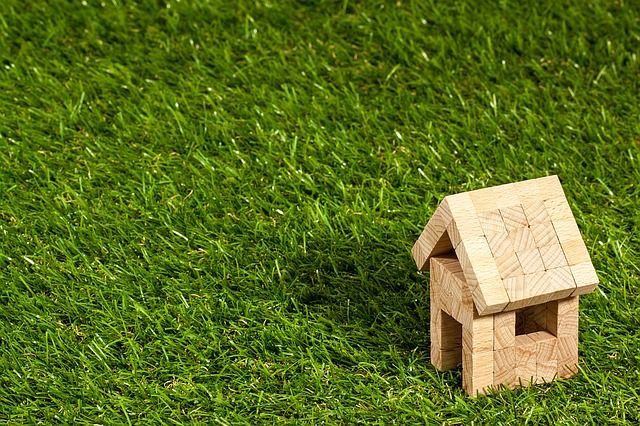 The 10 steps to buying a house
Your professional life began just a few years ago, yet you already feel the need to buy a property to avoid losing your money in a rental home. With contributions starting at 5% and banks doubling their efforts to attract new customers, it is generally easy for young workers to acquire their first property.
In 2016, Statistics Canada estimated the number of owner households in Canada at around 67%, a percentage that is steadily increasing. Real estate brokers, bankers, inspectors, notaries, each of these professionals will be present at crucial stages in the process of buying your home. Here's a quick look at the 10 main steps to buying a property!
10 main steps to buying a property
The purchase of a new home is mainly a question of reflection and planning, hence the idea of being accompanied by professionals from the real estate sector during each of the stages. By approaching this task in an organized manner, you have every chance of achieving your goal of becoming a homeowner.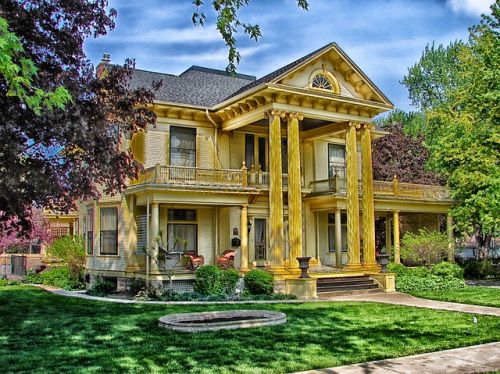 Photo: Pixabay
Step 1: Evaluating your borrowing capacity
Several banks provide clients with tools to assess their borrowing capacity. This gives them a better idea of how much to borrow based on their income. As you can imagine, in order to avoid disappointments, it is important to assess one's borrowing capacity.
Step 2: Testing the waters
This is a stage of reflection where you will have to question the type of property you want to buy: a condo, a house, a joint-ownership property or not? The choice will be made according to your personal, professional or family needs. Another question to ask yourself will be related to where you want to buy. You can opt for a given neighbourhood for its tranquillity, the choice of schools that are located in the area, or its proximity to your place of work.
Once these three elements have been determined (borrowing capacity, type of housing and neighbourhood), you can start your research on the internet, simply to test the waters. It costs nothing to check out real estate sale sites in order to learn and get an idea of prices for your coveted neighbourhoods.
If you have the opportunity, visit the areas to make sure they truly match your criteria. This research period can certainly take a little bit of your time; however, it is necessary not to rush and to take the time to think before embarking on this type of project.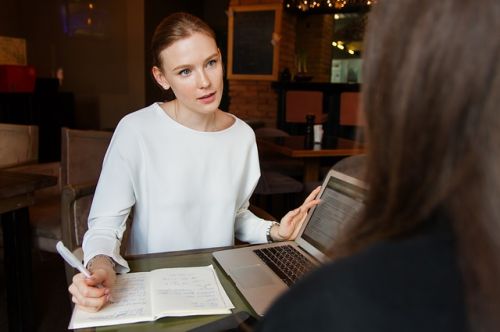 Photo: Pixabay
Step 3: Finding a property through a real estate broker
The real estate broker is a professional who accompanies you throughout the purchasing process, from the choice of house, through the negotiation period, up to the conclusion of the sale in front of the notary. The broker will be your collaborator to find THE house of your dreams. You may not know it, but a real estate broker will not cost you anything as a buyer since it is the seller who pays them once the sale is completed.
These professionals are experts in the field of real estate; they can provide you with valuable advice, in addition to taking care of the research process. Forget the broker that was recommended to you by a friend or family member; your broker should be chosen according to your specific needs.
Moreover, one of the main things to take into account when looking for a real estate broker is to know the neighbourhood in which you want to buy. The broker you choose should have already carried out several transactions in this sector. For this reason, it is necessary to do some research to find a broker that meets all your expectations.
In Canada, the real estate market offers a wide variety of properties. By using a real estate broker, you are sure to find a property you will want to buy in just a few weeks.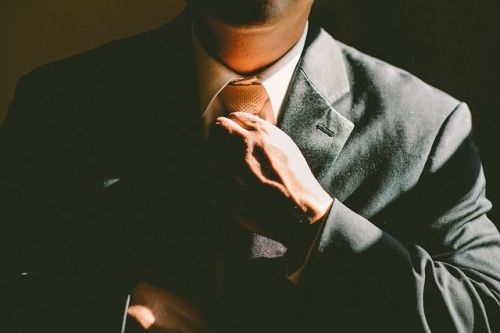 Photo: Pixabay
Step 4: Finding a mortgage broker
After finding a professional to take care of your future purchase, now is the time to find a financial institution that agrees to grant you a mortgage loan. The good news is that you do not have to pay the mortgage broker either since they are paid in the form of a commission by the banks.
You are highly satisfied with your banking institution and want to take out a loan with them? Set that idea aside for now. A mortgage should be shopped around with the help of a mortgage expert. In Canada, the mortgage system is very complex, with different types of mortgages catering to various needs. The mortgage broker will be your intermediary with the lenders (financial institution or private lender) to help you find a suitable financing offer for your real estate project.
The main quality of the mortgage broker will be their trading ability, helping to find you the best interest rate according to your situation. To learn more about this aspect, check out our article "What is the role of a mortgage broker?"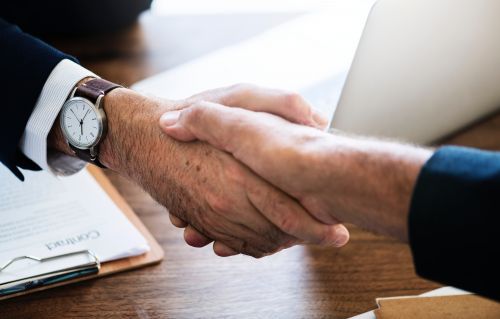 Photo: Pixabay
Step 5: Finding a mortgage
This is a crucial step in the buying process since you will certainly be in debt for the next 15 or 20 years! If your mortgage broker has provided good advice, then there is no reason for you to regret having taken out this loan, which represents a great investment.
Step 6: Meeting with a notary to help with the documents
The notary has some power in the sense that they act as a public officer recognized by the state. Moreover, the documents they draft are authentic and are recognized in the courts. Notaries are experts for whom the law of real estate has no secrets, hence the idea of going through them for each of the documents you sign, or even to provide you with expert advice for the decisions to be made.
With their expertise, the notary can help you avoid surprises that one might encounter when buying a house, such as: being left to pay the contractor's debts, or becoming responsible for the mortgage debt of your seller. The role of the notary is to protect the money from the investment during the real estate transaction and to ensure the validity of the documents signed between the different parties.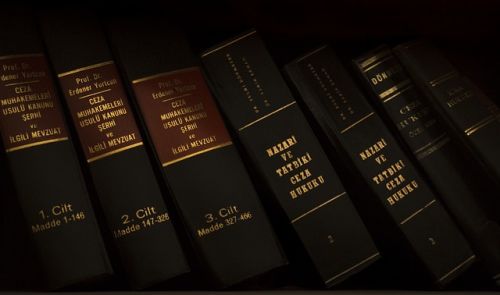 Photo: Pixabay
Step 7: Making an offer to purchase
Once you've found the perfect home, now is the time to get down to business by making an offer to buy from the seller based on the advice of your real estate broker. The offer to purchase contains the price you are willing to pay for the purchase of the property, as well as all of your conditions to complete the sale (obtaining the mortgage loan, pre-purchase inspection, etc.).
From there on, the seller can accept your proposal, reject it, or present a counter-offer; this is a complicated negotiation process where it is best to be accompanied by a professional (your real estate broker).
Step 8: Carrying out a pre-purchase inspection
At this stage, it is important to have a professional opinion on whether the desired property meets your expectations. The pre-purchase inspector is an expert in building inspection. They will analyze the visible and easily accessible components of the house, in order to detect any problems and hidden defects. In particular, it may allow you to renegotiate the terms of the promise to purchase if the home contains elements that need repair and may, in some cases, allow you to cancel the transaction.
The price of a home inspector varies between $300 and $1000 depending on the property you wish to acquire. Believe it or not, this is a small amount considering that it will help you to ensure total serenity as the project moves along.
Need to hire a home inspector? Our article How to find a good building inspector will surely interest you.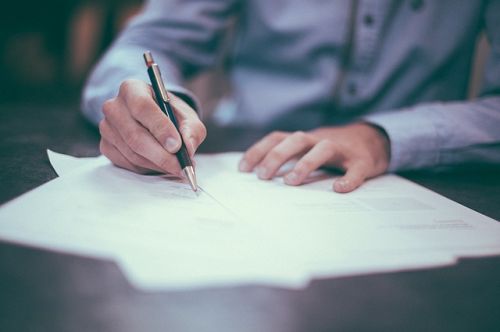 Photo: Pixabay
Step 9: Signing the promise to purchase
Once the seller has accepted your offer to purchase, it turns into a promise to purchase. As a result, the conditions detailed in the document can no longer be negotiated. However, signing a promise to purchase does not mean that you are now the owner. It is necessary to wait for the tenth and last step: the signing of the bill of sale.
Step 10: Sign the bill of sale
Congratulations! You are in the last stage before becoming an owner. After several weeks or months of research, you have reached the end of your project. To become an official owner, you must now sign the bill of sale. The signature usually takes place at the notary's office, in the presence of both parties concerned. At this moment, the transfer of ownership is carried out.
You want to buy a property? Our complete guide to buying a home will accompany you at every step.
Are you looking for real estate professionals?
XpertSource.com can help you in your efforts to find real estate professionals. By telling us about your project, we will refer you to top-rated experts, free of charge! Simply fill out the form (it only takes 2 minutes) and you will be put in contact with the right experts.
Dial 1 833 203-7768 to speak with one of our customer service representatives
---
---
Find the professional you need
Find your real estate professional by filling out the short form