Buying or renting a house: which is best?
Is it better to buy or to rent a house? Neither of these options offers a definitive answer to this age-old question. The truth is that each of these possibilities has advantages and disadvantages. The best thing for you may not necessarily be the best for everyone else.
Whether you choose to rent or buy, the decision should not be made lightly. A home is an important financial investment, and you should take the time to evaluate what works best for you.
Before making a choice, think about your needs. Several factors must be taken into account: your budget, your long-term plan, the current economic context, etc.
Buying or renting a house: questions you should ask yourself
Buying or renting a property is a lifestyle choice. Before you can even think about the many advantages and disadvantages of each of these options, it is essential that you take the time to define your needs, ambitions and capabilities. Only then will you be able to determine what is best for you.
It is important that you ask yourself the right questions:
What are you looking for in a living environment?
Would you like to live in the same city for several years? In the same house?
Do you think you'll change jobs?
Do you have the budget to cover all of the costs of buying and owning a house? This not only includes the monthly amount payable, but also the welcome tax, renovation costs, municipal taxes, etc.
You will then be able to assess whether it is more profitable to buy or rent your property, based on the pros and cons of each option.
Being a tenant: an advantageous choice?
First, it should be noted that in some municipalities where housing prices have reached an exorbitant level, it may be preferable to consider renting rather than buying. There is no point in borrowing beyond your means and compromising your financial position simply to become a homeowner.
The main advantage of renting a house is undoubtedly the financial flexibility. In fact, renting can be much more cost-effective than buying. You will not have to pay for any major work that needs to be carried out at the property, as this will be carried out at the landlord's expense.
You will also not be required to pay any of the costs related to the purchasing of a house, such as notary fees, mortgages, credit files, transfer duties, etc. In some cases, you can even rent a furnished home, which means avoiding purchasing new furniture. Less money to spend means you can keep more in your pocket and, while you're at it, increase your savings.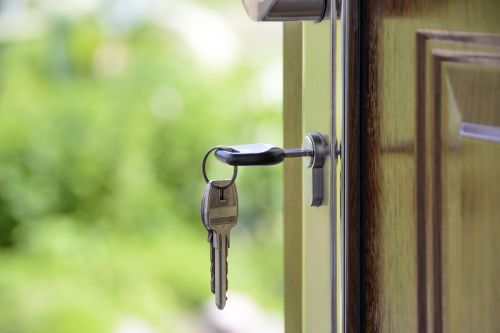 Renting a home rather than buying it also allows for greater residential flexibility, meaning you can move more often, more easily and more quickly than if you were a homeowner. Unlike the latter individual, who needs to demonstrate a certain stability in terms of their life for a period of about 10 years to reap the benefits of their decision, a tenant can afford more change.
If your situation (family or professional) is not stable or requires you to move around frequently, renting is probably the most practical option for you. There is no need to wait until you sell your property before you move, and you can terminate the lease if necessary and find a new home better suited to your needs.
Here are 5 reasons to sell your home and become a tenant.
Disadvantages of renting
Of course, when it comes to renting a house, the main drawback that immediately comes to mind concerns renovations. While it may be beneficial to save on the cost of unwanted work, not being able to make the desired modifications to your property may, for some, be an inconvenience.
As a tenant, you cannot simply decide to have a swimming pool built, redo the kitchen or remodel the bathroom in order to adapt the house to your liking. Any necessary work cannot be undertaken without the prior authorization of the property owner, who might very well refuse the request.
Moreover, remaining a long-term tenant does not allow you to build up assets.
Becoming an owner: the best option for building generational wealth
There is no doubt that being able to build up generational wealth by becoming a homeowner is a very attractive prospect. Each of your mortgage payments brings you a little closer to full possession of your home.
Buying a house is often rightfully compared to a form of investment, such as investing in a stock or a bond. Such an endeavour represents a long-term investment, the value of which usually increases over time. The accumulated profits and wealth can benefit your family or even yourself during retirement, which provides a sense of security for the future.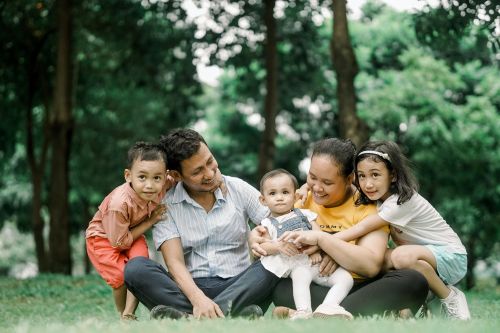 Being a homeowner also allows you to renovate or refurbish your property according to your tastes and needs, whereas this ability is quite limited in the case of tenants, as we touched upon earlier. You will therefore have more freedom to enjoy your home as you see fit and to carry out any desired projects.
In addition, you may be entitled to tax relief. In particular, several tax credits are available for first-time homeowners.
If you want, you can also rent out part of your home to provide an additional source of income. Note that the expenses associated with this rental (e.g. maintenance and repair costs) may be tax deductible.
Here are 7 advantages of owning a home.
Being a homeowner: drawbacks to consider
As mentioned earlier, building generational wealth and making a profit are usually the main reasons for becoming a homeowner. However, while some houses may contribute to a large capital gain, this is not always the case!
An increase in the value of the property is never guaranteed (just think of the financial crisis of 2008). You should therefore avoid buying a property on the sole basis of making a profit, especially since your return is not instantaneous.
If you think you have the financial means to acquire a property and pay the associated purchase costs, you should also take care to allocate a budget to cover those linked to its maintenance.
As a homeowner, you are responsible for maintaining your home by carrying out any necessary renovations. The question is not, therefore, whether renovations will be necessary, but rather when they will be carried out. Depending on the amount of work required, the costs could be quite high. It is essential that you are able to assume all the financial consequences of your property.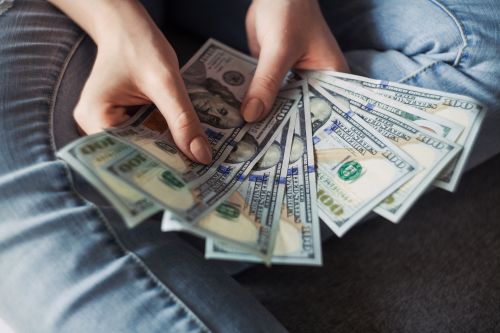 To buy or to rent: a calculator for your convenience
If you can't decide which option is best for you, you can use online tools to guide you. Among other things, you can use this AMF calculator to determine the profitability of a lease or purchase.
To do this, the computer compares several pieces of data, including:
The price of the residence;
The amount invested in the down payment;
The amortization period of the mortgage;
The interest rate of the loan;
etc.
The software then compares these pieces of data with the monthly costs (rent, insurance, etc.) that you would pay as a tenant to evaluate the most cost-effective option. For example, depending on the amount of expenses, it may be preferable after 5 years to buy rather than to rent.
Interested in becoming a homeowner? Check out our Complete Guide to Buying a Home and get in touch with our real estate experts to facilitate your purchasing process.
Are you looking for a real estate agent?
XpertSource.com can help you in your efforts to find a real estate broker. By telling us about your project, we will refer you to top-rated experts, free of charge! Simply fill out the form (it only takes 2 minutes) and you will be put in contact with the right experts.
Dial 1 833 203-7768 to speak with one of our customer service representatives
---
---
Find the professional you need
Find your real estate professional by filling out the short form