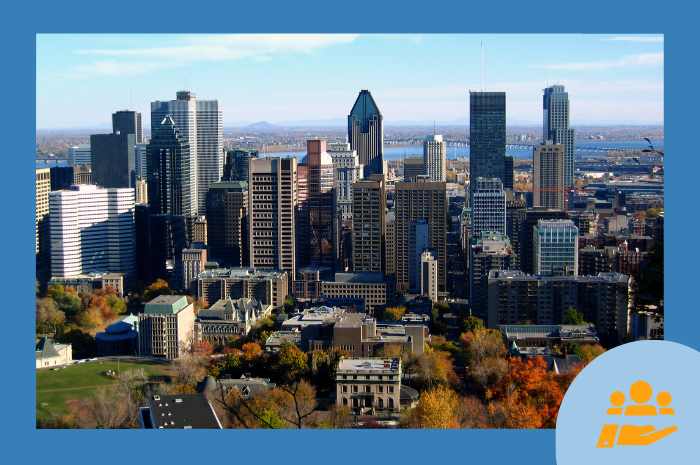 5 reasons to live in Westmount
Dreaming of the castle life? Why not consider moving to Westmount? The prestigious mansion-like homes that line the streets of this community will have no trouble charming you. Also available on the market are luxury apartments which are equally attractive, offering spacious rooms and breathtaking views of Montreal.
Many people think that Westmount is a Montreal borough, but it is actually an independent city. With a population of nearly 20,000, the city of Westmount covers 3.9 square kilometers. This is a predominantly Anglophone territory, but 75% of the population speaks both French and English.
Westmount is definitely a safe bet on the Montreal real estate market. Moreover, its inhabitants are among the richest in Canada, enough to make you want to join this very upscale community.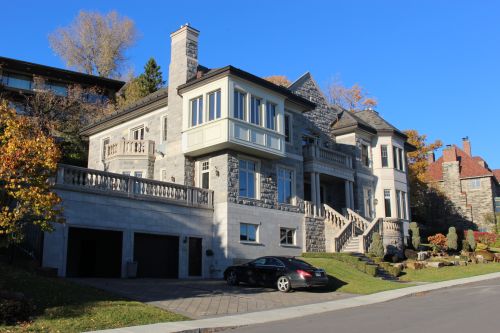 1. The job market in Westmount
In Westmount, the job market is doing particularly well and cover a variety of fields. The professional, scientific and technical services sector ranks first with 2,370 jobs (15% of the jobs listed in the city's territory). In second place comes the health and social assistance sector with 2,180 employees (14%). Finally, the finance sector brings together nearly 2,005 workers (13%).
What characterizes Westmount employees is their ability to work for the same company for a long time, which is the case for 79% of people. This certainly reflects the good working conditions and quality of life of Westmount employees.
The business district of the city is located in Westmount Square. This imposing building complex designed by architect Ludwig Mies van der Rohe comprises two high-rise apartment buildings and a 20-storey, 83-meter high office tower. Each building houses a shopping center containing no less than 35 shops.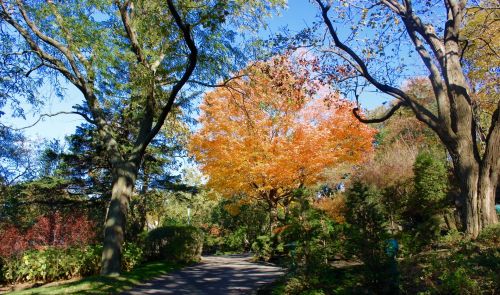 2.

Family Life in Westmount: Schools, Parks and Green Streets
Nicknamed the Garden City, Westmount offers a wide choice of parks, to the delight of families and nature lovers. The city's network of parks and green spaces is an extremely rich heritage and offers access to 12 parks, 22 green spaces and a wooded nature reserve. Most of these places were created in the 40s and have lost none of their charm.
Despite its urban location, the city of Westmount has perfectly preserved its landscape and surrounding greenery. Nearly 11,000 trees are found in the area! Moreover, the character of these spaces perfectly reflects the rich traditions of horticulture and sports present in the history of the city. Speaking of history, you will certainly appreciate St. Joseph's Oratory, a must-see monument dating back to the beginning of the 20th century and dominating the city with its imposing silhouette. It is located on the border between Westmount and Côte-des-Neiges.
Finally, to ensure a good education for your children, the area has a large number of top-rated schools, both French-speaking and English-speaking. These include the famous Dawson College, located close to Atwater Station and Alexis Nihon Shopping Center. Villa Sainte-Marcelline, a French-language private school offering training from kindergarten to high school for girls. As well as Selwyn House School, an independent private school for boys.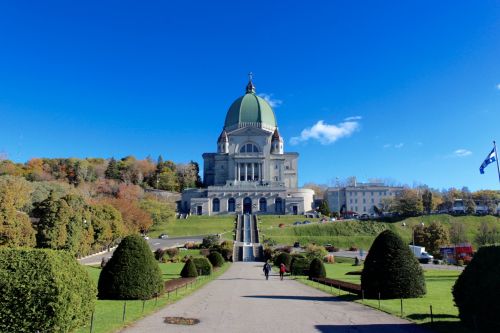 3.

Services: hospitals, businesses and restaurants
If you like to shop, you'll certainly enjoy Greene Avenue, Victoria Avenue, as well as Westmount Square with its ultra-modern tower blocks. And if you enjoy high-end gastronomy, you will certainly not be disappointed as the city is full of good restaurants to satisfy gourmets. They are concentrated around Westmount Square, but also on Sherbrooke West.
In addition, there is a considerable amount of clinics and medical centers. Most of them are located on Sainte-Catherine Street and Sherbrooke Street.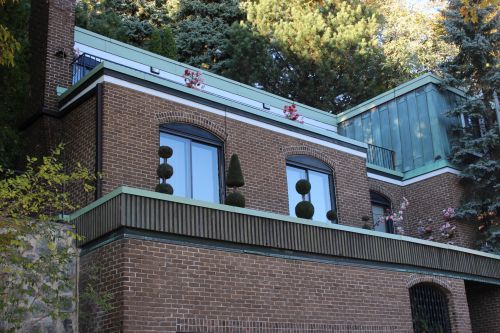 4.

Buying a house in Westmount: the real estate sector
In Westmount, there is no lack of properties for sale. Whether you've decided to buy a single family-home or a condo, you will certainly not be disappointed by the properties for sale. Obviously, you will need to have access to a considerable budget, as the median price for a single house is around $ 2,3 million, compared with $ 970,000 for a condominium.
Although these prices are quite relative when it comes to an exceptional quality of life, it is important to know that in real estate, everything is negotiable. It will be essential to work with the right real estate agent who will find you a true gem. The latter will have to know the city well, in addition to having completed several real estate transactions in the past. It is therefore essential to meet with several agents to see what they offer. Obviously, the goal is to carry out your real estate project at the best price.
Want to learn more about the importance of working with a real estate broker? Discover "5 factors to take into account when choosing your real estate broker".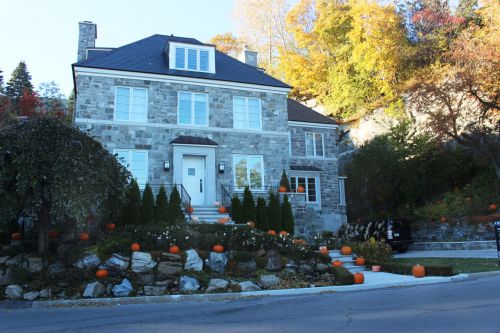 5. Financing

to buy

a house in Westmount
When you finally decide to buy a property, the issue of the budget is often crucial and determines the type of house that you can buy. For this reason, it would be useful to find out what kind of subsidies and tax credits you could receive. Here is an overview:
First-time home buyers' tax credit
If you are investing in your first home, the Government of Quebec can offer you a $5,000 tax credit to help you finance your real estate project. This financial assistance could allow you to pay a part of the additional expenses related to the purchase of a property such as the welcome tax, the inspection fees, the notary fees, as well as moving expenses.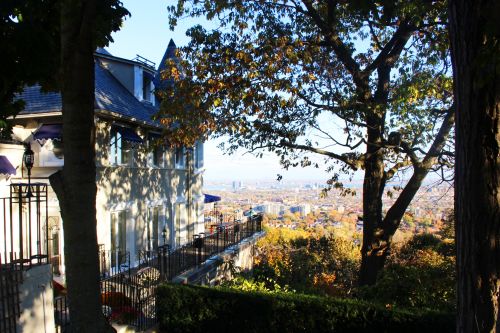 Buying a house that needs to be renovated
In Westmount, 67% of homes were built before the 1960s and 24% of them were built between 1961 and 1980. As a result, most of these homes are quite old, although they have retained a certain undeniable charm. The property you are interested in may need a facelift. Moreover, buying a home in need of a renovation is an excellent opportunity to negotiate its price.
Many homeowners begin renovations just after buying their new home. So, whether you are planning purely aesthetic renovations or major renovations, you will certainly find help that is adapted to your renovation project.
Looking for contractors? Check out RenoQuotes.com, a platform that can refer certified contractors for your renovation project.
Photos: Sara Belaid
Are you looking to buy a property in Westmount?
XpertSource.com can help you in your efforts to find real estate professionals. By telling us about your project, we will refer you to top-rated experts, free of charge! Simply fill out the form (it only takes 2 minutes) and you will be put in contact with the right experts.​
Dial 1 833 203-7768 to speak with one of our customer service representatives
---
---
Find the professional you need
Find your real estate professional by filling out the short form