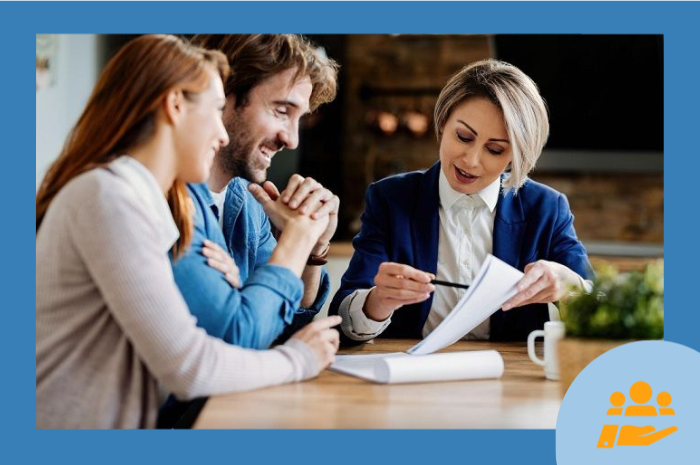 How to prepare for your first meeting with a mortgage broker
The first meeting you have with your mortgage broker is one of the most important steps in the completion of your purchase project. To simplify the process and get off to a good start, it's best to be well prepared.
You may be wondering what to expect from your first encounter with this expert? What procedures will you need to follow and what information will you need to provide? Keep reading to find out more.
Your first contact with your mortgage broker
The first contact with your mortgage broker will probably be via phone, email or video call. During this first meeting, they will ask you a series of questions to better understand your needs and financial situation, such as:
Why do you want to apply for a mortgage (purchase, renewal, etc.)?
When will you need the loan?
In which area is the property you are interested in located?
What are your assets?
Do you have any debts?
Have you ever had credit problems?
What is your employment situation (employed, self-employed)?
During this first encounter, they will also explain what they can do for you and how they can support you in your mortgage application process.
Find out more about their remuneration
Before even formalizing your professional relationship with a mortgage broker, it is important to ask them how they will be compensated. This will allow you to dispel any doubt or uncertainty you may have.
Financial institutions pay mortgage brokers when they bring in new clients. Their remuneration generally takes the form of a commission based on the amount borrowed and the term of the loan.
Your mortgage broker must disclose to you in writing the nature of their remuneration. They must also disclose any other benefits, such as a bonus, that they may receive if you obtain the requested loan.
As the Autorité des marchés financiers points out, it is important that your mortgage broker is always able to:
Offer loans from several lenders;
Indicate how many lenders they have done business with in the past 12 months;
Indicate whether a lender has provided more than 50% of the total loans or renewals in the past 12 months.
So don't be afraid to ask questions in order to gain further clarification.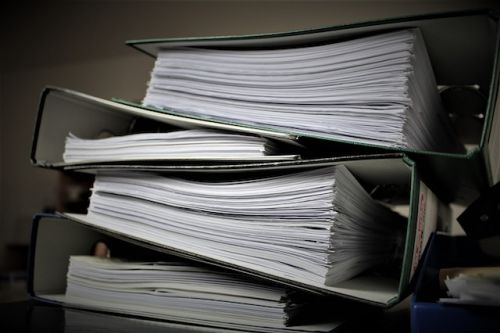 Documents to prepare for your appointment
Once you have reached out to your mortgage broker, you will need to gather all the necessary documents for your mortgage application. Any missing or incomplete information may delay your approval. It is therefore better to be well prepared to avoid any additional delays.
Depending on your situation and the requirements of the lenders, your mortgage broker will provide you with a detailed list of the documents they will need. Examples of what might be required include:
Photo identification;
Proof of employment and income (pay stubs, T4, etc.) ;
Bank statements and investment statements;
Notice of Federal and Provincial Assessment;
Proof that you have the necessary down payment and a document confirming its source (donation letter, proceeds from the sale of another property, RRSP, etc.) ;
Financial balance of your company (if you are self-employed);
Documents describing your debts and other financial obligations (balances and limits of your credit cards, car loans, alimony payments, etc.) ;
Letter confirming your rental history;
Tax statement for municipal and school taxes on the property;
Promise to purchase and relevant annexes;
Certificate of location;
Plan and specifications (for a construction or self-build);
Copy of the building permit;
Copy of the current mortgage deed (for renewal);
Etc.
Viewing your credit file
In addition to asking you various questions and consulting several documents, your mortgage broker will also ask for your consent to consult your credit file. This is an important aspect of your mortgage application as your credit file can have a significant influence on the approval of your loan.
Indeed, it is essential to maintain both a good rating and a good credit score if you wish to obtain a mortgage. The better your case, the better your negotiating skills will be.
This is a collection of information about your financial situation (level of debt, repayment patterns, etc.) that your creditors provide at all times to Equifax and TransUnion, the two companies responsible for managing credit files in Canada.
If your credit file is in a good condition and allows you to qualify for a mortgage, your broker will continue to follow the steps necessary to obtain your loan. Otherwise, they will end the professional relationship and suggest that you improve your financial habits before moving forward with your project.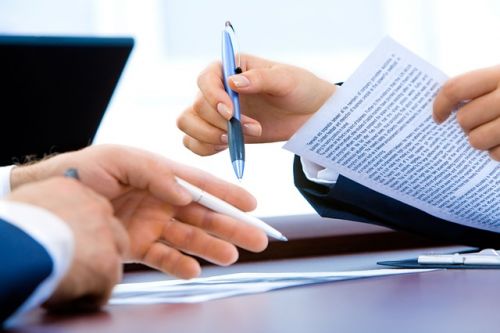 The exclusivity clause
In some cases, the contract you sign with your mortgage broker may contain an exclusivity clause. This clause obliges you, for the duration of the contract, not to obtain a loan by yourself or through someone other than your broker.
Make sure you understand what you are getting into. Feel free to ask your broker questions about this. They can explain to you the implications of this clause as well as the penalties that could result if you do not respect it. For example, failure to comply with this clause may require you to pay a penalty equal to a percentage of the amount of the loan you want to obtain.
Choosing your mortgage
Once they have all the information and have analyzed your file, your mortgage broker will be able to identify one or more potential lenders. They will also discuss with you the characteristics of the mortgage available to you (open or closed loan, subsidiary or conventional, etc.) and the terms of repayment that accompany it (term, interest rate, early repayment penalty, etc.)
Once the lender and mortgage product have been chosen, your broker will send your loan application to the relevant financial institution. You can then continue the process of buying your property.
Cover picture : Freepik.com (Drazen Zigic)
Are you looking for a mortgage broker?
XpertSource.com can help you in your efforts to find a mortgage broker. By telling us about your project, we will refer you to top-rated experts, free of charge! Simply fill out the form (it only takes 2 minutes) and you will be put in contact with the right experts.
Dial 1 833 203-7768 to speak with one of our customer service representatives
---
---
Find the professional you need
Find your real estate professional by filling out the short form