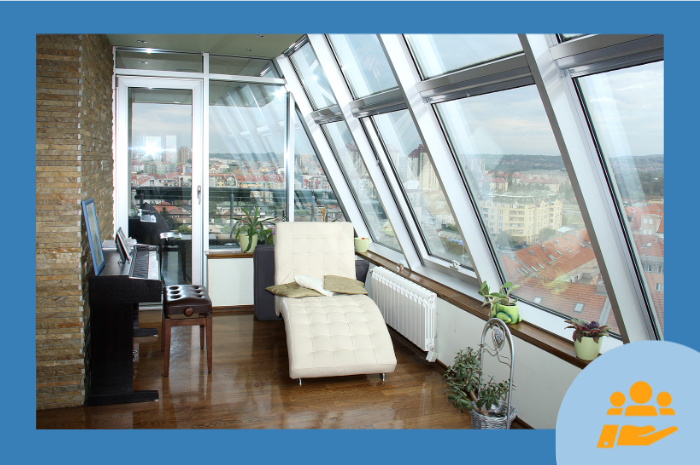 How to choose a condo?
Fancy moving into a condo? If you have already started your search, you probably know that condominiums come in all different shapes and sizes! So how do you choose the one that suits you?
Small buildings with a few units, huge multi-story condo towers, in the suburbs or in the city center... There's plenty of choice! And while the final choice is up to you, some aspects should not be overlooked when looking for your next condo.
Buying or renting a condo?
The first thing to do before you start your research is to ask yourself if you intend to buy or rent your condo. The first option is usually the most advisable, because it allows you to recover your investment at the time of sale. However, depending on your situation, it may not be the best fit for you.
There are many reasons why you may prefer to rent, whether it's simply a matter of preference or because you don't have the down payment to buy. Also, if you are retired or do not expect to stay in your condo for many years, renting can be more profitable.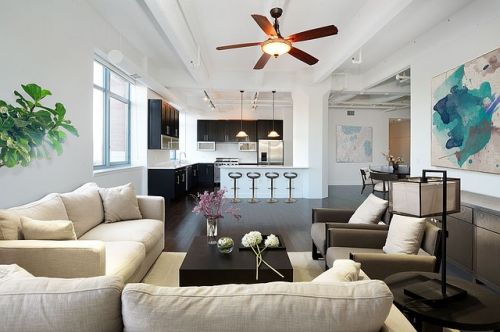 Still not sure? Take the time to compare your options and evaluate their advantages and disadvantages. Make a list of your requirements and a budget to help you.
Whatever you decide, keep in mind that it's recommended to avoid exceeding 30% of your income to pay for your housing. This is true whether you choose to rent or buy.
If you are leaning toward renting, it is also important to note that the monthly cost of a condo will generally be higher than the monthly cost of an apartment in a rental income building.
Before you fall in love with your new home, make sure you can afford to live there.
Living in a small or large condo building?
Once you've made your choice between renting or buying, you can take a look at the market to see what's available. You will then have the choice between small condo buildings, which include only a few units, or large residential towers that can house several hundred units.
Again, this is a personal decision. Some people prefer small buildings for more privacy and proximity, while others prefer large buildings because of the services and regulations aimed at maintaining harmony between residents.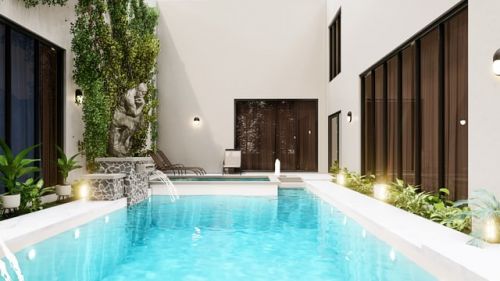 Services offered
Recreational services and facilities generally represent a very appealing aspect of condos. In larger buildings, a variety of services may be offered, including:
An elevator;
A gym;
A swimming pool;
A community hall;
A charging station for electric vehicles;
Underground parking.
Tempted? Remember, you still need to be able to pay the bill. Because, yes, these facilities come with a cost!
Therefore, while small condo buildings often house fewer amenities and services, they also tend to come at a lower cost.
Harmony between residents
A condominium is like a miniature company. Courtesy needs to form the foundation of each and every interaction in order to ensure that things work well. Despite everything, there is still a risk of tension.
You might think that it is easier to communicate and make a decision in a small condominium. However, we also need to consider the fact that it sometimes only takes one person to cause conflict. And this annoyance, which may go unnoticed in a larger condo building, can quickly become the center of problems in a smaller one.
To get a sense of the dynamics between the existing residents, ask to see the minutes of the last few condo meetings. At the same time, you will have a good idea of the decisions and issues raised at these meetings by the condo association or by the occupants.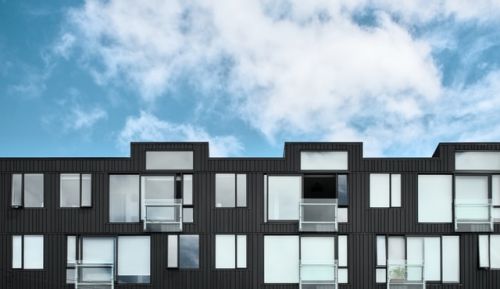 The location of the condominium
While public amenities and neighbourhood relationships are important, they are not the only things to consider before you make your choice. As with any real estate purchase, you should also consider the location of your property.
Not even your dream apartment would make you entirely happy if it were located in an area that you did not like. It is therefore essential to draw up a list of the characteristics of the neighbourhood you are looking for to ensure that it meets your needs.
Are you looking for a lively area or quiet one?
Would you like to be close to nature?
Do you want to be close to public amenities (grocery stores, schools, etc.)?
What about access to public transport?
What about the distance to your place of work?
It is interesting to note that many new condo buildings take these criteria into consideration from the moment of their construction, in order to ensure that they appeal to their residents. In fact, some even form little neighbourhoods, where everything is nearby.
What's more, don't forget to visit several condos, not only in different buildings, but also within the same building! For example, the unit on the 4th floor may not be suitable for you, while the unit on the 6th floor may meet all your criteria.
Check condominium regulations
Since you will potentially spend many years in your condo, it is important that you familiarize yourself with the rules of condominiums before officially making one your place of residence.
Ask about the regulations in force:
Are pets allowed? Under what conditions?
Can you have a barbecue on your balcony or terrace?
What are the regulations governing shared areas?
Will your visitors have access to shared services or facilities?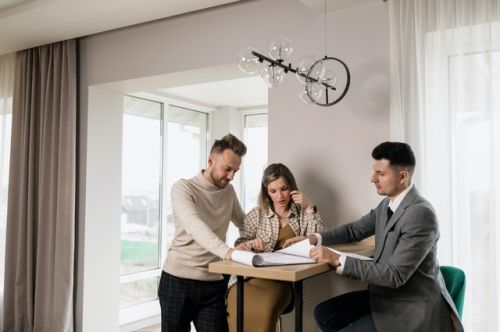 In addition to asking your questions directly during your on-site visit, the best solution is to consult the declaration of co-ownership. A prudent buyer will take note of the information it contains and will ensure that everything is actually applied.
The declaration of co-ownership is a notarial document that describes, among other things, the operating rules of the building. It sets out your rights, obligations and limitations as a co-owner.
However, it is possible that this document may have been modified over the years. So, make sure to consult the latest version to get the whole picture.
Condo fees: a crucial aspect to consider
Another important element to consider before embarking upon this co-ownership adventure is the financial health of the building. You can get an idea of this by looking at the latest financial statements.
In particular, check if:
Condo fees are paid or unpaid;
Expenses were incurred in the last year;
Amounts were accumulated in the contingency fund;
Money was invested in the auto insurance fund.
And beware: although low condo fees may seem tempting, you should be wary of them! Inadequate fees will not be able to cover significant expenses, should these become necessary. A special contribution may then be requested, which may represent a substantial sum.
Once you have checked these issues and have made several visits, it will be easier for you to identify the condo that best suits you. The important thing to remember is that the home should meet your needs and respect your personal and financial limits.
Would you like to see some condo models in the province? Check out these 10 wonderful condo buildings in Quebec.
Are you looking for a real estate agent to buy a home?
XpertSource.com can help you in your efforts to find a real estate broker. By telling us about your project, we will refer you to top-rated experts, free of charge! Simply fill out the form (it only takes 2 minutes) and you will be put in contact with the right experts.
Dial 1 833 203-7768 to speak with one of our customer service representatives
---
---
Find the professional you need
Find your real estate professional by filling out the short form