Buying a tiny house in Quebec: everything you need to know
The phenomenon of tiny houses has been gaining popularity for many years. But while more and more people are ready to take the plunge and reduce the size of their place of residence, this option is not always as simple as it seems.
If the idea of buying a tiny house appeals to you, keep reading. This article contains all the important information you need to know about this type of property in Quebec.
What is a tiny house?
While this may seem like an obvious question, it is important to note that the term 'tiny house' tends to encompass several types of small dwellings.
Micro, tiny, and small houses all differ in various ways. Their names differ according to the amount of living space they offer.
Micro houses
Micro houses have a surface area of about 300 square feet. They can be fixed or mobile (on wheels, trailers, etc.)
Despite their small size, these houses offer a good quality of life. They typically appeal to those seeking voluntary simplicity, self-sufficiency, and a minimal environmental footprint.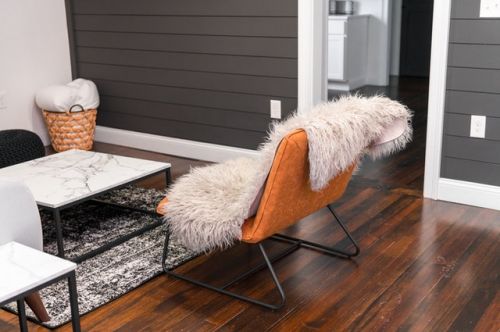 Tiny houses
Tiny houses are houses which have an area of between 300 and 600 square feet. They are usually fixed, either on a foundation, on piles or on blocks.
Characterized by a desire to design functional spaces that meet all the needs of today's households, tiny houses offer a more affordable alternative to standard dwellings. As such, they contribute to the diversification of the housing supply.
Small houses
Small houses are houses of between 600 and 1000 square feet. Many heritage homes in Quebec fall into this category. However, these small houses are becoming increasingly rare across the area.
Why buy a tiny house?
While opting to live in a tiny house is often based on ecological considerations, there are several reasons for building or buying a tiny house. And some are better than others!
One household might choose this type of housing for its low price, while another might adopt it for its minimalist and mobile aspect (especially in the case of micro houses).
A tiny house can also be a good way to bring an intergenerational cohabitation project to fruition. It could, for example, be built on the land of an existing building as an accessory dwelling unit (ADU), to accommodate other family members. This is provided, of course, that municipal regulations allow it.
In short, there are several reasons why a household may decide to opt for a tiny house.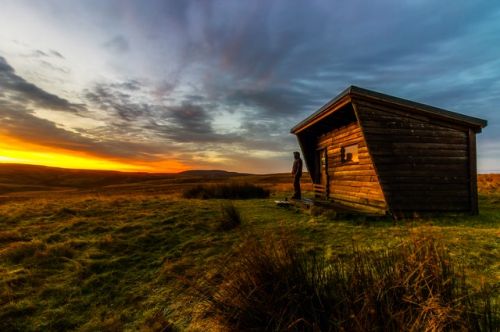 Advantages and Disadvantages of Tiny Houses
Not sure if a tiny house is right for you? To help you decide, here is an overview of the main advantages and disadvantages of this type of housing.
Advantages
This type of housing costs less to build, maintain and decorate than most other types of properties. This can result in significant savings!
Tiny houses are generally more environmentally friendly than standard homes.
They can help you to 'go back to basics' by keeping only the material possessions you really need.
The space can be optimized. Everything is designed for a specific purpose and no space is wasted.
Less living space also means less maintenance. You can save precious time when completing your daily household chores.
Mobile microhomes allow you to move around. For those who dream of a nomadic lifestyle, they represent an alternative to recreational vehicles.
Disadvantages
A lack of privacy can soon become apparent if you live with others.
Some people might feel trapped in such a small space.
Tiny houses offer less storage space than conventional properties.
Buying or building a tiny house can be challenging due to the many bylaws in place.
Financing for this type of housing is much more difficult to obtain.
For a tiny mobile home, you will need to think about investing in a vehicle capable of transporting it. You will also need to arrange to hook up to municipal systems whenever you travel (water, electricity, etc.)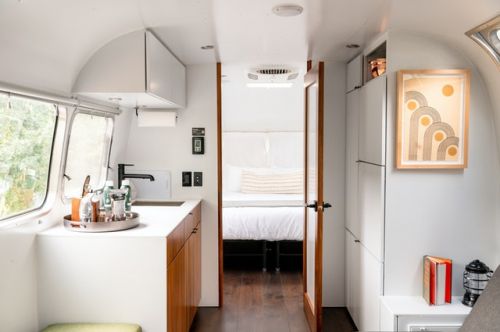 Tiny houses and municipal bylaws
As mentioned previously, building or buying a tiny house in Quebec can be difficult. It is therefore important to read around the topic before embarking on such an adventure.
Not all municipalities permit these small dwellings in their territory. And while in vogue, they have very little presence on the current resale market.
Why are so few cities in the province willing to accommodate tiny houses? Contrary to popular belief, it is not just due to a lack of interest in the subject. Rather, more and more cities are now adapting their laws to accommodate smaller homes.
In most cases, it is municipal by-laws, or the Building Code, that prevent the construction of tiny houses.
For more information, see Building a Tiny House: Permits and Municipal Regulations.
Which cities and municipalities permit tiny houses in Quebec?
It is not easy to provide a definite answer to this question, since regulations vary from one place to another. However, some municipalities have green-lit housing projects specifically involving tiny houses. This is the case in:
Sainte-Brigitte-de-Laval;
Dixville;
Farnham;
Granby;
Shawinigan;
Sherbrooke;
nd many other areas.
Don't hesitate to enquire directly with your preferred city to find out if building a tiny house is possible. You can also read our article Which Quebec Municipalities Accept Tiny Houses? for a more complete overview.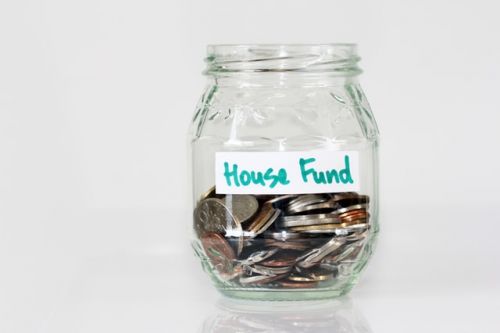 What is the price of a tiny house?
Although it is less expensive than a conventional property, the purchase of a tiny house still requires a large budget. Several factors can influence its cost, such as location and building materials.
Thus, the average price of a tiny house is between $60,000 and $100,000, while the price of a micro house could be less than $40,000.
Tiny House Models
Looking for inspiration for your new tiny house or construction project? Here are two articles that might give you some ideas for your primary residence or cottage:
Looking for a real estate agent to buy a home?
XpertSource.com can help you find a real estate broker. When you tell us about your project, we put you in touch with qualified resources for free. Simply fill out our form (it only takes a few minutes) and we will connect you with professionals.
Do you want to be put in touch with real estate professionals and get quotes? Contact us at 1 833 203-7768
---
---
Find the professional you need
Find your real estate professional by filling out the short form