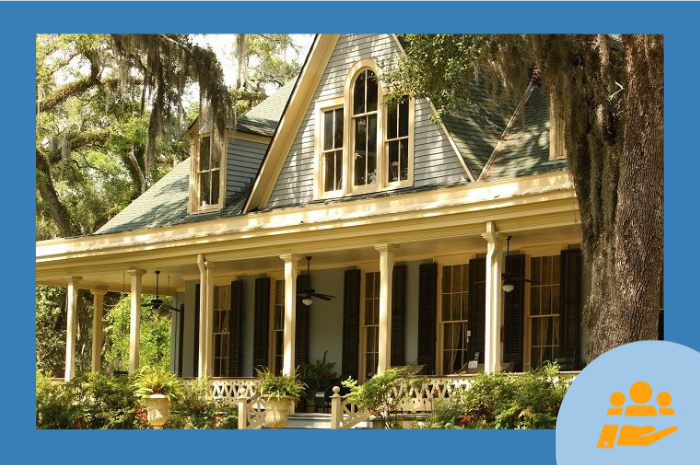 Buying a new or preowned house: what is the best option?
Are you ready to take the plunge and buy a house? Whether it's your first real estate investment or you're already a homeowner, buying a property requires you to ask yourself a lot of questions.
How much money do you have to pay? When do you want to go ahead with this project? In which region would you like to settle? Should you buy a new or preowned property?
This last question requires more thought than it seems. Buying a new home directly from the developer has many advantages, but may not be suitable for your situation. Some may prefer buying a 'preowned' home, that is, one that is a little older and has already housed other families.
To help you make this decision, we have prepared a list of things you should consider before choosing which type of property you should invest in.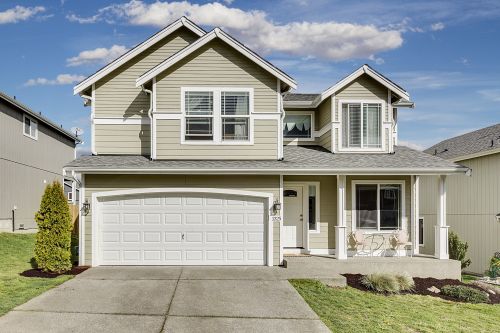 The purchase price of a new vs. preowned property
If you are considering buying a new home, it is important to know that this type of property's purchase price is generally higher. With its price set by the developer, there is very little room for negotiation. The slightly higher price, however, can easily offset the costs of the work usually required in older homes.
Note, however, that you can receive government grants and tax credits for buying a home, which will reduce the amount that you will have to pay. You can also consult some of our articles to familiarize yourself with real estate financial aids:
The price of a home on the resale market may be unpredictable. Depending on market trends, it may be higher or lower than expected. However, there is one advantage: it is possible to negotiate the selling price with the seller in an attempt to reduce it.
But beware: if the real estate market is favourable to sellers at the time you decide to buy, you may also be outbid by other interested buyers. There is therefore no guarantee that a preowned house will cost you less than a new property.
Taxes (GST and QST) payable
Unlike preowned houses, new buildings are taxable. You will therefore see an additional amount appear at the time of purchase of the property to cover GST and QST. Be sure to account for this in your budget!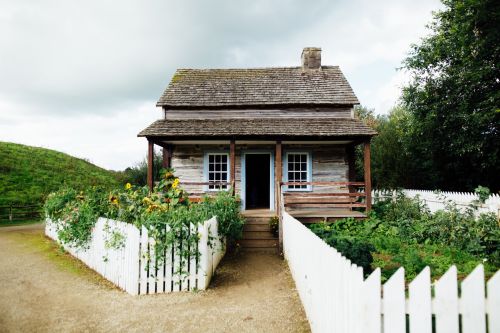 The character of the place of residence
One of the best-known arguments in favour of buying an older residence is that of its character. Older houses have more 'personality' because they have been inhabited and lived in for a while.
Conversely, new buildings may sometimes lack a little life and not be as warm as their counterparts. Especially since, in some new neighbourhoods, all the buildings end up looking the same.
In order to add some character to a new house, you will have the opportunity to customize it when it is purchased directly from the developer. It is therefore possible to give the house more personality through modifying the size of certain rooms and choosing the materials and the colour of the cladding, for example.
The neighbourhood where the house is located
Living in a house also means living in a neighbourhood. Regardless of how much money you are about to invest, you should always take the time to visit the area. This could have a much greater impact than you think.
Do you have a penchant for greenery and want to be able to admire tall trees from your property? In this case, an older house is probably more suitable for you, as new residential areas tend to be sparser.
Do you want to be close to all amenities (schools, grocery stores, public transport, etc.)? Then you should perhaps look for a new building, close to the developing sectors, to ensure a prime location.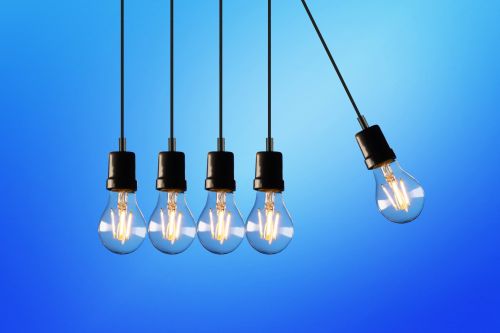 Energy consumption of the home
Did you know that the energy consumption of a newly constructed home will not be the same as that of a property built several years ago? As building standards have evolved over time, new homes have more energy-efficient standards, saving you energy costs.
The insulation found in older homes is often lacking, which can sometimes lead to significant energy losses and higher bills. Buying a new property could therefore save you more money in the long run.
Maintenance and renovations in new or older houses
If you are buying a house that was built several years ago, you will need to allow more time and allocate more of your budget to maintain the property.
Older houses require more repairs and maintenance than new buildings. There is always something to do, whether it is small or large projects: cracks to be sealed, windows to be caulked, roof to be changed, etc. This type of housing will therefore entail more expenses, many that are potentially unforeseen.
However, older houses also offer some advantages, such as having the groundwork completed, which is not always the case with new properties. Basement finishing is also rarely included in the sale price of new constructions. So, although you save money on renovations by buying a new house, you will usually have to pay for grass, paving, landscaping and finishing the basement.
Remember: buying a property is an important decision that sometimes requires a long period of reflection. Take the time to fully understand your needs before making your choice. This may well be the most important decision of your life!
Are you looking to buy a home?
XpertSource.com can help you in your efforts to find a real estate broker. By telling us about your project, we will refer you to top-rated experts, free of charge! Simply fill out the form (it only takes 2 minutes) and you will be put in contact with the right experts.
Dial 1 833 203-7768 to speak with one of our customer service representatives
---
---
Find the professional you need
Find your real estate professional by filling out the short form