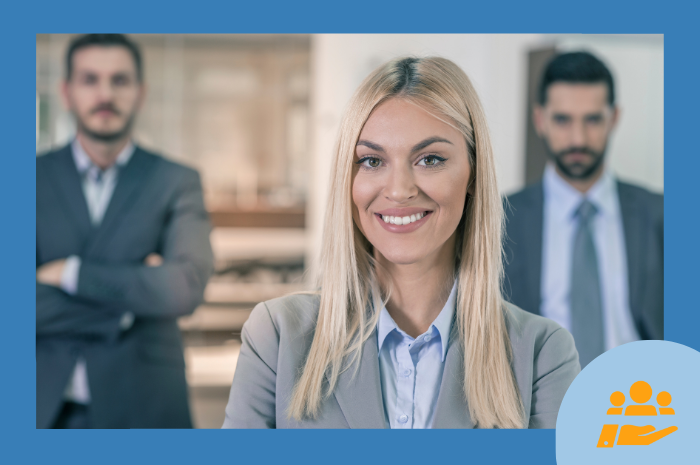 What is the role of a mortgage broker?
The mortgage broker is an essential expert in finding the best mortgage for your needs. This professional takes on several roles, including advising you on the many mortgage products on the market.
In the past, clients basically belonged to their bank and there was a lot less competition between financial institutions. Since then, things have changed and customers don't hesitate to compare institutions in order to find the best rates. This helped create a new profession: that of the mortgage broker.
Let's have a look at the different roles of a mortgage broker!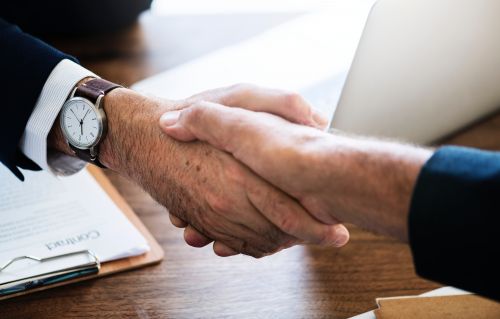 Mortgage brokerage in Quebec
The mortgage broker is an expert in this field and can find you a loan that best suits your needs. This profession has existed for a few years, yet in Quebec, it has only been governed by the Real Estate Brokerage Act since May 1, 2010.
Like real estate brokers, mortgage brokers must hold a valid license in order to practice, which provides you with protection in the event of litigation. While it was previously issued by the Quebec Organization for the Self-Regulation of Real Estate Brokerage (OACIQ), the administration of mortgage brokerage has since been transferred to the Autorité des marchés financiers (AMF).
Mortgage broker, advisor or representative?
It is important to understand the difference between a mortgage advisor and a mortgage broker, as the former works for a specific bank. Their objective will be to sell you the products of a single bank, even if they are not advantageous for your situation.
In contrast, the mortgage broker is independent; they compare the different institutions to find offers that work for you.
The mortgage broker acts as an intermediary with financial institutions
The mortgage broker will not lend you any money, however, they will act as your intermediary with the various lenders (financial institutions or private lenders), in order to help you get funding for your project. This saves you time because you do not have to contact the banking institutions yourself.
This expert knows the specifics with regards to each bank and they will guide you towards the establishment that best suits your needs, the goal being to find the most advantageous rate depending on your situation.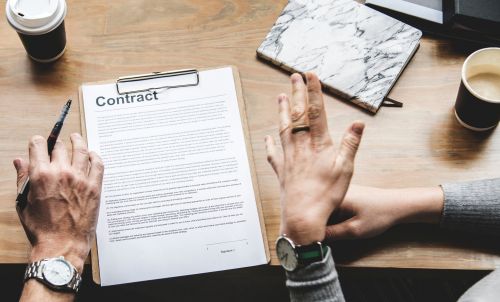 The broker explains the mortgage system
This expert has very good knowledge of the financial and mortgage system. Before signing up for a mortgage, for example, it is important to know :
A mortgage broker can provide you with all this information, in addition to advising you on how to find a suitable offer.
In other words, the mortgage broker helps you see things more clearly in a field that is very complicated. They accompany you during all the steps of the process to find a solution that is adapted to your needs.
He negotiates your loan for you
The era where every aspect of life could be negotiated is over. Nowadays, all prices are displayed and in most cases, are not debatable. This explains why Quebeckers are not necessarily comfortable when it comes to negotiating. Yet, negotiation is inseparable from mortgage brokerage.
Moreover, any broker must be a very good negotiator. They can negotiate loan terms for you, to find a solution that aligns with your budget and goals.
He helps you save time and money
Since most financial institutions are only open during office hours, it is not always easy to get an appointment without taking a day off. In addition, one day is not enough, since it is necessary to compare the banks and thus multiply the meetings with the bankers. Therefore, this task requires a lot of time and energy and that will not necessarily be adapted to your daily life.
The mortgage broker saves you valuable time by comparing banks and their different offers. In the field of brokerage, these professionals are known for their flexibility, as they will be available for meetings or calls outside office hours, saving you a lot of stress.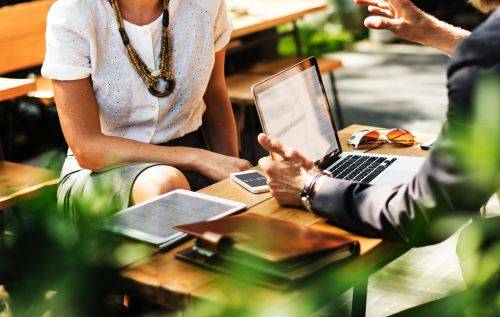 The mortgage broker protects your credit score
Regarding loan files, you will learn that each financial institution has specific criteria that it accepts or does not accept. If you have decided to shop for a mortgage with several banks, it is important to know that, in the event of a refusal, your credit rating will certainly be tainted.
Indeed, Canadian law requires that each of these refusals be declared, which will inevitably affect your credit file.
The advantage of using a mortgage broker is that they will work for you to compare a multitude of banking institutions by unveiling only your financial information, never your identity. In this way, you protect your credit report, while optimizing your chances of finding a lender for your real estate project.
He takes care of administrative tasks
If you want to get a mortgage without using a broker, you better enjoy administrative work! The broker guides you regarding the different documents you will have to present.
They can help you obtain a credit pre-authorization, which is a document that allows you to know if you are eligible for a mortgage and that helps you get an approximation of the amount that can be granted to you.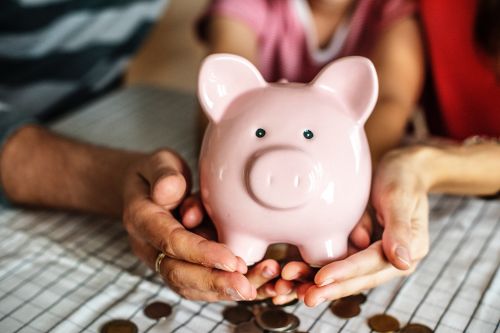 He helps you avoid the pitfalls of the mortgage system
Like many Quebeckers, you are not necessarily an expert on mortgages. It is likely that your knowledge in this field is very limited.
The role of the mortgage broker is to explain the subtleties between the different products offered by financial institutions. They save you from making mistakes that could cost you a lot.
For example, many customers make the mistake of choosing the lowest rate by not paying much attention to the conditions attached to it. The mortgage broker is here to dissect these conditions so you do not find yourself in unfortunate situations for lack of information.
What is the price of a mortgage broker?
Good news! As a customer, you will not have to pay to hire a mortgage broker. So, knowing that this service is free, why not take advantage of it?
In reality, the broker is paid by financial institutions whenever they find a new client. Their remuneration comes in the form of a commission, which will be proportional to the value of the loan and the volume of transactions.
As you can see, the salary of a mortgage broker depends directly on the efforts they provide and their productivity. For this reason, it is highly recommended that you take the time to compare quotes in order to find the best mortgage broker for your real estate project.
Are you looking for a mortgage broker?
XpertSource.com can help you in your efforts to find a mortgage broker. By telling us about your project, we will refer you to top-rated experts, free of charge! Simply fill out the form (it only takes 2 minutes) and you will be put in contact with the right experts.
Dial 1 833 203-7768 to speak with one of our customer service representatives
---
---
Find the professional you need
Find your real estate professional by filling out the short form