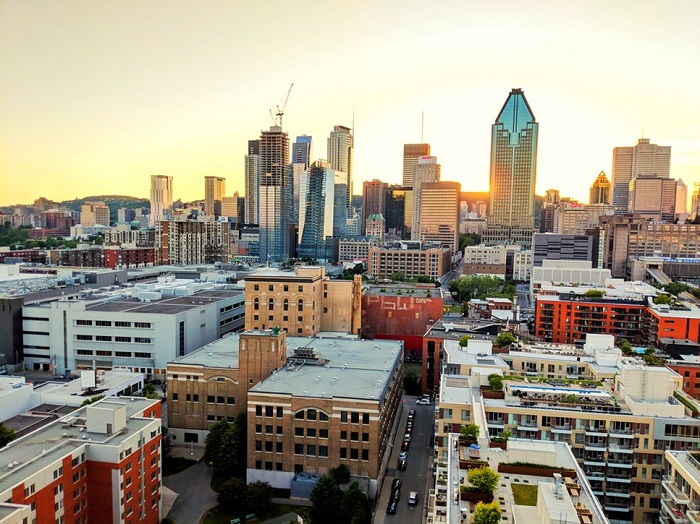 Real estate markets in the Greater Montreal region: 2021 statistics
2021 was marked by intense real estate activity, and the real estate markets of the Greater Montreal Region have not escaped this upheaval. Despite a slowdown starting in November, suggesting a return to a pre-pandemic level, the results remain positive. Thanks to the statistics of the Centris website, we bring you an overview of the most active and attractive sectors during the last year.
Real estate markets on the island of Montreal
In 2021, we noted a return in real estate demand on the interior of the Island of Montreal with an increase in sales and an increase in the median price, all types of housing combined. Here is a presentation of the boroughs that have experienced the strongest growth: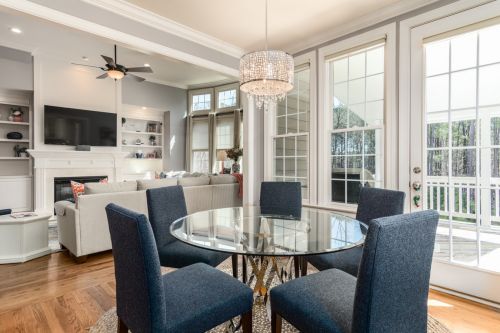 Southwest district
This is the sector of the island having recorded the strongest real estate growth (+ 47% in sales). The gentrification of the Canal districts attracts families as well as young working people who appreciate its proximity to the city center. The cost of housing is more or less affordable depending on the neighborhood. There is a great social mix in this district. Few single-family homes and plexes were offered there, and they were relatively expensive. As for condos, which accounted for almost all of the sales, the median price at the end of the year was $426,000.
Villeray – Saint-Michel – Parc-Extension district
This residential district, located between Ahuntsic and Rosemont, offers an overall more affordable real estate offer than its two neighboring districts. Here are the median prices recorded at the end of 2021: $587,447 for a single-family home, $395,000 for a condo and $690,000 for a plex.
In full expansion, its neighborhood life is very popular with families. Like in the Southwest district, real estate sales have experienced strong growth over the past year (+ 39%).
LaSalle district
Urban sectors, residential areas and green areas blend perfectly in this borough on the island of Montreal. Between plexes (median price: $710,000), condos (median price: $390,000) and single-family homes (median price: $600,500), the real estate offer is varied. In addition, innovative initiatives such as the Angrignon district and the Highlands LaSalle have contributed to its development over the past decade. With 800 sales in 2021, an increase of 36% was therefore noted in this district.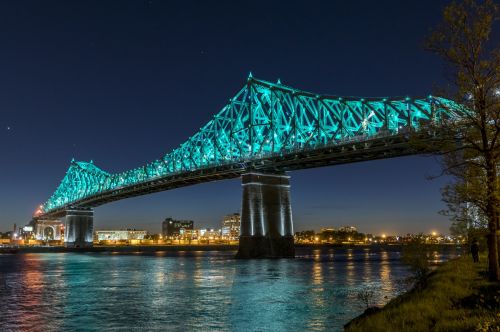 Ville-Marie district
Living in Ville-Marie is like living downtown. Despite the current health crisis and the evolution of teleworking, this sector continues to be attractive. This is the district in which the greatest number of transactions were recorded (2,155 sales). Unsurprisingly, these are mostly condominiums, with a median price of $448,000.
Rosemont-La Petite-Patrie district
Rosemont-La Petite-Patrie is a large neighborhood stretching from Little Italy to the east of Montreal. Very varied, it contains large residential sectors surrounding dynamic commercial axes. It is very popular with families for its calm and safe living environment. This sector was still in great demand last year and the number of sales increased by 30%. These are essentially condominiums (median price: $445,000) and plexes ($800,000).
Mercier-Hochelaga-Maisonneuve district
Mercier-Hochelaga-Maisonneuve is a rapidly developing district. A renovated former industrial district, it is particularly attractive due to its proximity to the city centre. Despite a significant increase in prices during the year 2021, this sector remains affordable and offers very interesting opportunities for real estate investors. As in Rosemont, sales there increased by 30% and mainly concerned condominiums (median price: $350,000) and plexes (median price: $670,000).
Other districts of the island
Other districts, ranked among the best neighborhoods in Montreal, such as Outremont or the Plateau – Mont-Royal, have seen a smaller increase in sales. This can be explained by both the number of listings and a much higher sale price (over $1 million for single-family homes and plexes).
You will be able to obtain updated data concerning the situation of the real estate market in the other sectors of the city thanks to the statistics of Centris, updated quarterly.
Real estate markets on the shores of the St. Lawrence
In the context of the pandemic and the predominance of teleworking, many families, in search of space and proximity to nature, have chosen to leave the island of Montreal to turn to Rive-Nord or Rive-Sud. If prices have generally increased in the whole of the metropolitan region, it is on the shores that this increase has been more significant.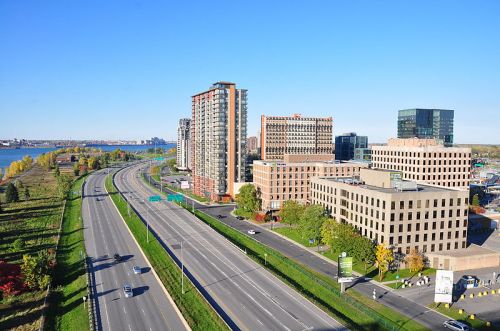 Wikimedia Commons, abdallahh
Real estate north of Montreal
Rive-Nord
Also called Couronne Nord, it brings together 20 towns in the Laurentians and Lanaudière, spread along the Mille Îles river.
In 2021, the number of real estate transactions carried out on Rive-Nord continued to increase. With a median price of $400,000, single-family homes remain popular with buyers. Plexes, on the other hand, represent barely a tenth of transactions despite an increase in sales of 76% over the year (median price: $499,000). For those on a budget, condominiums sold in this area for a median price of $260,000.
The municipalities of Mascouche, Blainville, Mirabel, Repentigny, Saint-Jérôme, Terrebonne continue to attract buyers in droves. However, since last year, some municipalities have experienced interesting growth despite fewer transactions. This is particularly the case for Charlemagne, Sainte-Thérèse, Sainte-Anne-des-Plaines, Deux-Montagnes and L'Épiphanie.
The city of Laval
In the various neighborhoods of Laval, single-family homes also represented the greatest number of transactions, with a median price of $479,000.
These six Laval neighborhoods alone account for nearly 75% of sales made in the municipality during the year 2021: Chomedey, Duvernay, Fabreville, Laval-des-Rapides, Sainte-Dorothée, Sainte-Rose. In each of them, the time to sell decreased despite a higher median price.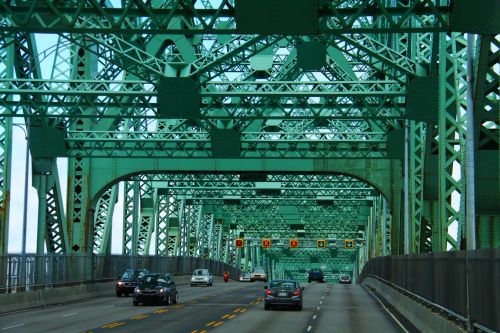 Real estate on the Rive-Sud of Montreal
The area made up of the 23 towns of Montérégie between the St. Lawrence River and the Richelieu River is commonly called Rive-Sud.
Like Rive-Nord, this territory has experienced a cumulative increase in the number of real estate transactions over the four quarters of 2021. Here, too, buyers were primarily looking for single-family homes, with a median price of $475,000. The number of condominium sales, accessible at the median price of $ 299,950, also increased by 16% in this sector.
Here are four cities where real estate has been doing well in this region for the last 4 quarters: Brossard, Longueuil (in particular, Vieux-Longueuil and Saint-Hubert), Châteauguay, Boucherville. If you plan to focus on these municipalities to buy your primary residence, single-family homes are the most affordable in Châteauguay.
In this region too, certain municipalities experienced considerable growth in 2021, such as the municipality of Delson with 116 sales (i.e., + 81% cumulative over the four quarters), the municipality of Saint-Philippe with 174 sales (i.e., + 29%) and the commune of Beauharnois with 267 sales (i.e., + 27%).
Real estate forecasts for 2022
The shortage of listings and the large number of potential buyers are very likely to keep the widespread boom going until the next interest rate hike. To find out more, I recommend you check out our article "The real estate market in Quebec: forecasts for 2022".
Are you looking for a real estate broker?
XpertSource.com can help you in your efforts to find a real estate broker. By telling us about your project, we will refer you to top-rated experts, free of charge! Simply fill out the form (it only takes 2 minutes) and you will be put in contact with the right experts.
Dial 1 833 203-7768 to speak with one of our customer service representatives
---
---
Find the professional you need
Find your real estate professional by filling out the short form