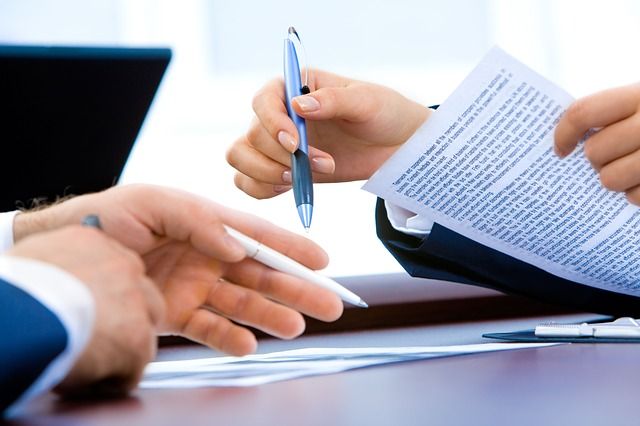 The pros and cons of working with a real estate agent
Selling or acquiring real estate is a complex operation that requires experience and knowledge. For this reason, it is essential to surround yourself with the right people for a successful real estate project.
A real estate agent is a professional who accompanies you throughout the negotiation process, up until the conclusion of the sale which is completed with the help of a notary. In the case of a real estate transaction, their role will be to estimate the value of the property, gather all the necessary documents, work on the marketing strategy and promote your property. This can turn out to be a long and tedious process that may be quite daunting for those who choose to do it themselves.
However, there are pros and cons to working with a real estate agent, which is what we will be covering in the following article:
The benefits of working with a real estate agent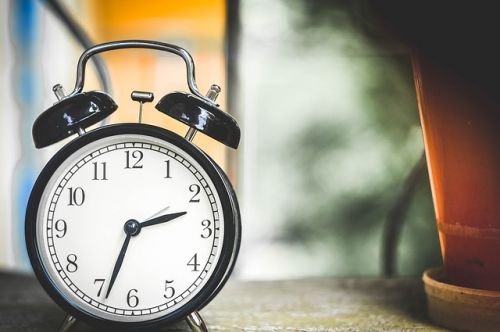 Saving a lot of time
This is one of the main reasons why Canadians rely so much on real estate agents. After working all day, you don't want to spend your evenings and weekends on the internet comparing properties and banks for your mortgage. Not to mention the administrative work and the loads of verifications you have to carry out once you have found a property you want to buy.
The real estate agent is used to negotiating
In the field of real estate, negotiating is commonplace. Therefore, if the idea of bargaining the price of a property gives you cold sweats, contact an experienced broker so that they can do the work for you! In addition to all that, they are also extensively familiar with the legal and financial aspects of the field of real estate and will certainly help you avoid making any mistakes.
Market knowledge
As experts in the field of real estate, agents know a lot about the targeted residential area and will establish the right price for your property. If you are purchasing a home or another type of property, they can advise you on recommended areas or places you should avoid so that you don't end up regretting the purchase you made. An experienced agent needs to be able to pinpoint your needs precisely in order to find exactly what you are looking for.
Legal protections
Who hasn't heard of a story where mistakes or scams occurred during a real estate transaction? The role of a real estate agent is also to help you avoid unfortunate situations when faced with ill-intended individuals. With the help of an agent that is certified by the Quebec Organization for the Self-Regulation of Real Estate Brokerage (OACIQ), your transaction will be protected by the Real Estate Brokerage Act that governs this profession. This organization provides very clear rules regarding brokerage contracts, so be sure to check that your real estate agent is a member of the OACIQ before taking any action.
Other provinces have different rules, so here are the equivalent organizations in other parts of Canada:
The disadvantages of working with a real estate agent
Paying a commission to the agent
You will learn that the biggest disadvantage of using an agent is purely financial. This is due to the fact that you will have to pay a commission when the agent succeeds in selling your property. In Quebec, this commission varies between 4% and 7% of the value of the selling price. In Ontario, this percentage generally amounts to 5% of the final sale price, whereas in British Columbia, it typically reaches about 7%. Both agents (that of the buyer and the seller) will share this commission since as you must know, the buyer has no fees to pay.
However, you should never hesitate to negotiate this rate since there is no specific rule. Meet with different real estate brokers to compare and find a rate that works for your budget.
A rate that is not necessarily to your advantage
When you work with a real estate agent, don't expect that you will necessarily get the best mortgage rate. Remember that these professionals are often working in partnership with certain banks and insurance companies and that they will probably try to sell their services, even if the rate of competing institutions is better for you. By introducing you to the banks in their network, the agent makes sure that additional income is added to the commission they are going to get.
Committing to a contract
By agreeing to work with an agent, you are signing a contract that defines the exact terms of your agreement. Be sure to read this document thoroughly to make sure that the clauses are right for you. Know that there are two types of contracts: exclusive or non-exclusive brokerage that allows you to do business with one or more brokers for the same property. This contract can become problematic if the deal goes awry with your agent and costs could be incurred if you terminate the contract before it expires. So, think about it before signing anything!
One more person involved
When buying or selling a property, there are several people that are involved in the process. There is the seller, the buyer, the bankers and the insurers. Working with a real estate agent adds another person to the equation. Of course, one of their roles would be to take care of the interactions with these different people and they could, therefore, serve as the sole intermediary with whom you would communicate. As a result, you would no longer have full power over your real estate project and crucial information may escape you.
Are you looking for a real estate agent?
XpertSource.com can help you in your efforts to find a real estate broker. By telling us about your project, we will refer you to top-rated experts, free of charge! Simply fill out the form (it only takes 2 minutes) and you will be put in contact with the right experts.
Dial 1 833 203-7768 to speak with one of our customer service representatives
---
---
Find the professional you need
Find your real estate professional by filling out the short form