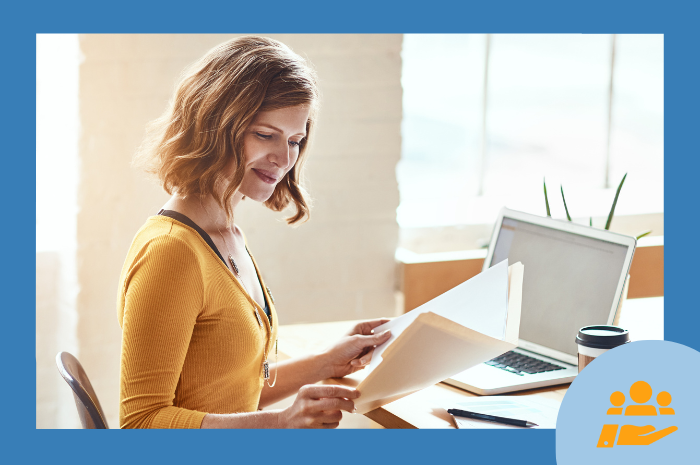 How to choose a good home insurance policy?
Whether you own or rent, home insurance is an important protection. In the event of a claim or burglary, it covers the financial impact of the loss of your possessions. But how do you choose the right home insurance policy for you from all the options on the market?
To get the best coverage for your situation, you need to understand your needs and the different options available to you. Here are some key steps to help you choose the right home insurance policy.
Determine your insurance needs
When it comes to choosing coverage, one of the most frequently asked questions is: "How much my insurance be?" Among other things, the answer to this question depends on the value of your property and the items inside. To get an accurate idea of the coverage you need, you need to determine
The cost of replacing your belongings;
The cost of rebuilding your home.
The type of property you want to insure (house, condo, cottage, etc.), its location, and your occupancy status (owner, renter, co-owner) are other factors that will affect your coverage.
So, make sure you have a clear picture of your situation before you start looking. This will help you find the coverage you need.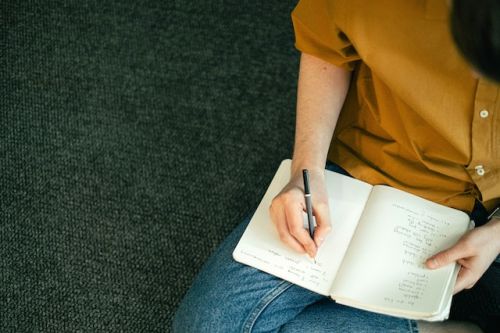 Take an inventory of your assets to determine their value
The best way to determine the value of your possessions is to take a thorough inventory. Go through every room in your home and list all of your possessions and their values. Don't forget the garage or shed if you have one.
Don't hesitate to take photos or videos to document your inventory. It may also be a good idea to keep your invoices to prove where, when and how much you bought some of your items.
Although is time-consuming, it is the best way to make sure you don't forget anything and have a clear idea of how much you should insure your home for. It will also make it easier to file a claim in the event of theft, water damage, fire or other loss.
There are several online forms to help you compile your list of personal items. Whether you choose to use one of these or create your own, be sure to keep a copy of your inventory in a safe place so you can access it if needed.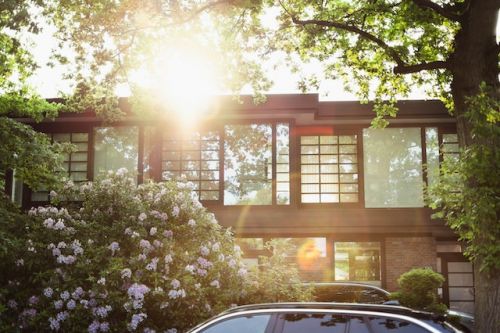 Estimate the cost of rebuilding your home
In addition to knowing the value of your possessions, you will also need to know the approximate cost of rebuilding your home.
You can try to estimate it yourself by looking at properties that are similar to yours, such as those with the same number of rooms and materials. However, this is more difficult than it sounds.
The best way to get an accurate estimate of your property's reconstruction value is to hire a professional appraiser. However, this comes at a cost that some people may not want to pay just to get home insurance.
The final option for estimating the cost of rebuilding - and the one most people choose - is to fill out a questionnaire provided by their insurer.
Choose the scope of your policy
When it comes to choosing your home insurance, you will need to decide which formula is best for your situation:
Basic (or named perils), which protects you against the risks specifically listed in your policy, such as:

Breakage;
Water damage;
Fire damage;
Vandalism;
Theft.

All-risk (comprehensive), which covers all possible risks except those specifically excluded in the policy.
The second type of coverage offers much broader protection than the first, but that doesn't necessarily mean you should choose this option. Again, it depends on your needs.
In all cases, it is important to check the limitations of the policy. Some items, such as jewelry, may have a limited value. If your possessions exceed this amount, you can add an endorsement to your homeowner's policy.
Also, check for exclusions that are not covered by your policy. This may be the case for certain losses (e.g., earthquakes and landslides) or certain items (e.g., a hot tub).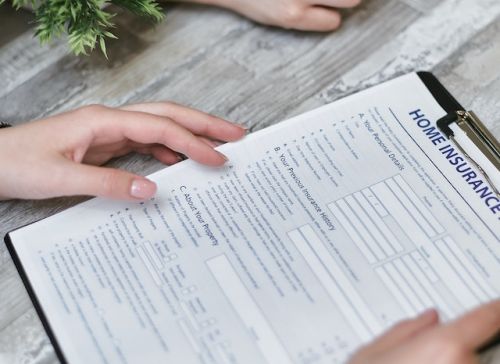 Don't forget about civil liability
In addition to protecting your property, homeowners' insurance also includes liability coverage. This covers you for damages caused to others in the event of a lawsuit.
Most insurance companies require a minimum of $1 million in civil liability coverage. That may sound like a lot, but it is not always enough. You must take the time to evaluate your situation and talk to your broker or insurer to determine what amount is appropriate for your situation.
Add additional coverage (endorsements)
Depending on your situation and the coverage you choose, you may want to consider adding additional protections to your policy. These are called endorsements and can be useful in the following situations, among others:
You're self-employed: if you have your own business and work from home, it is important to let your insurer know about your activities so they can adjust your coverage to include your professional equipment.
You rent out your home temporarily: short-term rentals, such as those through Airbnb, could change your home insurance needs, as they represent an additional risk to the insurer.
You have a valuable collection: if your basement is filled with bottles of wine or your rooms are overflowing with artwork, make sure you adjust your coverage to cover the value of your collection.
Your home has a pool or spa: these are usually not covered by homeowners' insurance unless you add a specific endorsement.
Don't hesitate to talk to your insurer to learn more about the range of additional coverages available and to determine whether any of them might be useful to you.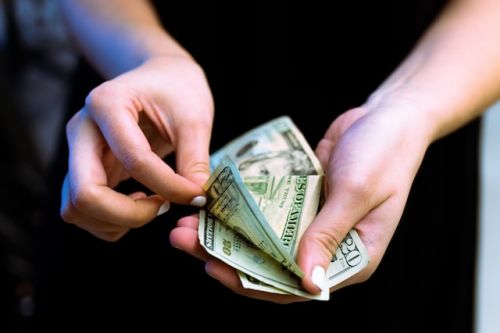 Determine your deductible
Once you have identified your insurance needs, it is time to determine your deductible.
The deductible is the amount you will be responsible for in the event of a claim. The higher your deductible, the lower your premium. On the contrary, the lower your deductible, the higher your premium.
Each option has its pros and cons. Whatever you choose, be sure to consider your financial capacity. You will need to be able to pay your deductible in the event of a claim.
Find the best insurer for your situation
There are a lot of insurance companies to choose from. It would be a mistake to choose the first option you see. In order to choose the right insurance company, you will need to compare several.
Ask about post-disaster services (clean-up, living expenses, relocation, etc.) and don't forget to pay special attention to customer service (opening hours, staff attitude, etc.). If you are not happy with the company from the start, it is probably a good idea to find another insurer.
You should also be aware that some companies offer discounts to certain groups, such as students or FADOQ members. If you belong to one of these groups, it may be worth looking at the home insurance policies offered to benefit from an additional discount.
Don't hesitate to ask friends and family for recommendations.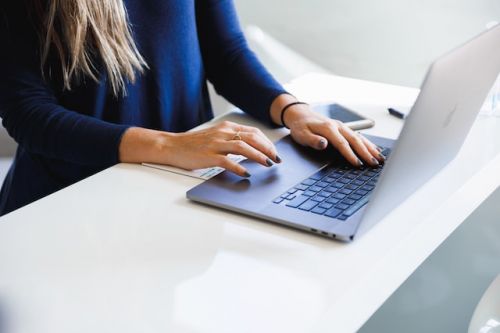 Find out how to get home insurance at the best price
Prices vary widely from one insurance company to another. To get the best possible price, you will need to put in some effort.
To compare home insurance prices, you can use an online comparator. There are several easy-to-use models available. It is a good place to start your research and eliminate quotes you are not interested in. Assuming, of course, that you are comparing similar coverages. However, you will need to contact the insurer directly to complete the process.
If you are interested, you may also want to consider consolidating your insurance policies (auto, home, etc.) with a single insurer. Companies usually offer attractive discounts when you choose this option.
Finally, you may decide to work with an insurance broker to shop for your home insurance at the best price.
Shop for insurance with a broker
Let's face it: choosing a home insurance policy is not always easy! To help you along the way, you may want to enlist the services of a property and casualty insurance broker.
As experts in the field, brokers have extensive contacts with a wide range of insurance companies. This makes them the ideal intermediaries to help you find the best policy for your situation while saving you time - for free! So, there is no reason not to use their services when choosing your home insurance.
Are you looking for a home insurance policy?
XpertSource.com can help you find the home insurance that fits you. When you tell us about your project, we put you in touch with qualified resources for free. Simply fill out our form ( it only takes a few minutes ) and we will connect you with professionals.
Do you want to be put in touch with real estate professionals and get quotes? Contact us at 1 833 203-7768
---
---
Find the professional you need
Find your real estate professional by filling out the short form