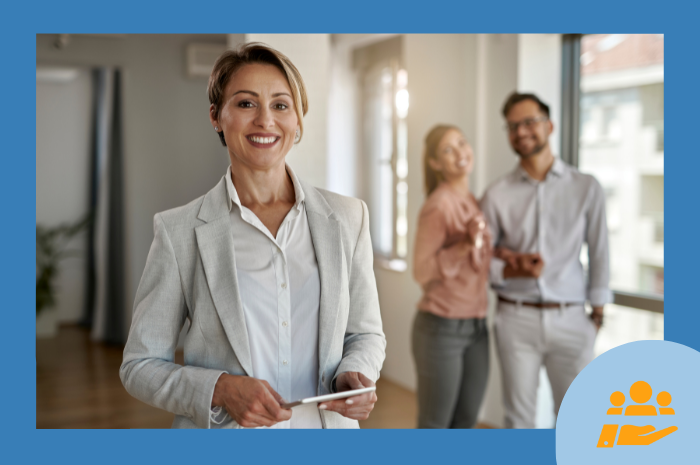 How to find qualified leads with XpertSource.com?
Want to start your own business? To take new initiatives to grow your business? Whatever the reason, lead generation is your primary goal. But how do you get them efficiently?
With XpertSource.com, you can find quality leads. The combination of our different areas of expertise results in a unique service that gives you access to the best prospects for your needs.
So, how do we get you what you need? Let us dive into it!
Qualified leads: what is it?
In a nutshell, a lead is a sales contact who expresses a more or less pronounced interest in the offer presented. Qualified leads are more valuable because they are more likely to become customers in the future.
Generating qualified leads
Initially, our digital strategy aims to gather a significant amount of this type of information. Then, our trained team collects each person's projects and evaluates each situation on a case-by-case basis.
This way, we keep only those people we can help. This saves time for everyone involved.
Below are the stages involved in obtaining good quality leads with XpertSource.com.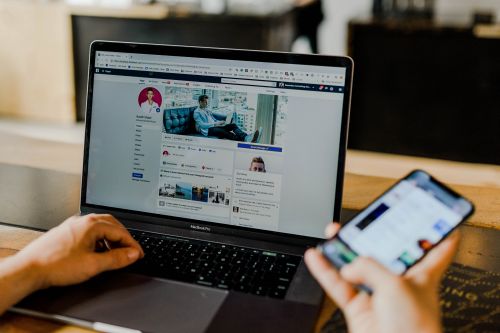 1. Content creation
Inbound marketing involves attracting new customers through an optimized content strategy. At XpertSource.com, we have chosen to focus on social networking as well as publishing informative articles on our website.
Blog posts
First and foremost, our articles inform our readers about their real estate investment questions. We also cover other related topics such as home maintenance and decorating.
If a reader would like to know more, he can get in touch with us using our contact form, by providing the following information:
Name;
Phone number;
E-mail address
Postal code;
The need for assistance.
Social networks
The social media department works closely with the editorial department. Our latest news is posted reactively on our various networks such as Facebook, Instagram and LinkedIn.
This allows us to inform and redirect potential customers who don't necessarily visit our website. More timeless articles, on the other hand, can be shared in a more flexible timeframe.
How does this help you get more leads?
Our goal here is to maintain our online presence by publishing recurring content.
In fact, it is good SEO practice to publish regular, informative content on social networks. By doing so, we gain visibility in search engines. We rank higher and better for searches entered by Internet users, allowing us to reach a wider audience.
2. Turn prospects into qualified leads
When someone fills out our form, they are quickly contacted by our qualification team. The team always responds quickly and takes note of the customer's needs in order to match them with the right expert.
After verification, if all the elements match, we direct the person to the right professional. If the project doesn't seem feasible, we let the client know and offer advice tailored to their situation.
3. Our account managers support you
At the same time, our team of account managers provides you with a customized solution. They help you find these carefully selected leads.
We currently work with the following professionals:
Land surveyors;
Financial advisors
Insurance brokers;
Mortgage broker;
Real estate broker;
Certified appraiser;
Building inspector;
Notary.
How do I get qualified leads?
Want to boost your career and generate qualified leads with our platform? Nothing could be easier! Just follow these easy steps:
1. Register on the platform
First, register for free on XpertSource.com. Click the Subscribe button on the I'm an expert tab.
2. Access your emails
You will receive an email from opportunite@xpertsource.com. Click on the link to confirm your registration and create your username and password.
3. Connect to your dashboard
In your dashboard, you will see all the tools at your disposal to optimize your experience and that of your future customers.
4. Carefully fill out your presentation page
A presentation of your services and yourself can make all the difference when it comes to connecting with your future clients. Put all the odds on your side by filling out your presentation page carefully.
If needed, we can help you set up your profile.
5. Join a plan
With XpertSource.com, you can find quality leads without a subscription or by subscribing to a plan. By opting for a plan, you give yourself the best chance of finding projects that interest you. Depending on your industry and specialty, you may have several options:
Platinum Plan;
Gold Plan;
Silver Plan;
General Public.
For each threshold, the lead is available for 60 minutes. If you and the other experts in the same plan don't activate it, the lead will be transferred to the next level down, and so on.
At the end of the process, the lead is offered to the rest of our network. In some industries, only a small percentage of leads make it to this stage, where competition among professionals is greater. The best way to get qualified leads is to subscribe to a plan.
6. Be responsive and stand out from the competition
When you have a plan, you will be notified of the project by email or SMS if you have chosen this option. Certain information is provided to help you decide whether or not to activate it:
The type of project: the lead wants to buy a house, get a mortgage, etc.
Geographical location: this is a determining factor in the decision.
It is important to be reactive when you are notified of a new project. The success of a future sale depends on it!
That's it! Now you know how to find qualified leads with XpertSource.com.
Are you a real estate expert who wants to join our network?
XpertSource.com can help you find a new source of customers. By telling us what you specialize in, we'll connect you with customers who match your criteria. Simply fill out our form and we'll connect you with new clients.
Looking for a real estate expert?
XpertSource.com can help you find a real estate expert. When you tell us about your project, we put you in touch with qualified resources for free. Simply fill out our form (it only takes a few minutes) and we will connect you with professionals.
Do you want to be put in touch with real estate professionals and get quotes? Contact us at 1 833 203-7768
---
---
Find the professional you need
Find your real estate professional by filling out the short form