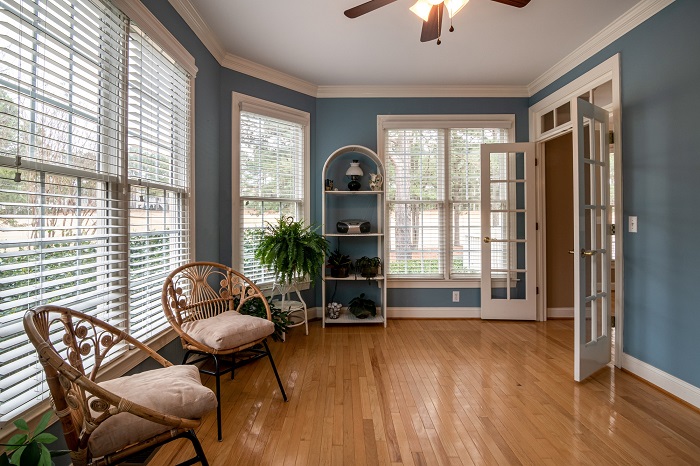 10 magnificent condo projects to discover in Quebec
Ever considered buying or renting a condo, but never decided to make the leap? Looking for a new place to call home? Or maybe you're just curious about some great condominium projects? Whatever your situation, this article is for you.
Condominiums have been popular for some time, especially in large urban centers. Often more affordable than a house, they offer many advantages to owners or tenants, who can take advantage of the various common areas. Gymnasium, indoor pool, relaxation rooms: each real estate project has its own unique spaces.
Below, we present 10 superb condos, all unique in their kind. Which one will be your heart crush?
1. Natureo Condos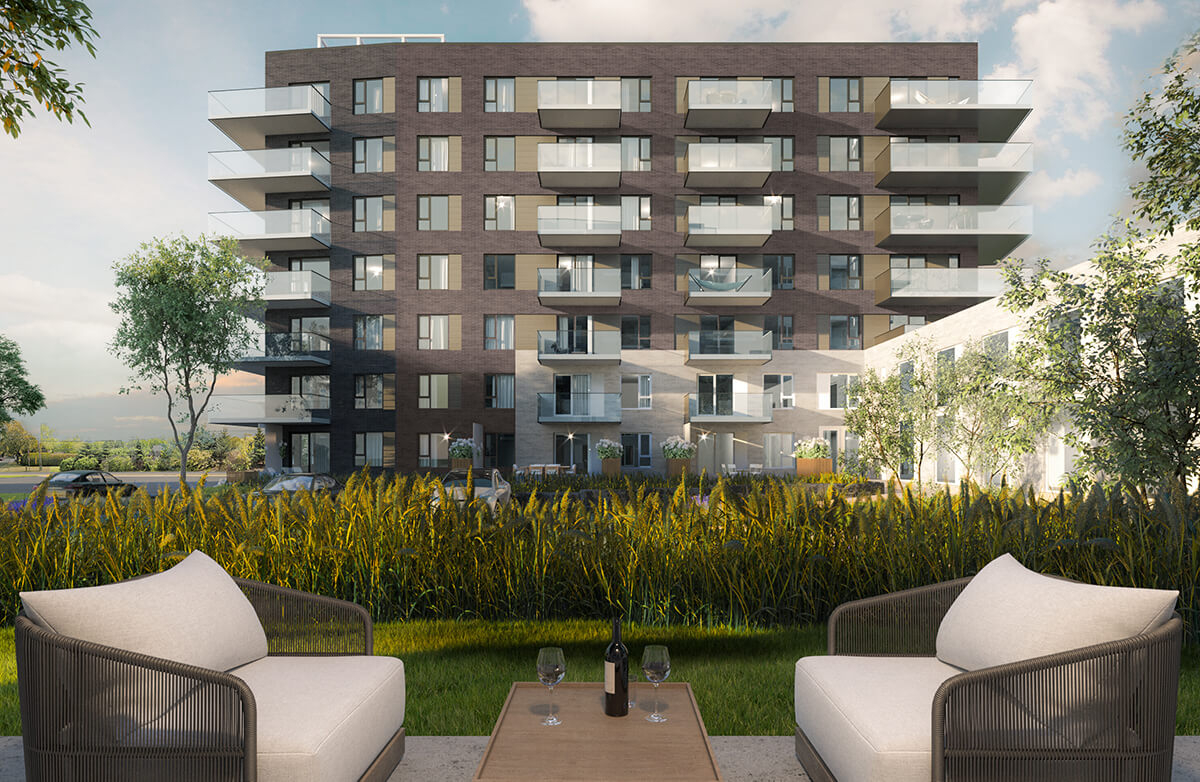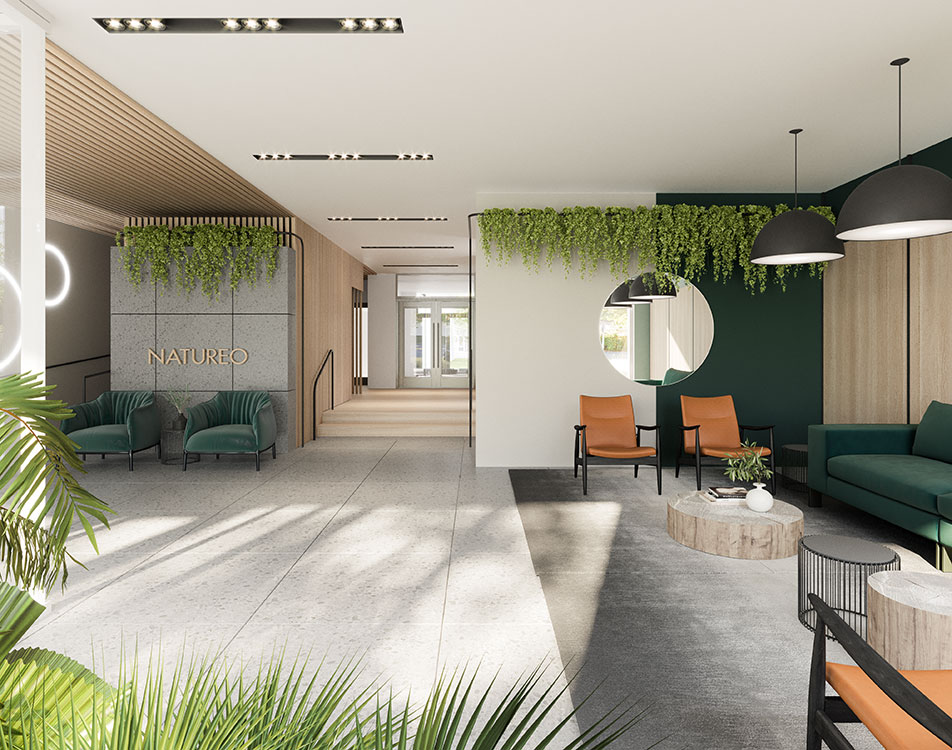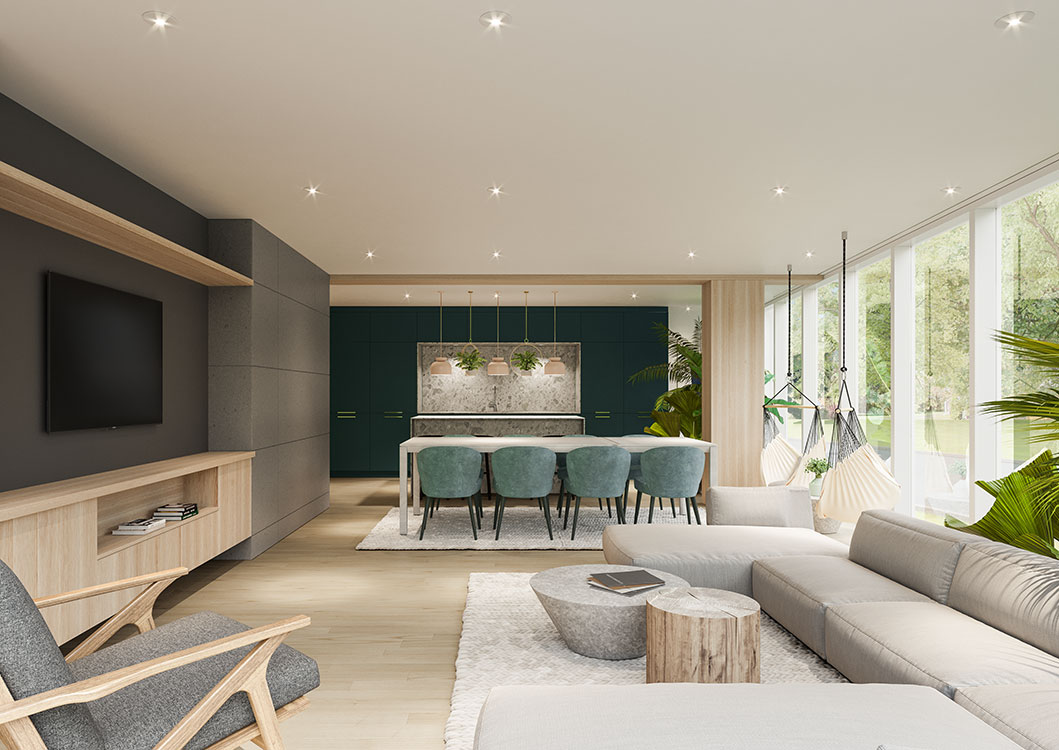 Located in: Candiac
Photo credit: Natureo Condos
Located on the banks of Rivière de la Tortue, the Natureo condos project combines simplicity and elegance to enhance the well-being of its residents. The building's architecture offers a soothing and harmonious atmosphere thanks to the use of wood and light tones, as well as the large windows, which enable residents to enjoy the benefits of natural light.
The building features a pool (on the roof), a gym, a private garden, an indoor garage and more. Delivery is scheduled for the summer of 2021 and two new properties will be available in the near future. The prices for the different units are :
Condo with 2 bedrooms, 2 bathrooms : from $346,519 to $415,000 plus taxes ;
Condo with 3 bedrooms, 1 bathroom: $348,000 plus taxes;
Penthouse with 3 bedrooms and 2 bathrooms: $564,000 plus taxes.
2. LUXXCITÉ Condos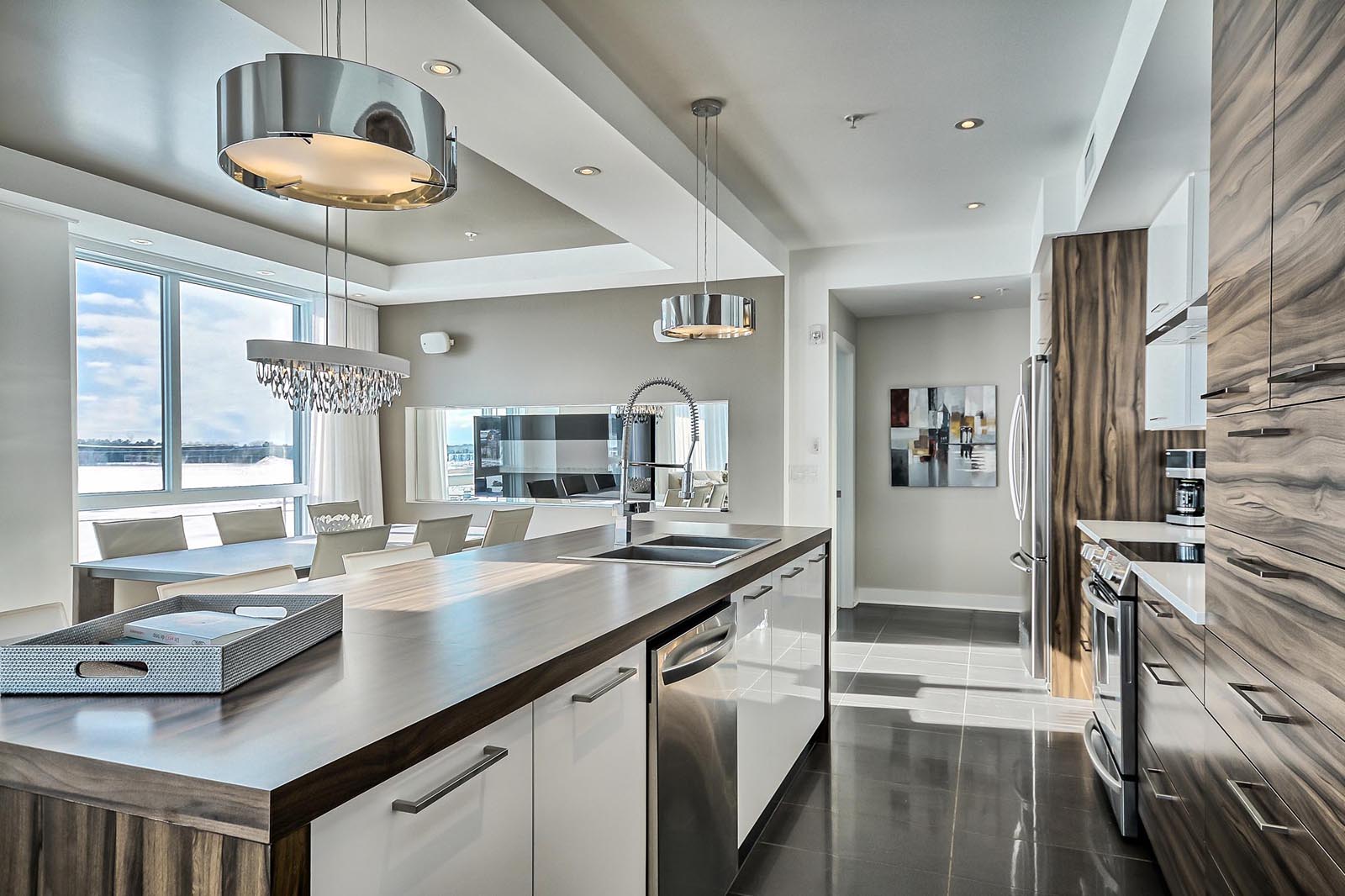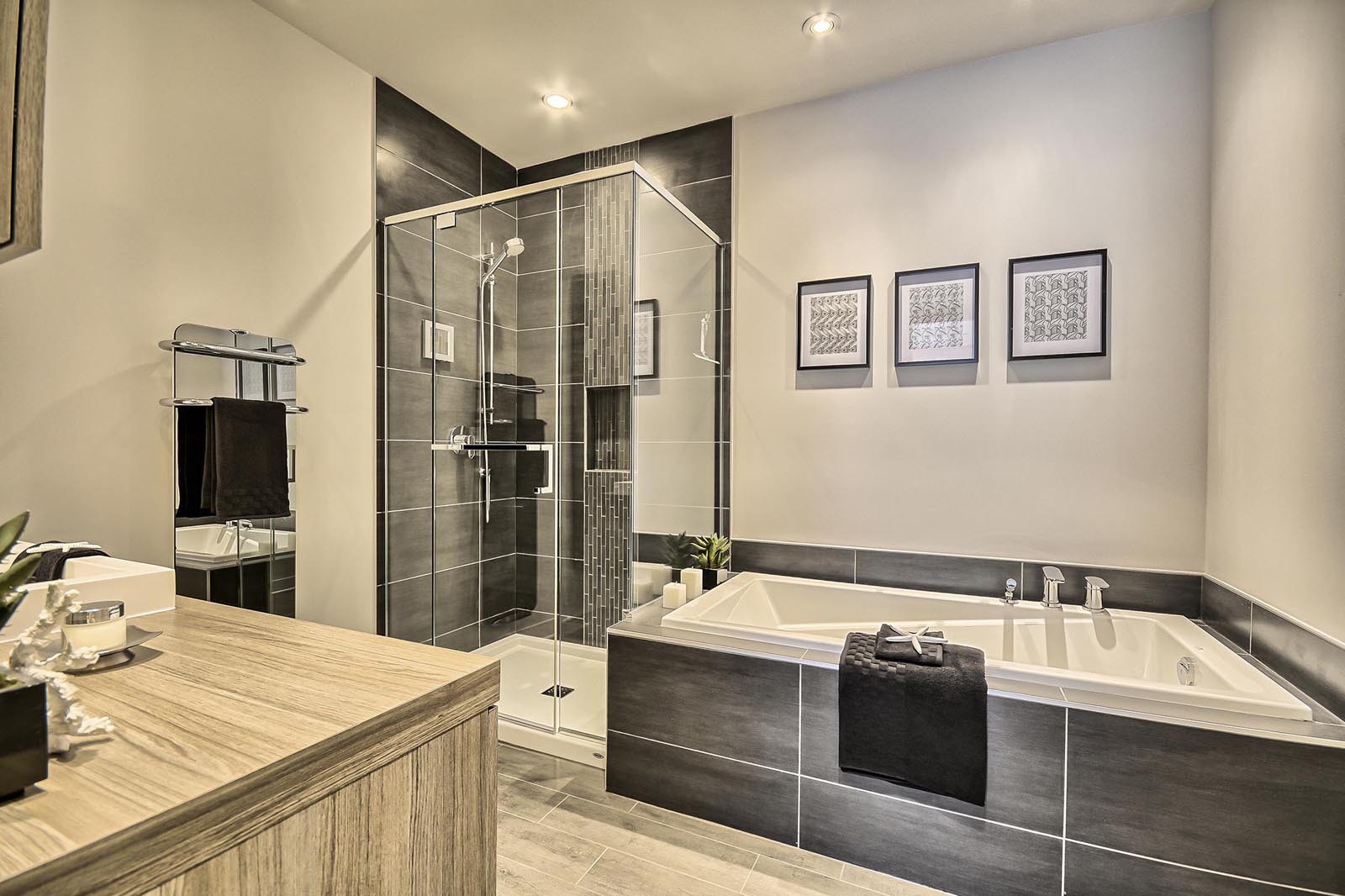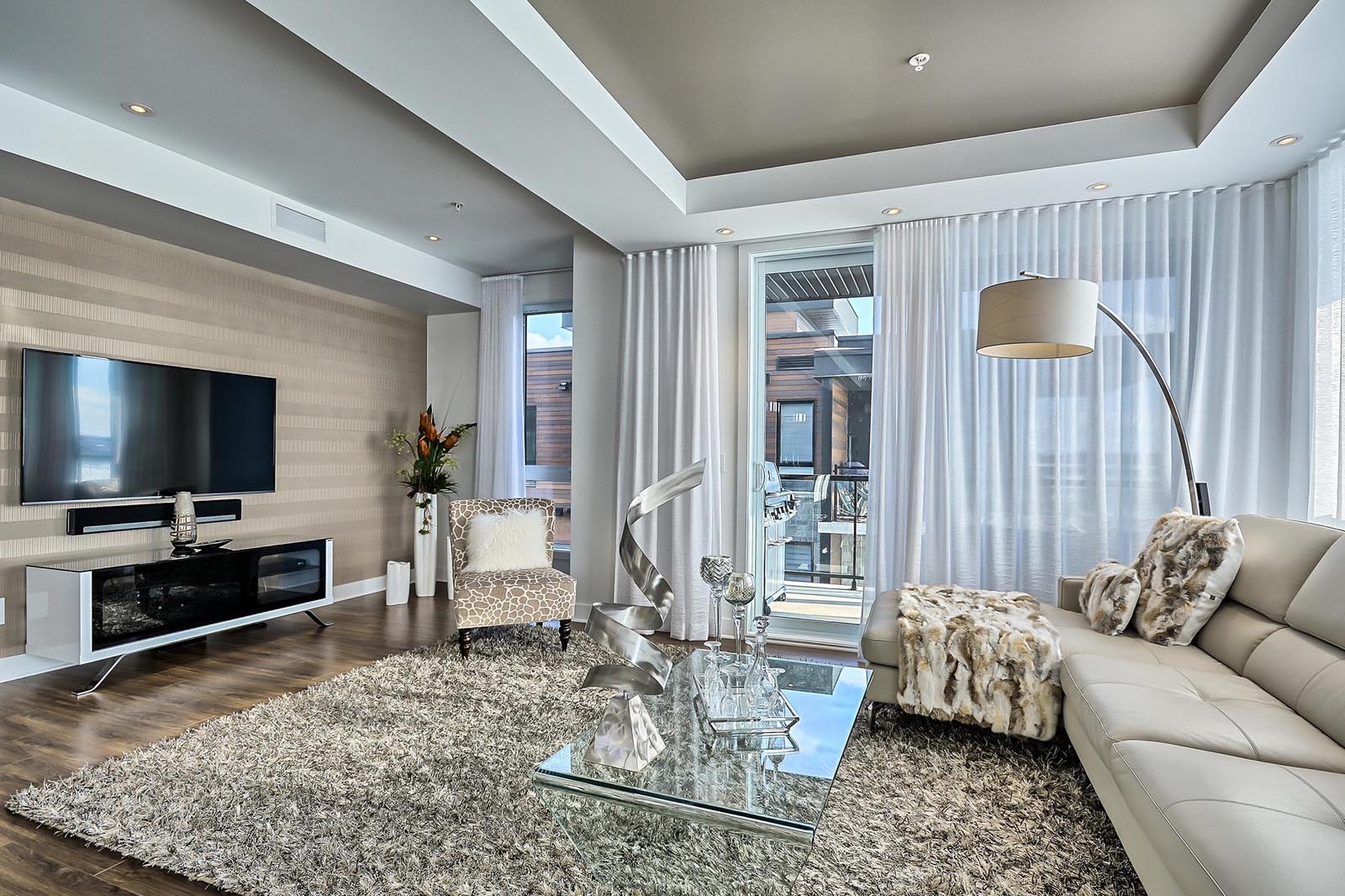 Located in: Mirabel
Photo credit: Luxxcité Condos
The LUXXCITÉ project stands out for the modern, contemporary and luxurious look of its new condos. All units have their own corner balcony to maximize space and comfort for residents. Some models even have a mezzanine and a private roof terrace!
The 316 units, spread over 19 buildings, turn it into a small neighbourhood. It has all the services to charm you, whether you want to relax or stay in shape.
3. ORIA Condominums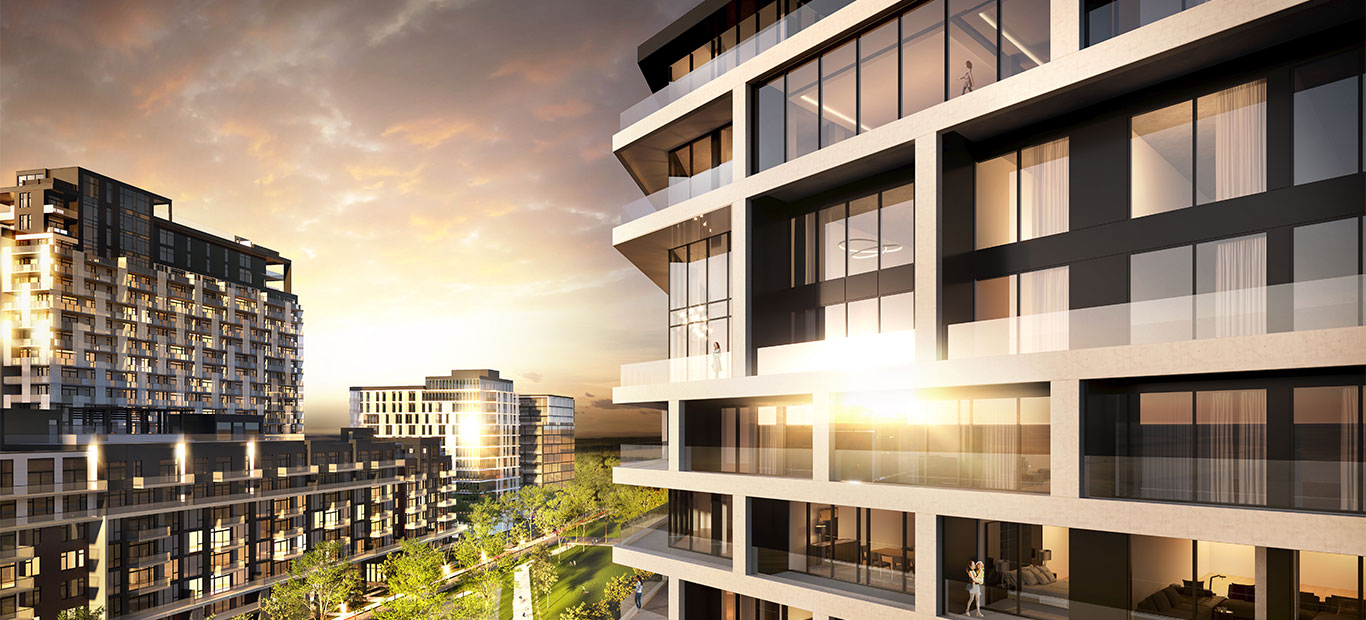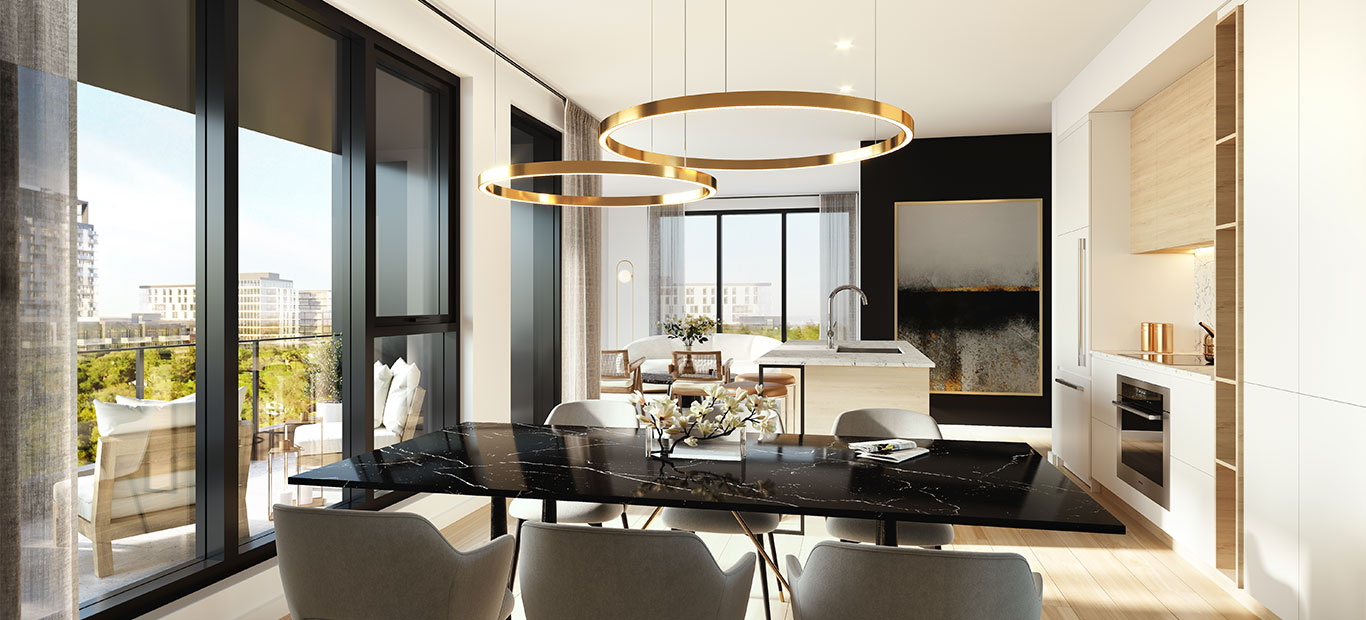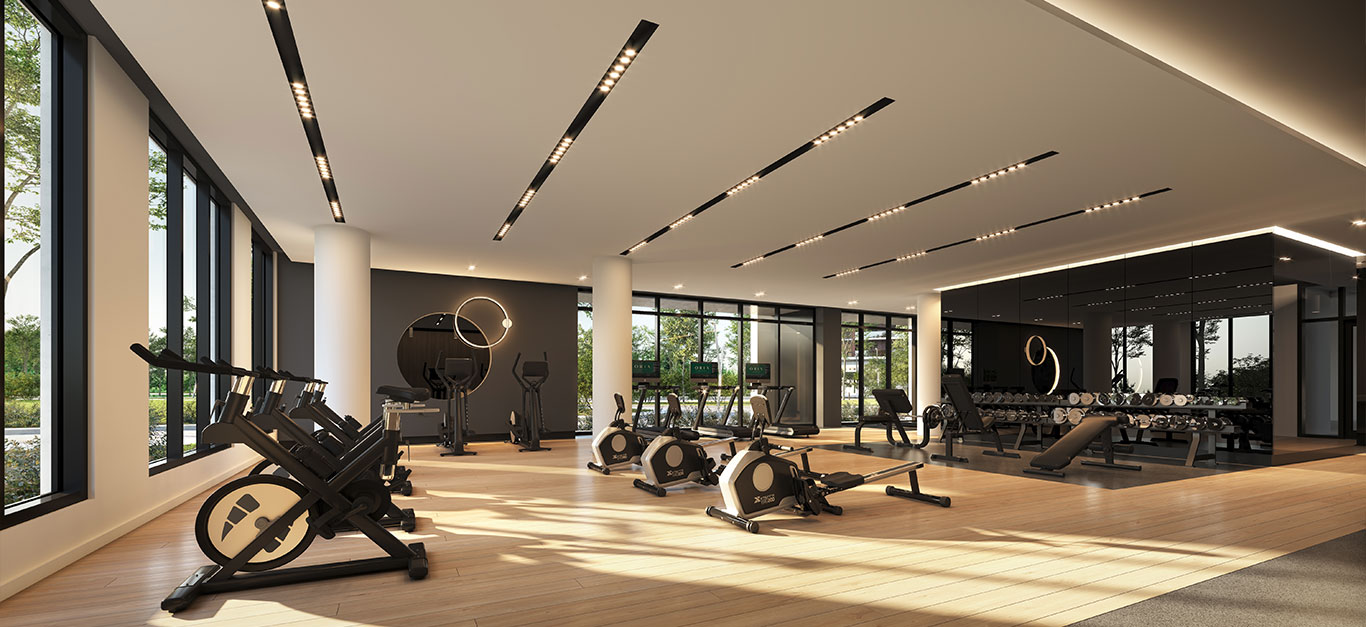 Located in: Brossard
Photo credit: Oria Condominums
Looking for a condo near the city, while remaining close to green spaces? The Oria project could be for you!
Bordered by the gardens of the inner courtyard and the nearby park's water basin, the project's two towers are specially designed so that residents can enjoy the surrounding nature. In addition, as of 2021, the future REM station will provide residents with direct access to Montreal, making it easier for workers and travelers to get around.
Chances are, you'll fall in love with one of these prestigiously styled apartments.
4. Domaine de la Faune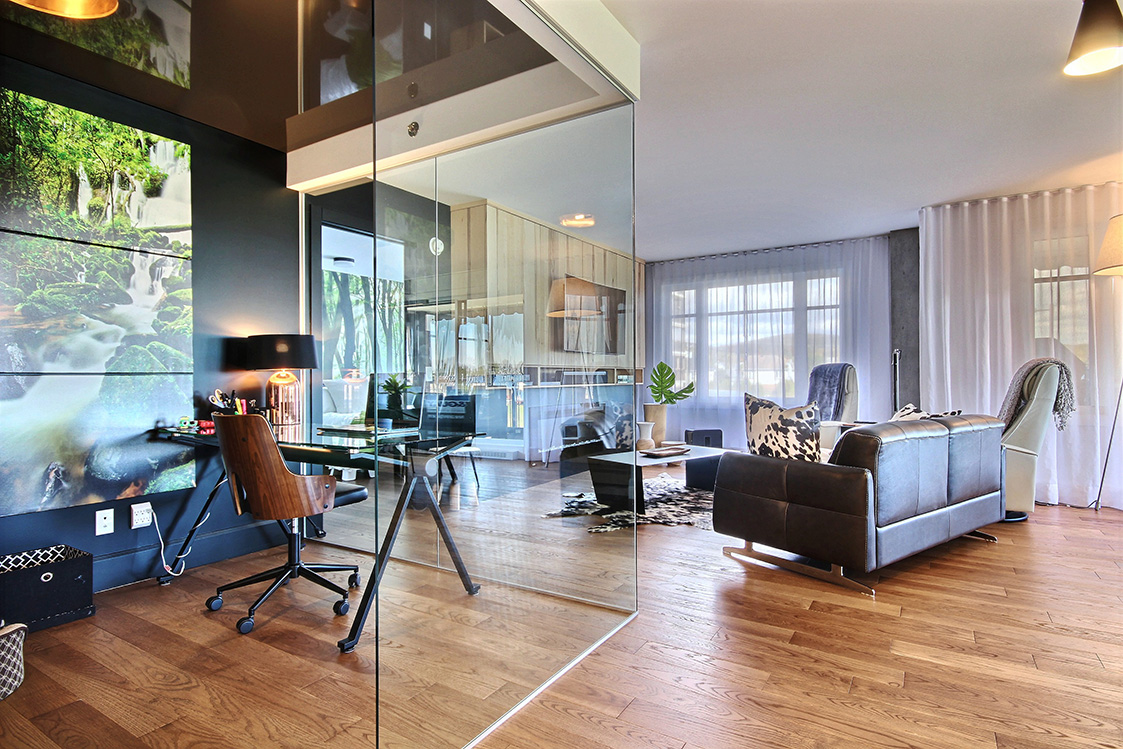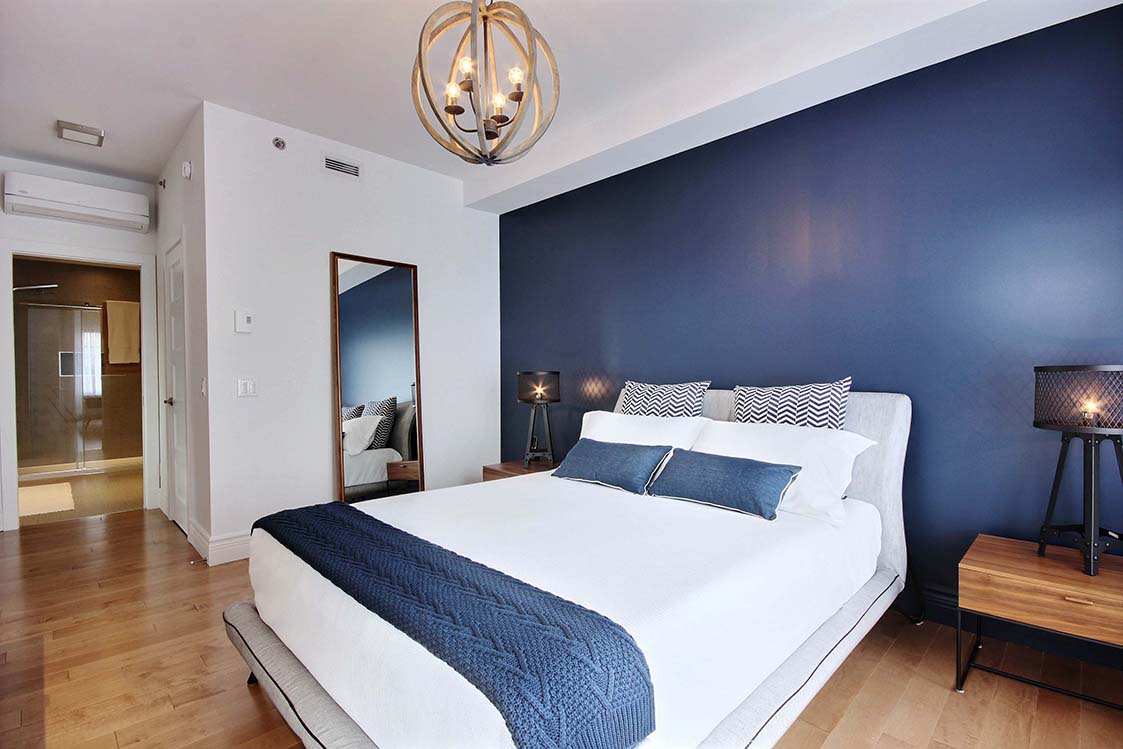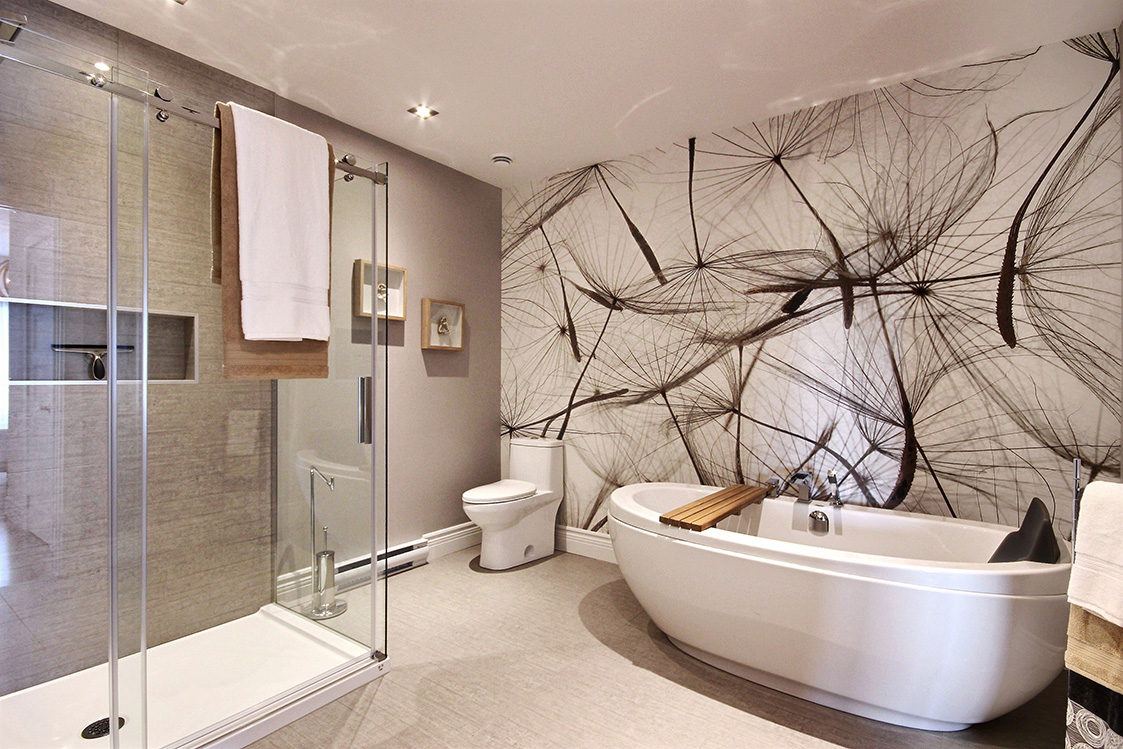 Located in: Charlesbourg
Photo credit: Constrobourg
If living just steps away from a lush golf course appeals to you, Domaine de la Faune could become your dream home. With its classic architecture and timeless decor, the project offers you a customizable living area for maximum comfort.
Sports enthusiasts will be particularly delighted by the proximity of the Golf de la Faune, numerous ski resorts and the three-kilometer ice ring at Lac-Beauport. Culture and history lovers will also be well served by the real estate project, located only a few minutes from beautiful Quebec City.
5. DMI Le Riviera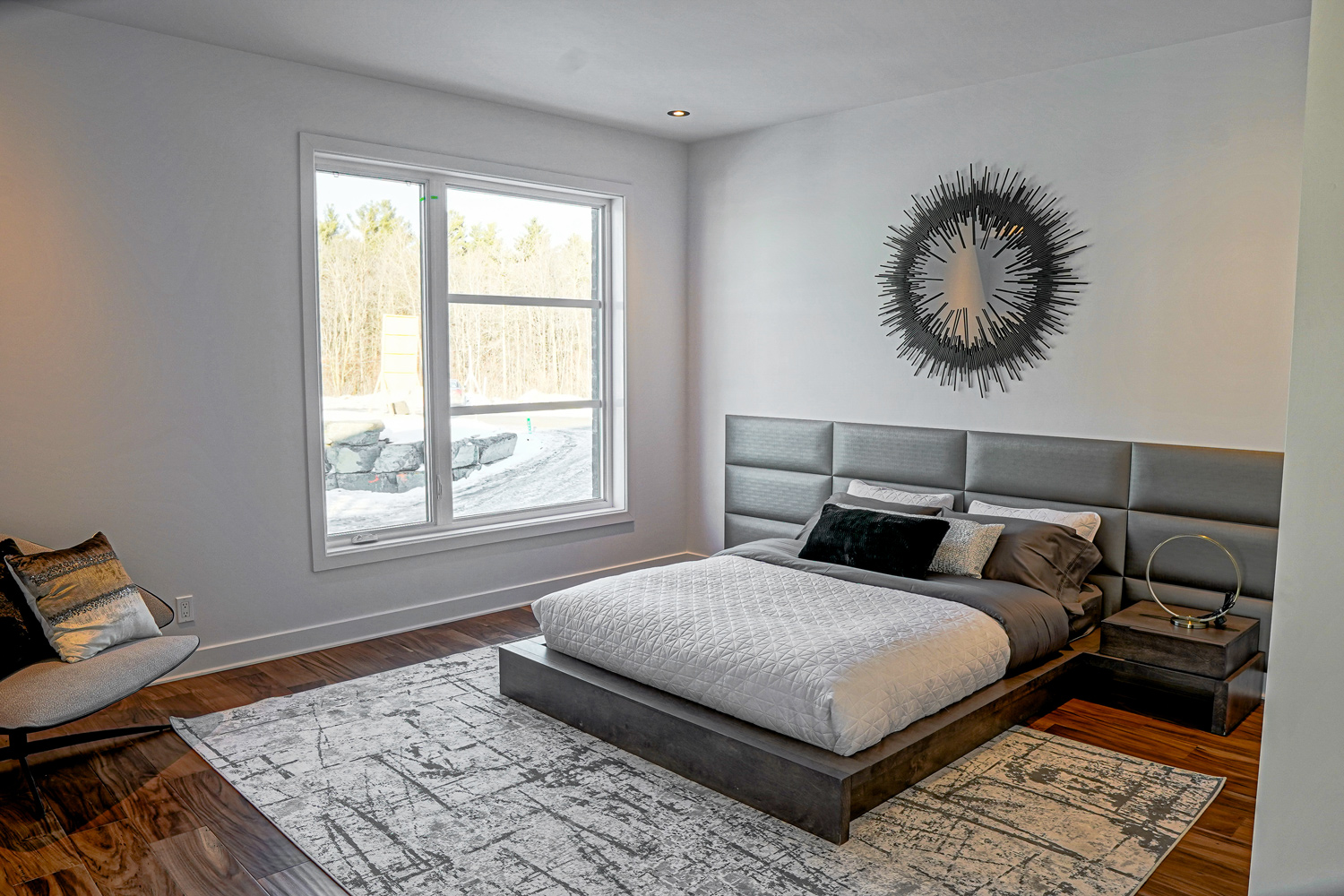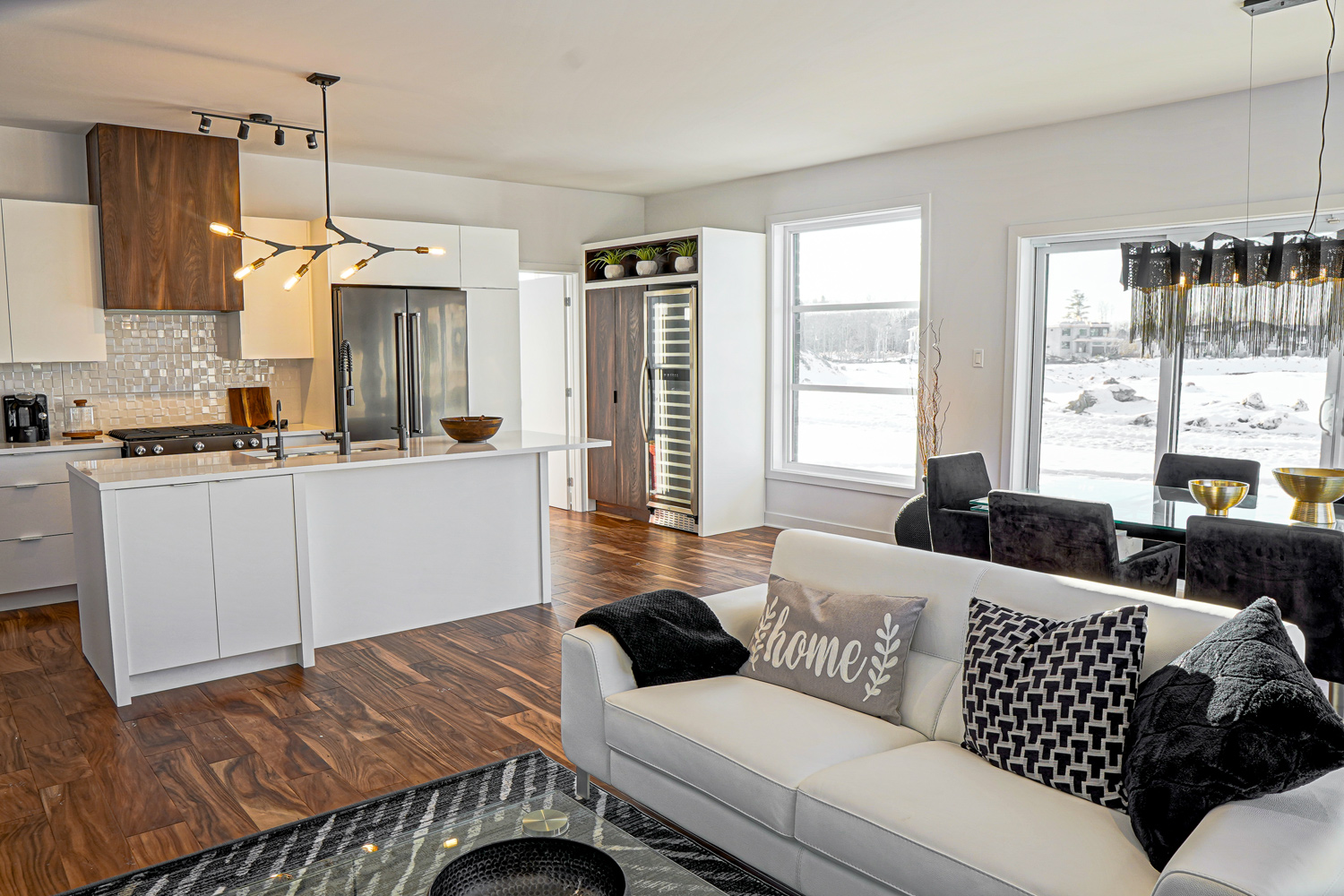 Located in: Carignan
Photo credit: DMI Le Riviera
Développement Montarville Inc. invites you to live in their brand new residential project. Perfectly adapted for urban workers, the sleek and spacious condos invite you to find peace of mind after a demanding day at work.
The residences are close to all essential services and offer many amenities: heated in-ground pool, indoor parking, elevator, large balconies, etc.
6. Origine Condos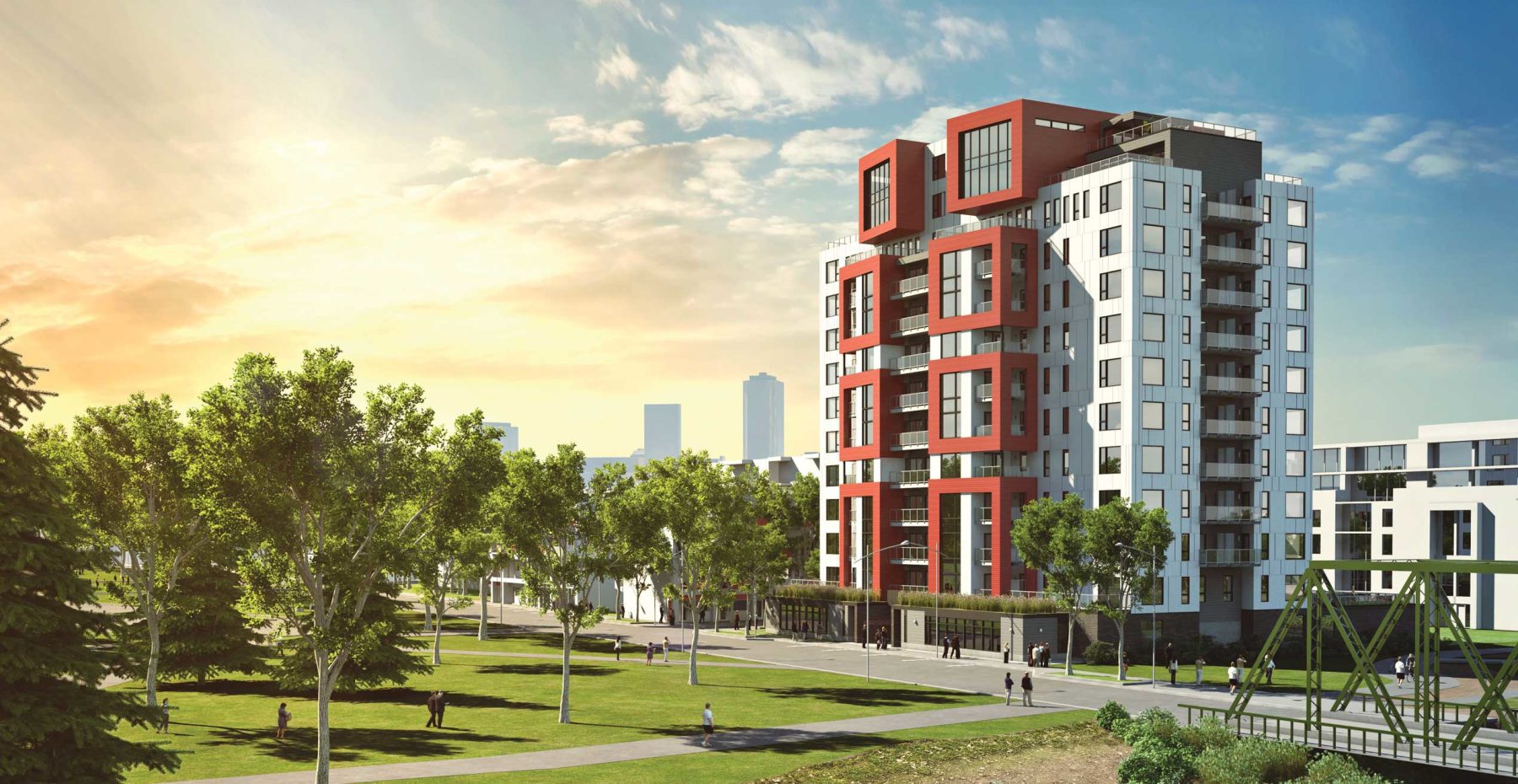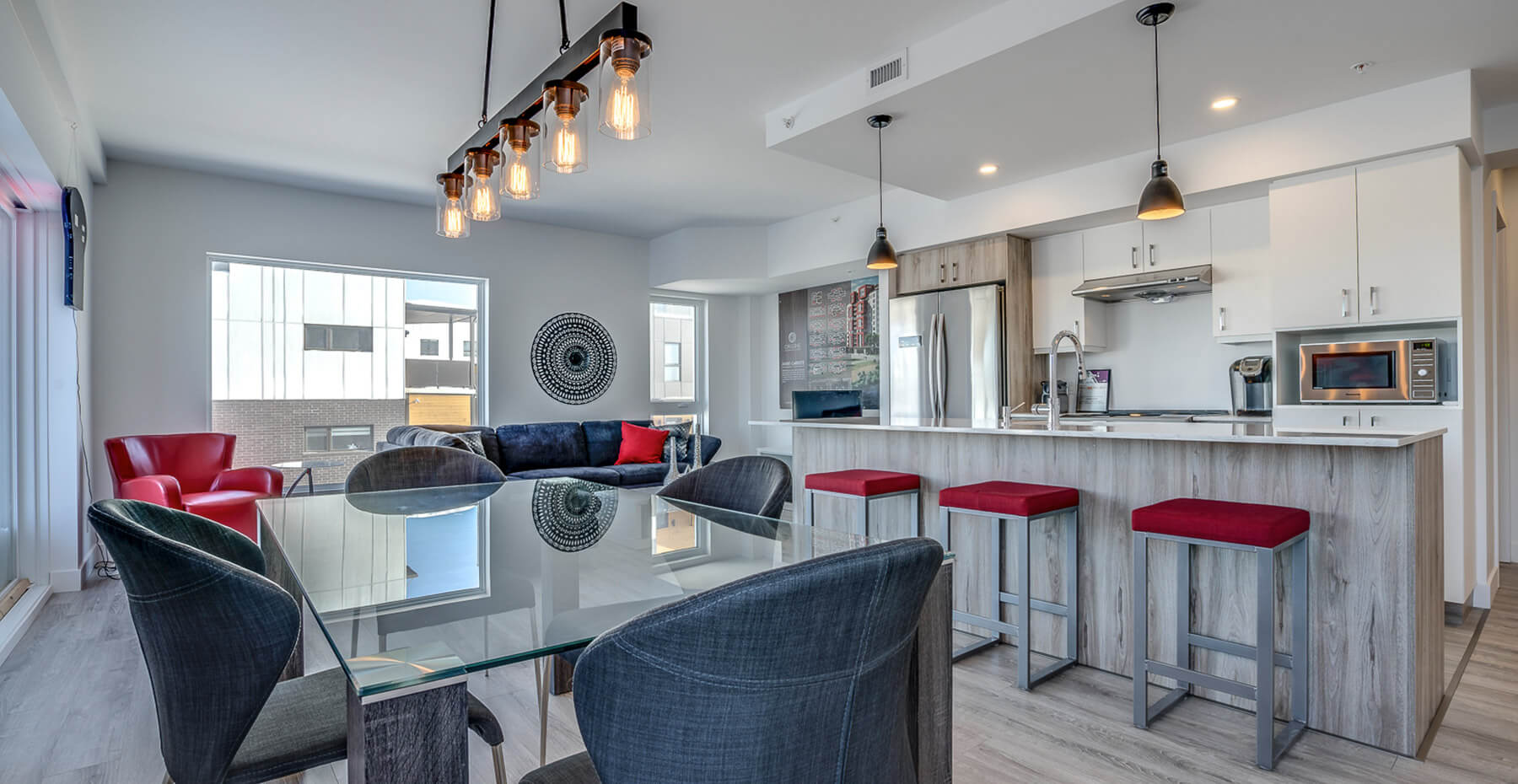 Located in: Pointe-aux-Lièvres
Photo credit: Origine
LEED certified to minimize their environmental footprint, the proposed eco-condos are a remarkable example of the alliance between comfort and eco-responsible lifestyle. Simplicity and attention to detail are at the core of this project.
The property, whose structure is made entirely of solid wood, offers an exceptional view of Quebec City from the top of its 13 floors. In fact, this building has the highest structure made of 100% solid wood in the world. It offers 94 condo units, from 1 to 3 bedrooms.
To promote their project, Origine Condos allows you to rent your unit before buying it. You will be able to take advantage of the private outdoor terrace, the heated pool and all the other benefits before investing in your new home.
7. The Voltige project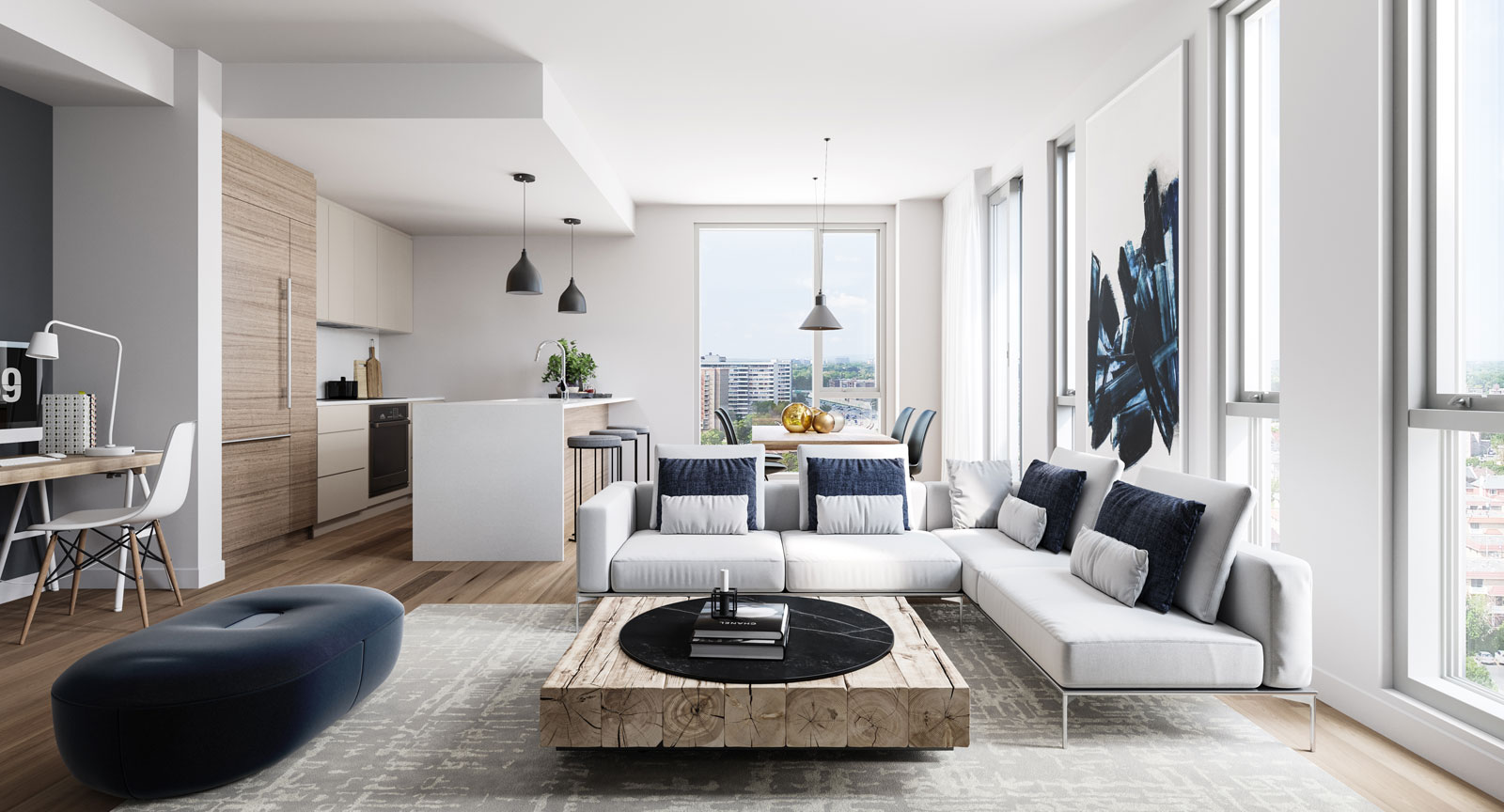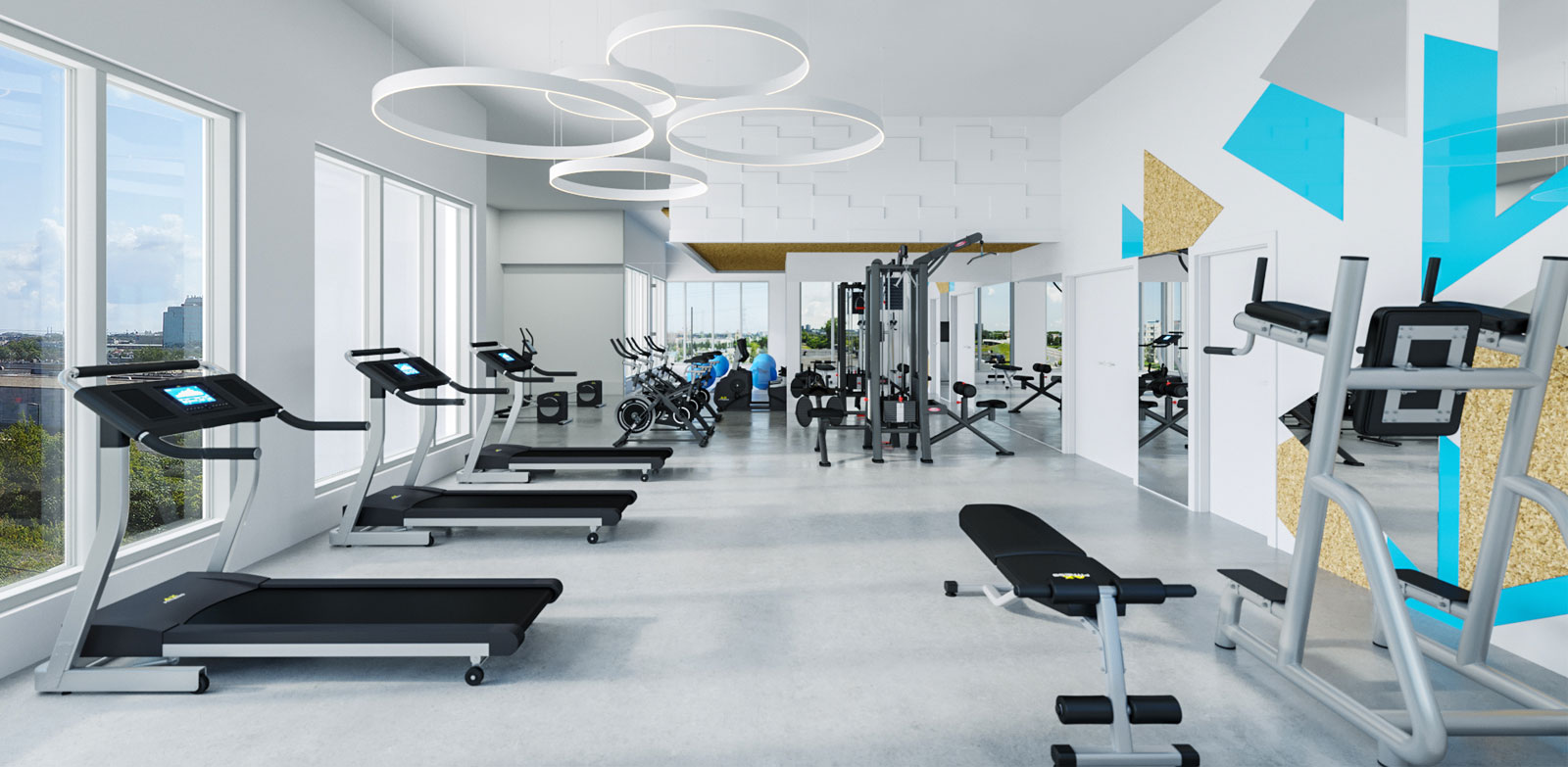 Located in: Montreal (Ahuntsic-Cartierville district)
Photo credit: Voltige
Majestic and modern, the Panora Tower of the Voltige project offers impeccably finished condo units. You will fall under the charm of the different rooms with their contemporary and refined look.
In addition to its high-end look, the project features a concept that favors urbanization and public transportation. Homes, businesses and services in the area are within easy walking distance or accessible by public transportation.
Thanks to its numerous services and common areas, the project offers a friendly and unifying living environment to its residents. Whether you are a couple or a single person, an autonomous worker or an employee, you will find everything you need to enjoy this new neighborhood.
8. Distinction Condominiums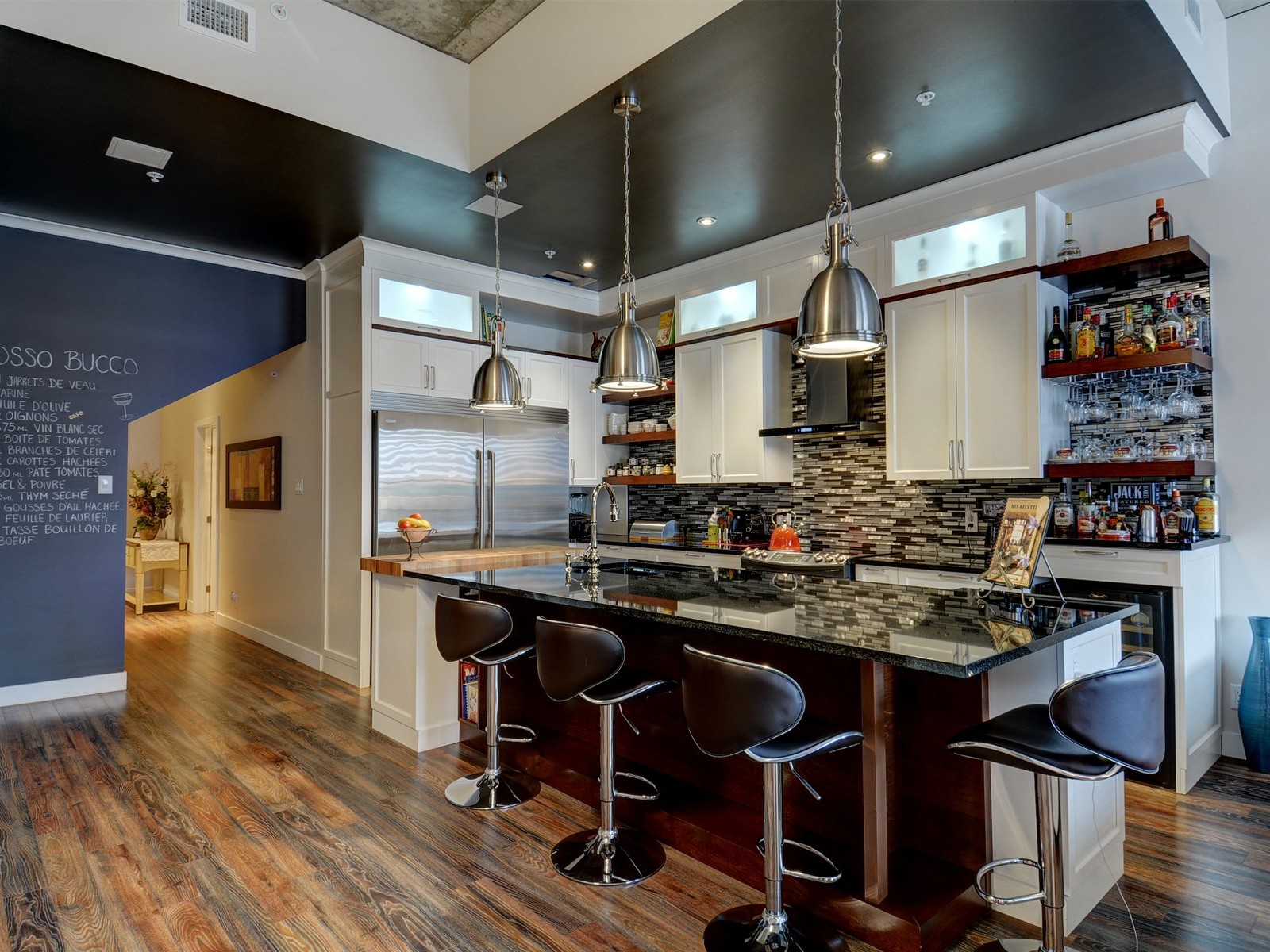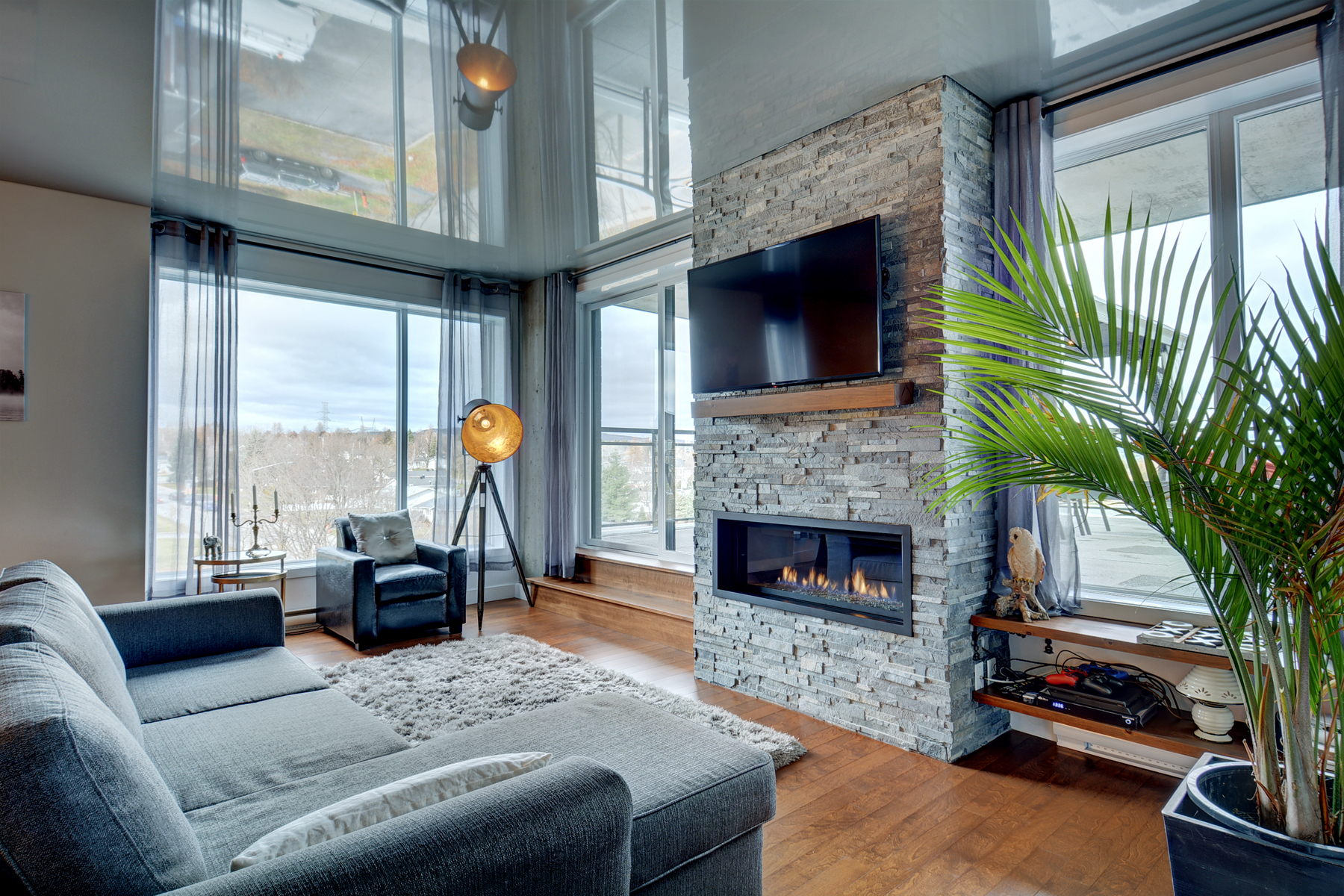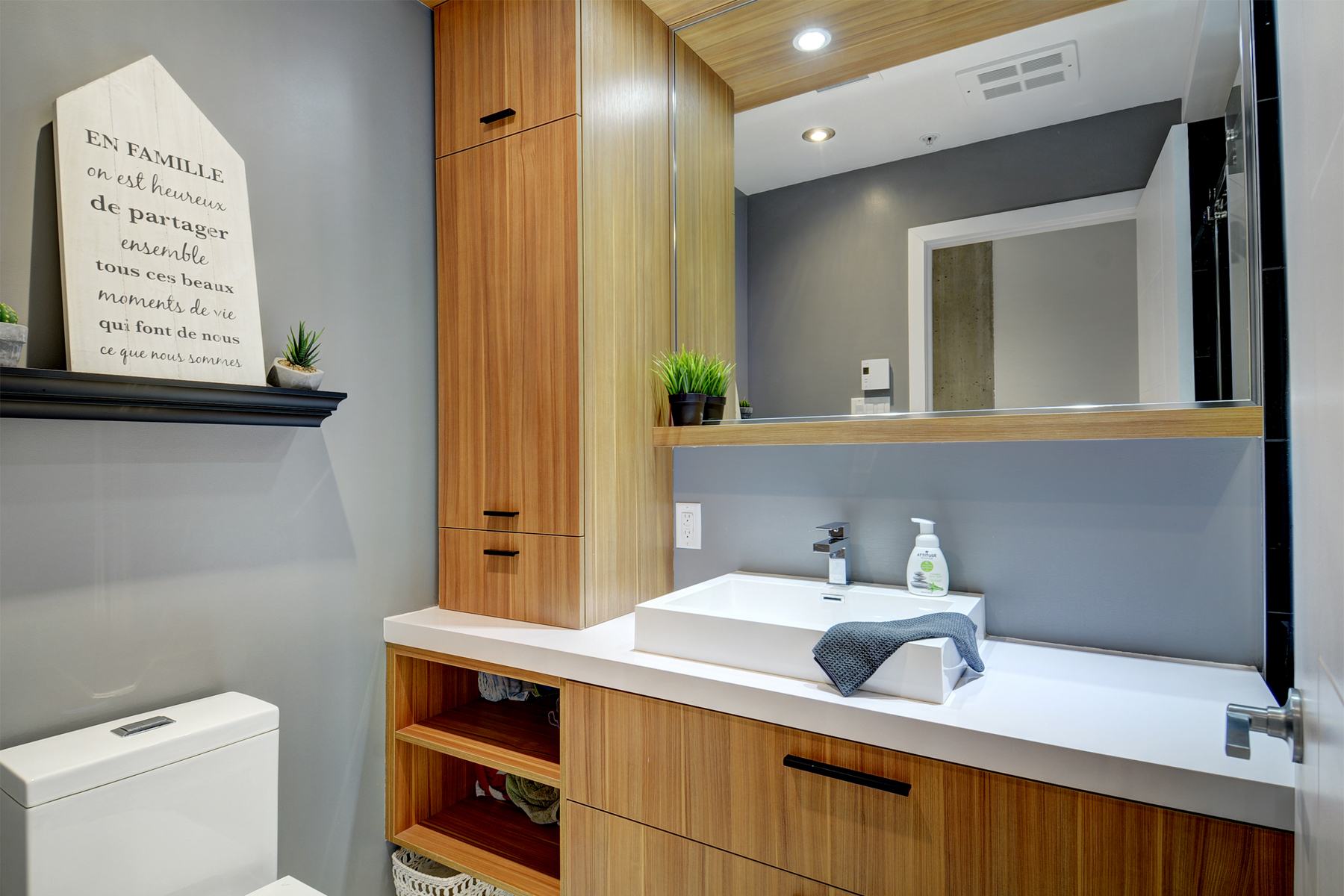 Located in: Neufchatel
Photo credit: Distinction Condominiums
With their 9-foot high ceilings and their unique combination of materials, the Distinction Condominiums stand out without difficulty. Quality is the watchword for these constructions, which ensure their owners' peace of mind.
No matter the unit chosen, the price notably includes :
Air conditioning;
Indoor parking ;
Central vacuum cleaner;
A natural gas fireplace;
A granite island.
The living spaces are also designed to maximize your privacy thanks to their superior soundproofing. No more disturbing (or being disturbed by) the neighbors!
9. Market Condos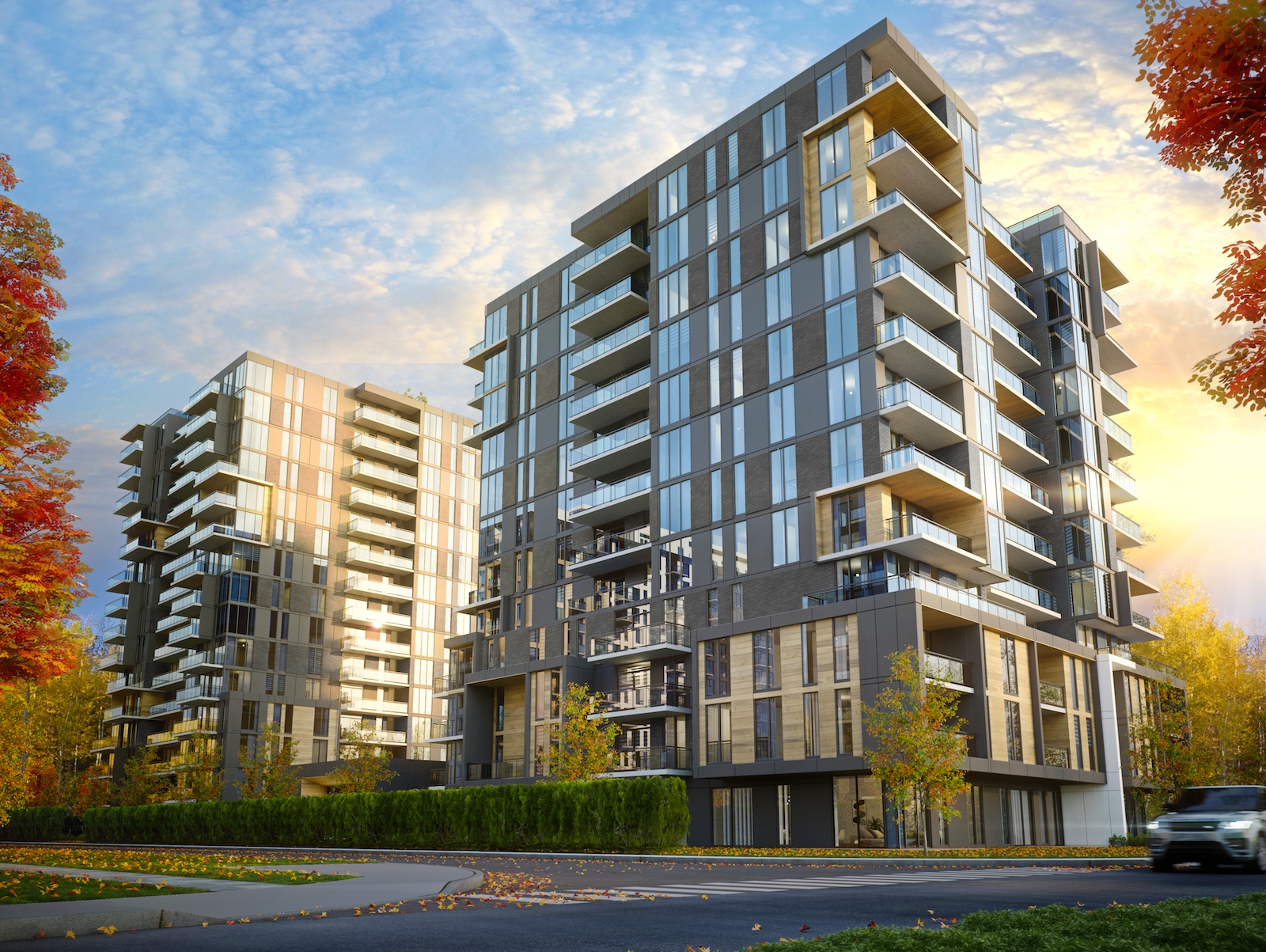 Located in: Laval
Photo credit: Market Condos
The Market condominiums offer a warm atmosphere thanks to a refined architecture and the integration of noble materials. The residences as well as the numerous common areas have been designed to create a living environment that promotes comfort and well-being.
The proximity of nature pervades the interior and exterior design. The large terraces, equipped with fireplaces and BBQ areas, invite residents to enjoy the outdoors.
If you are interested in the project, please note that it is still under construction. The price of the rental units, scheduled for delivery in the fall of 2022, varies according to the type of housing desired:
Condo 2 bedrooms starting at $403,106 ;
Condo 3 bedrooms starting at $512,673;
Penthouse and sub-penthouse starting at $546,480.
10. BriX Montreal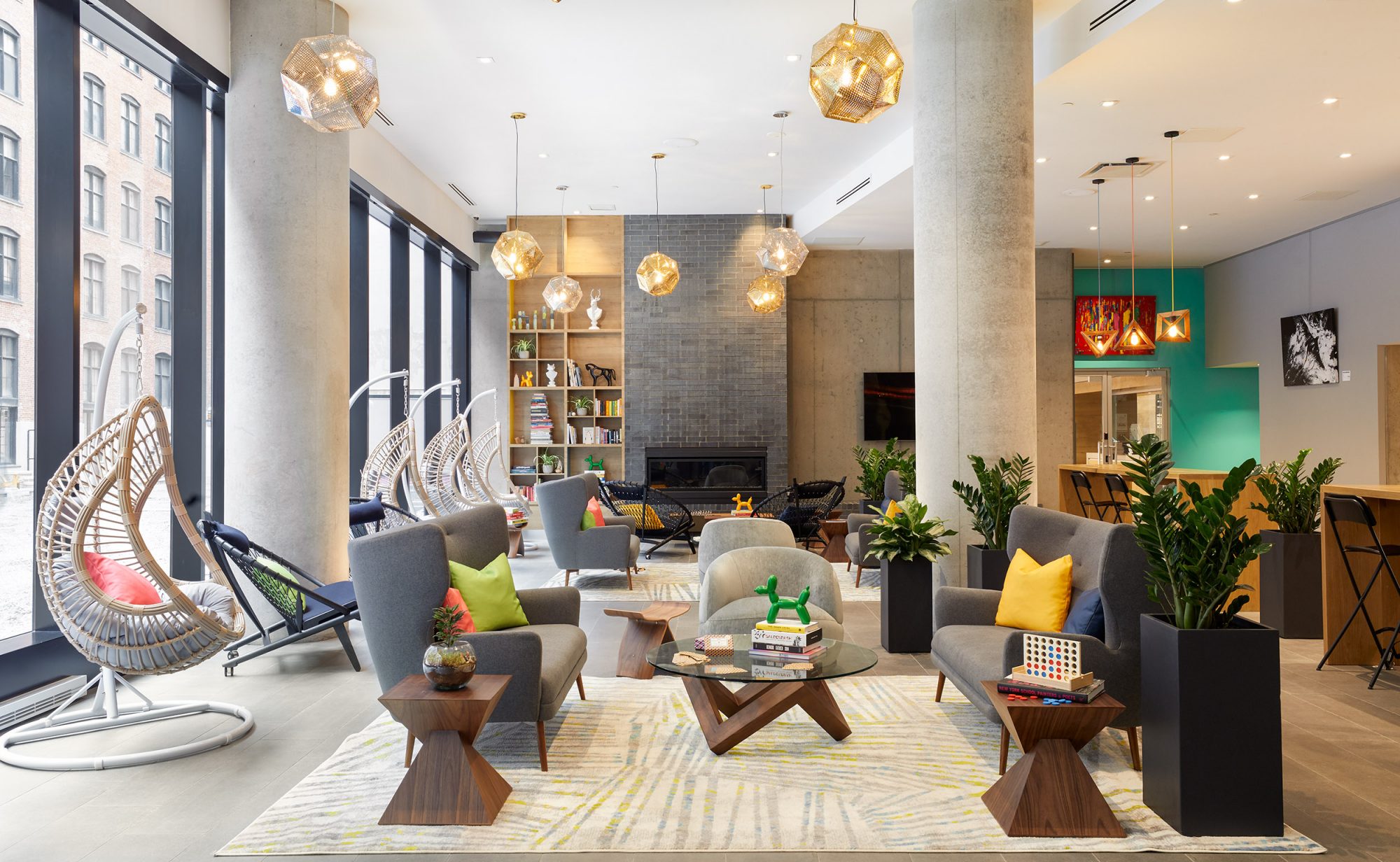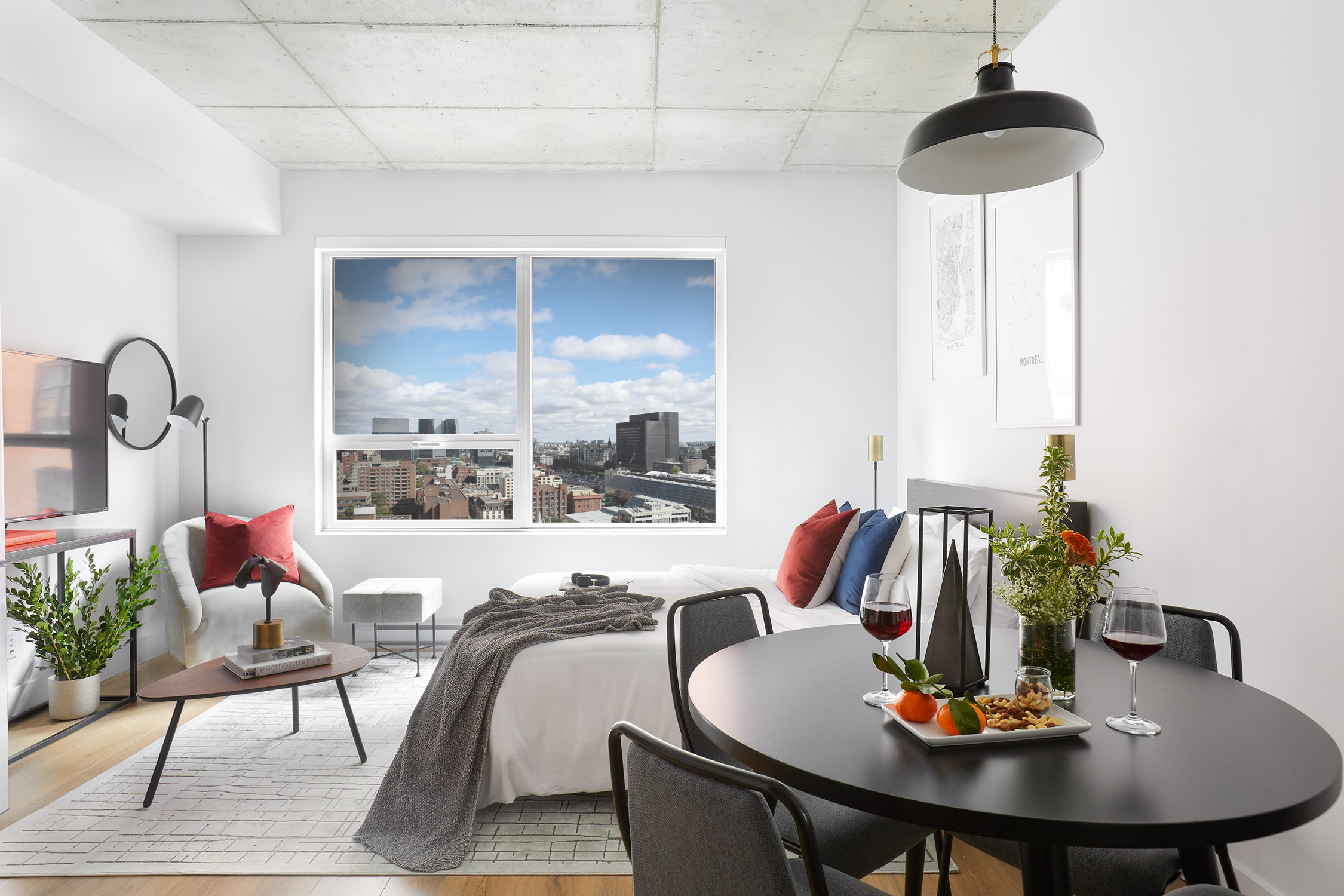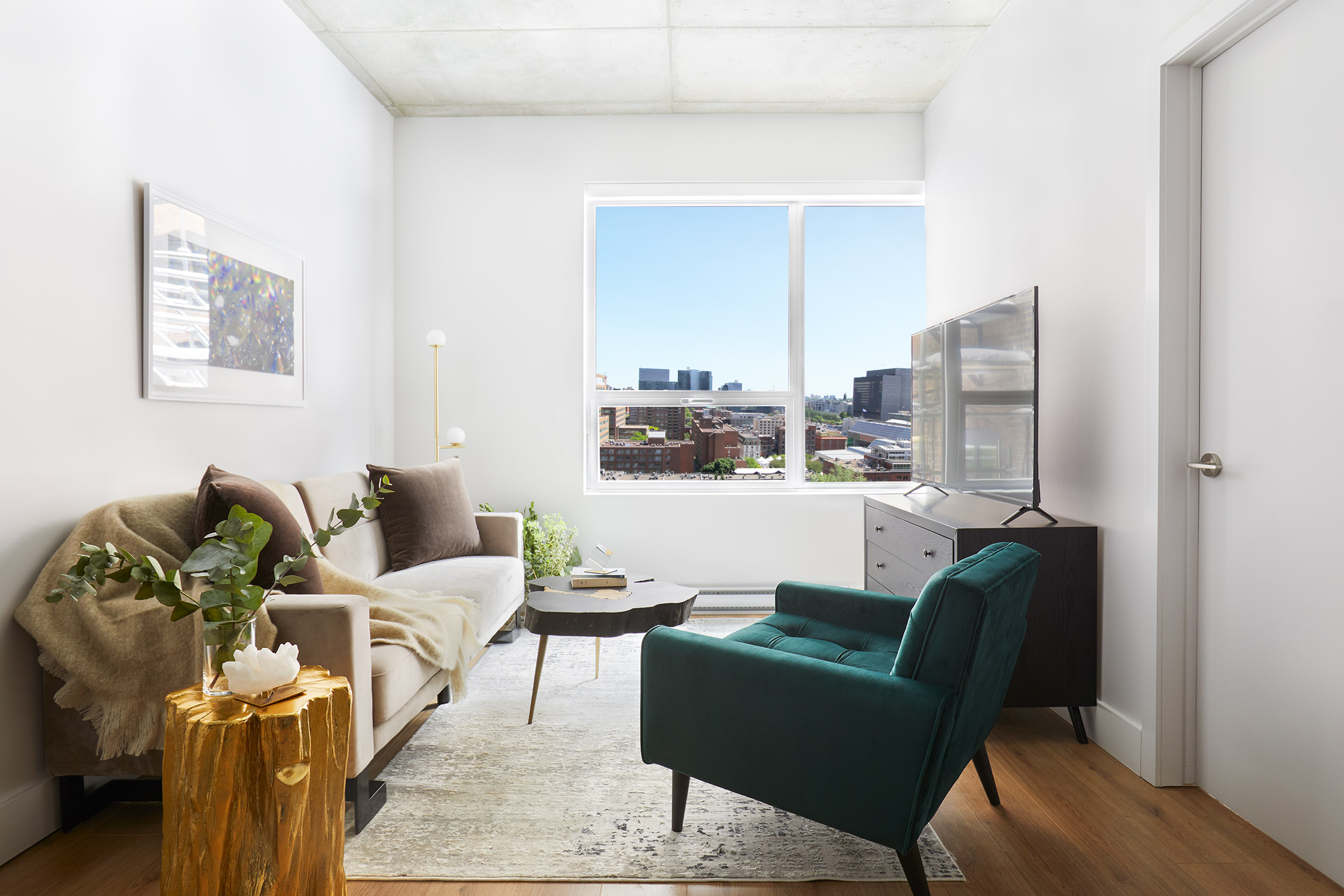 Located in: Montreal (Ville-Marie district)
Photo credit: BriX
A vibrant and animated living environment, BriX is first and foremost a rental apartment building for young and dynamic people. Workspaces, a game room, a movie theater, a terrace and a sky lounge are among the shared spaces that you can enjoy as a resident.
Each apartment is equipped with efficient heating and air conditioning systems and fast Internet access. For art lovers, the walls of the building are home to numerous works by local artists.
Pets are also welcome (a dog park is even integrated into the project).
For those interested, count on a minimum of $1,360/month for a studio, $1,560/month for a 1-bedroom apartment and $2,240/month for a 2-bedroom home.
Planning to buy a condo?
XpertSource.com can help you find a real estate expert. When you tell us about your project, we put you in touch with qualified resources for free. Simply fill out our form ( it only takes a few minutes ) and we will connect you with professionals.
Do you want to be put in touch with real estate professionals and get quotes? Contact us at 1 833 203-7768
---
---
Find the professional you need
Find your real estate professional by filling out the short form