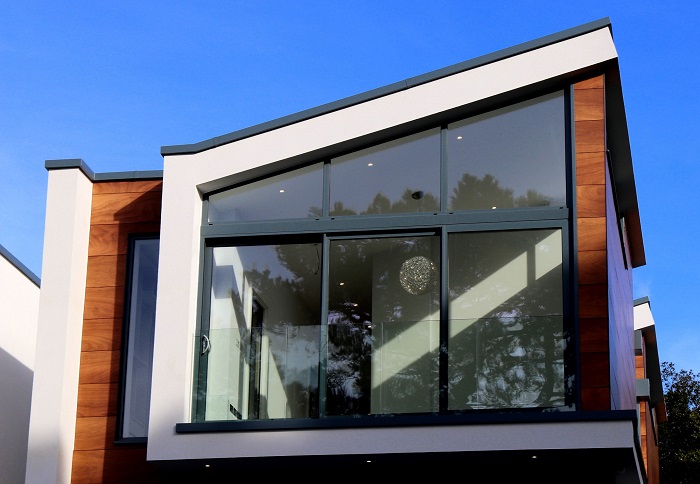 The 10 most beautiful contemporary homes in Quebec
In the beginning, we thought we'd write an article about the most beautiful homes in Quebec, representing all styles. However, as we carried out our research, we had so many favourites come up that we decided to create a series of articles to present the most beautiful condos, the most lavish manors, the most attractive cottages and the most unique homes.
To start, we will present 10 spectacular homes where architects adopted the principles of contemporary architecture. Therefore, you will see a lot of straight lines, big windows and raw materials such as wood or concrete. The properties we have chosen are located all over the province of Quebec and have been created by talented architects and contractors.
If, like us, you are passionate about real estate and beautiful homes, here is our list of properties! In the end, you may want to start looking for a new home!
In no particular order, here are 10 spectacular properties that we want to save as inspiration for our next renovation project or an eventual home purchasing project.
1. Ste-Pétronille Home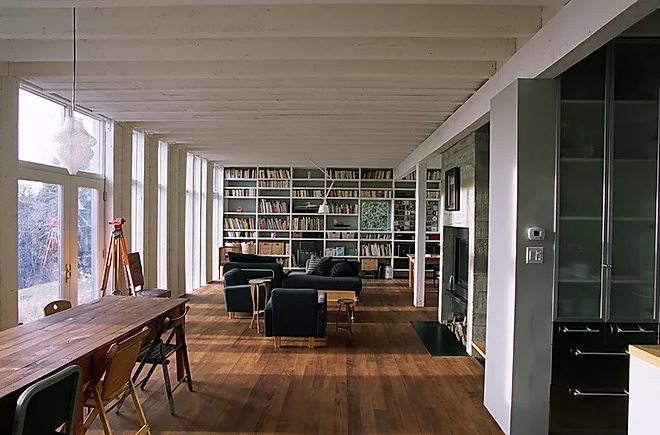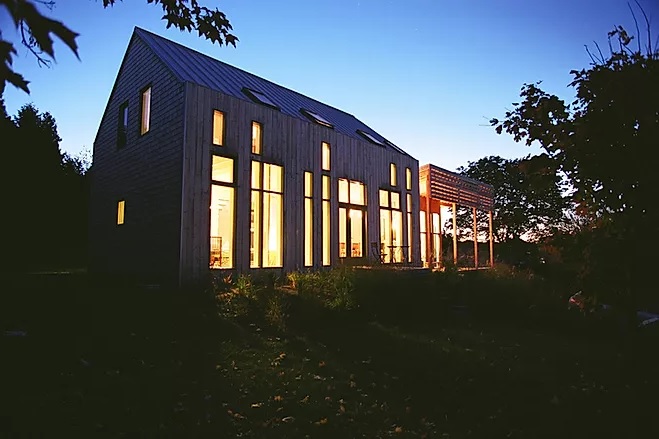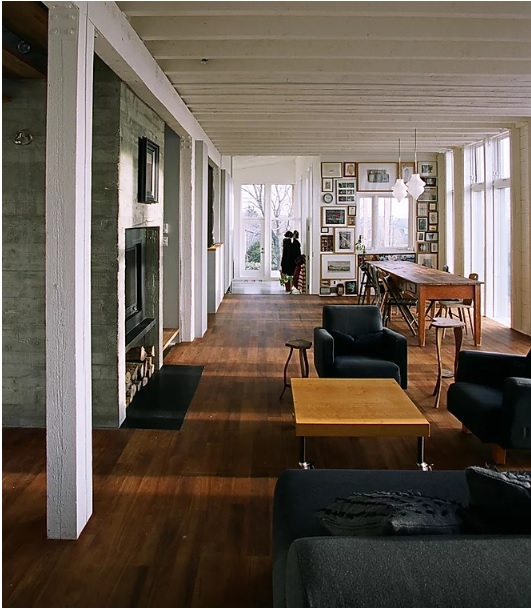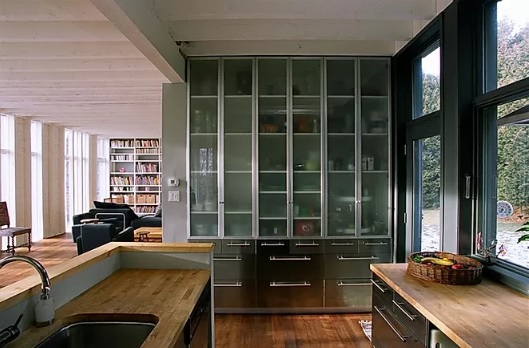 Architecture firm : Blouin Orzes
Located in: Ste-Pétronille (île d'Orléans)
Construction year : 2006
Photo credit: Blouin Orzes
There are many historic homes on Ile d'Orléans and although this home has a more contemporary style, the architects made sure to properly incorporate it within the landscape and the context that surrounds it.
Even though the lines and design of this home are very modern, we see a nice combination with traditional materials such as wood shingles.
2. Senneville home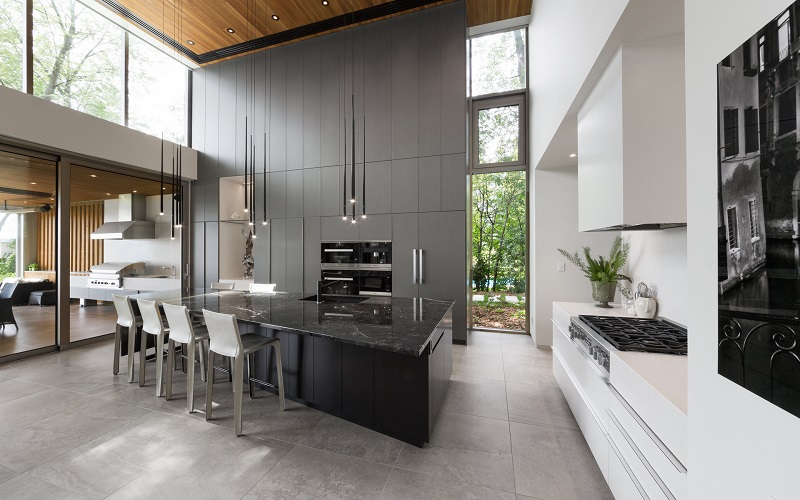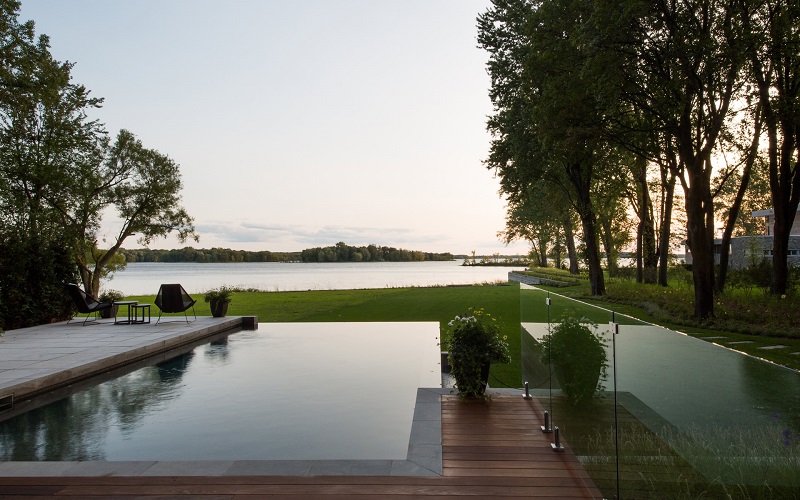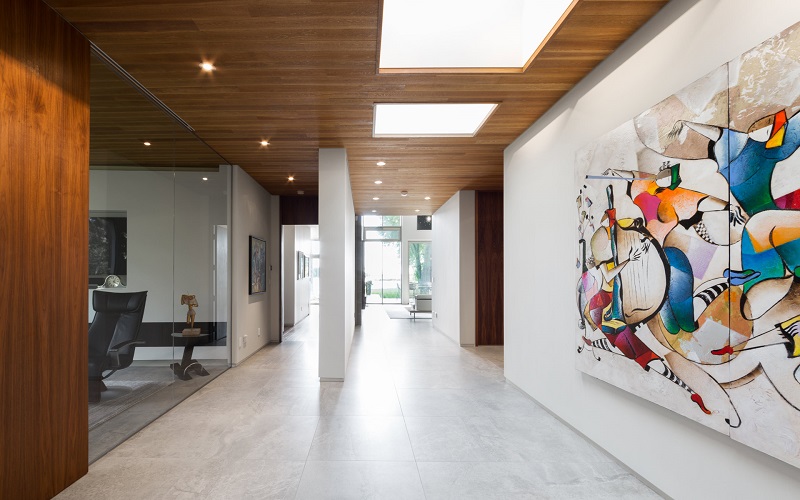 Architect firm: Blouin Tardif
Located in: Senneville
Construction year: 2016
Photo credit: Blouin Tardif
Living near a lake is already an amazing privilege so when the home is this beautiful, we're nearing perfection! Everything was designed so that the occupants of the home can enjoy their environment to the fullest, with a beautiful canopy of mature trees on the sides and a breathtaking view on the Deux Montagnes lake at the back.
3. The Sous-Bois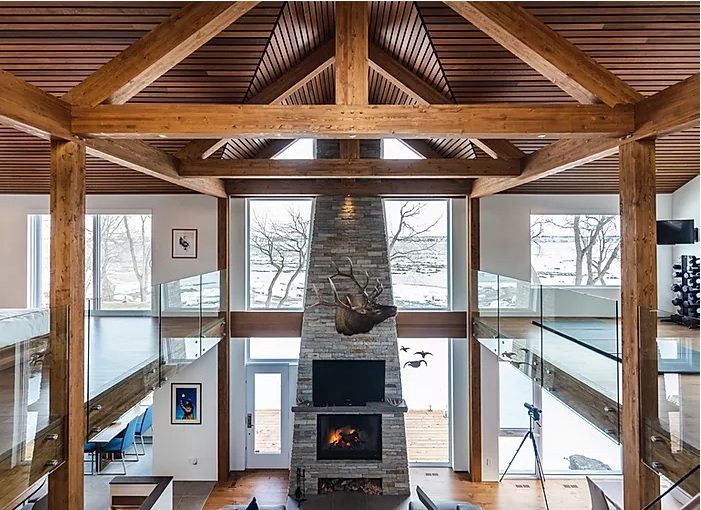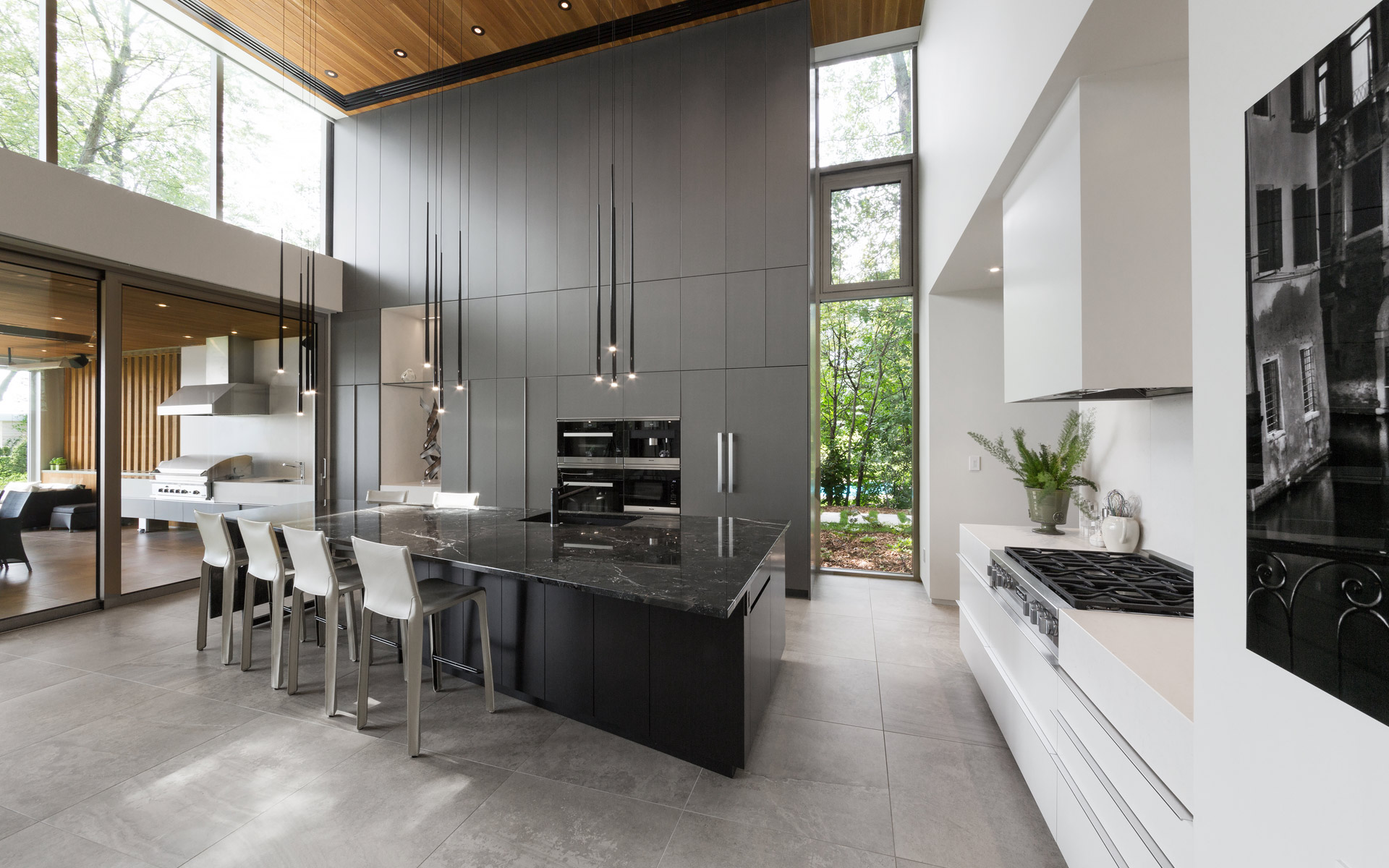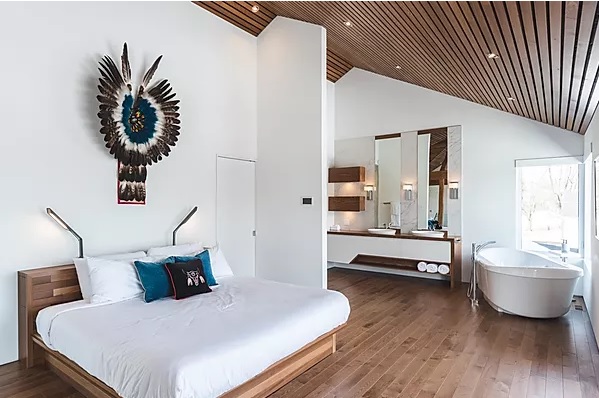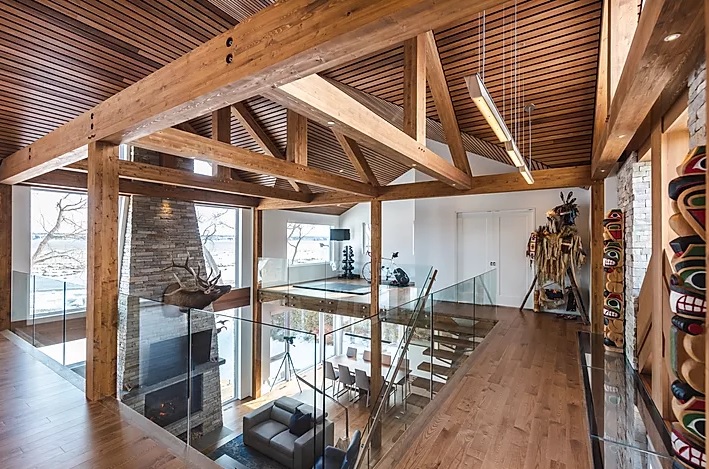 Architect firm: Boon Architecture
Located in: Neuville
Construction year: 2017
Photo credit: Photographie Atypic
The cathedral ceiling has been chosen as the focal point in the central room of this home. This adds a unique characteristic to the decor that is also characterized by the use of glass, warm lighting as well as decorative elements that follow a sophisticated colour palette.
4. L'Accostée residence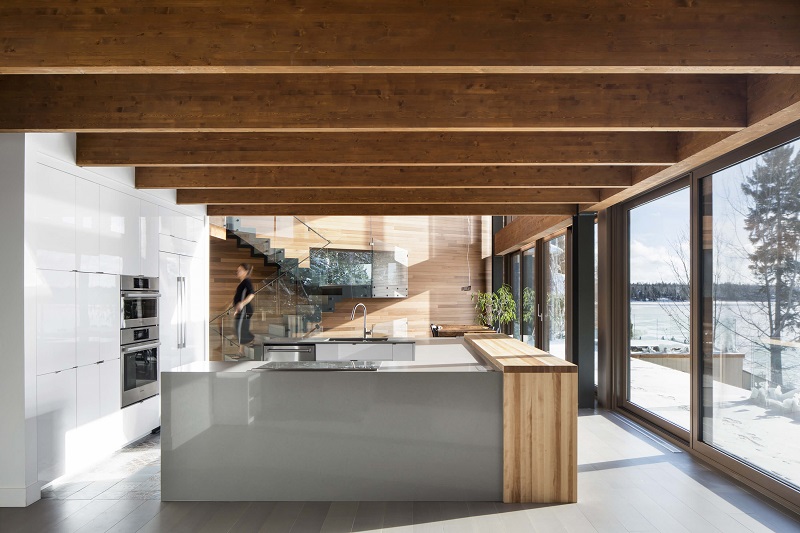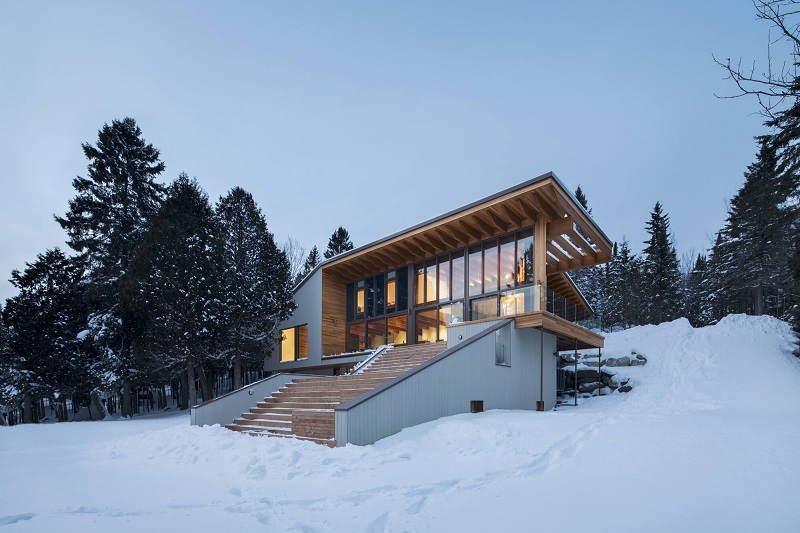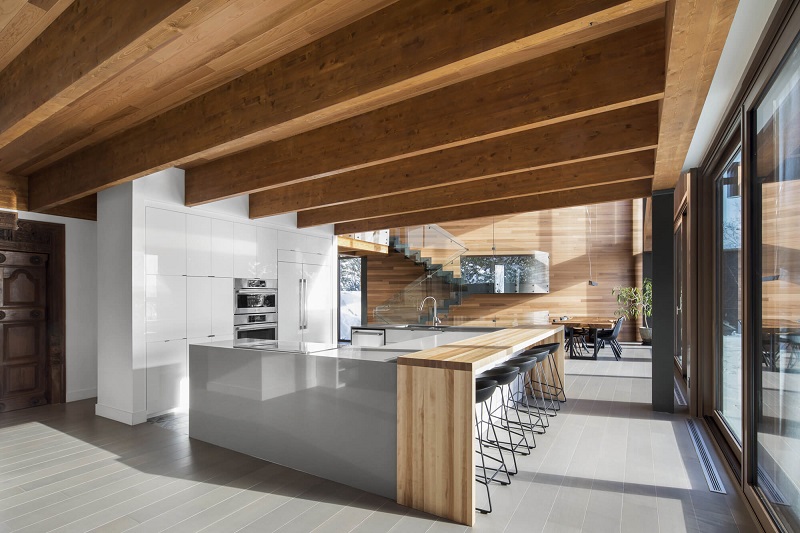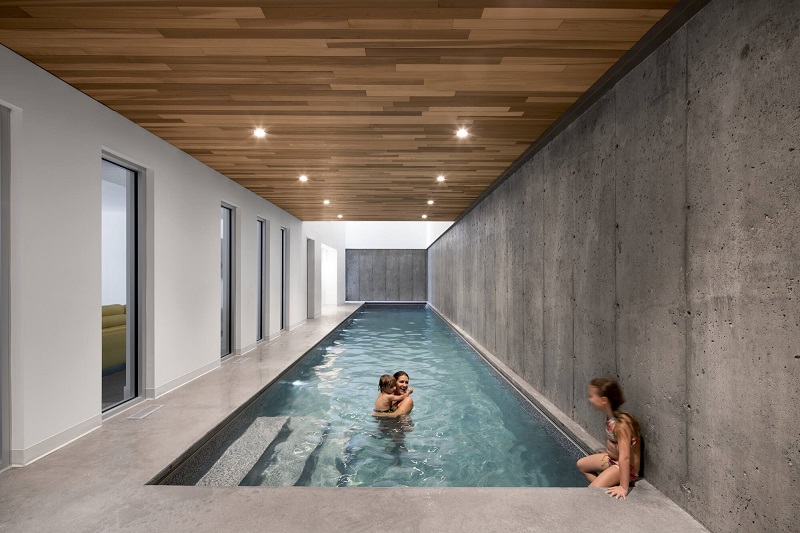 Architect firm: Bourgeois Le Chasseur
Located in: Adstock
Construction year: 2017
Photo credits: Adrien William
Who said that contemporary architecture has to be stiff and devoid of warmth? This is an especially interesting example of an elegant family home that is not too pretentious. We especially like the indoor pool and the kitchen that has the shape of a giant island.
5. The Charlevoix secret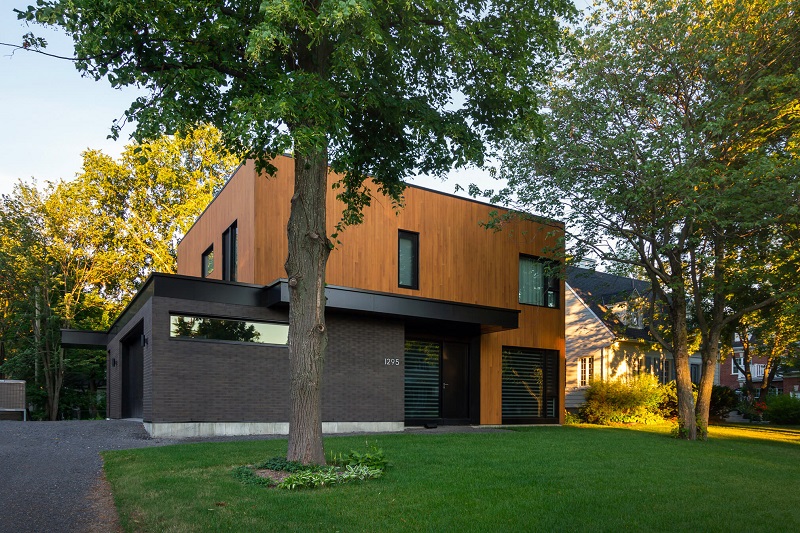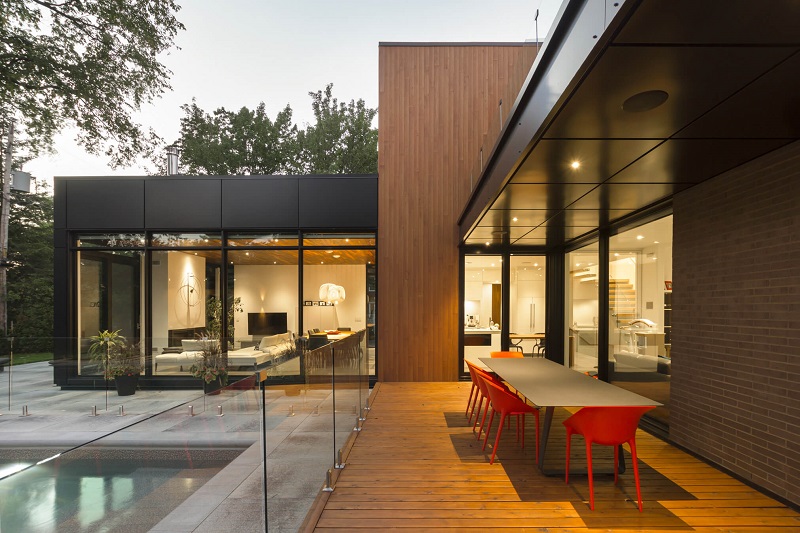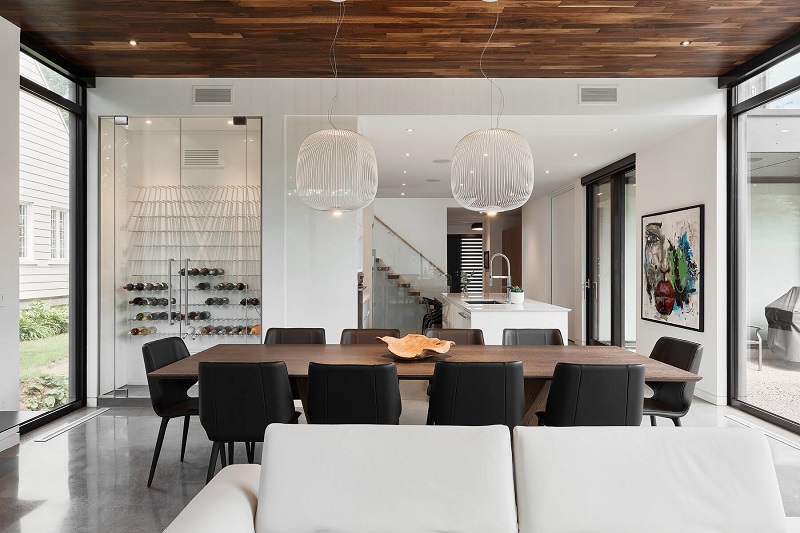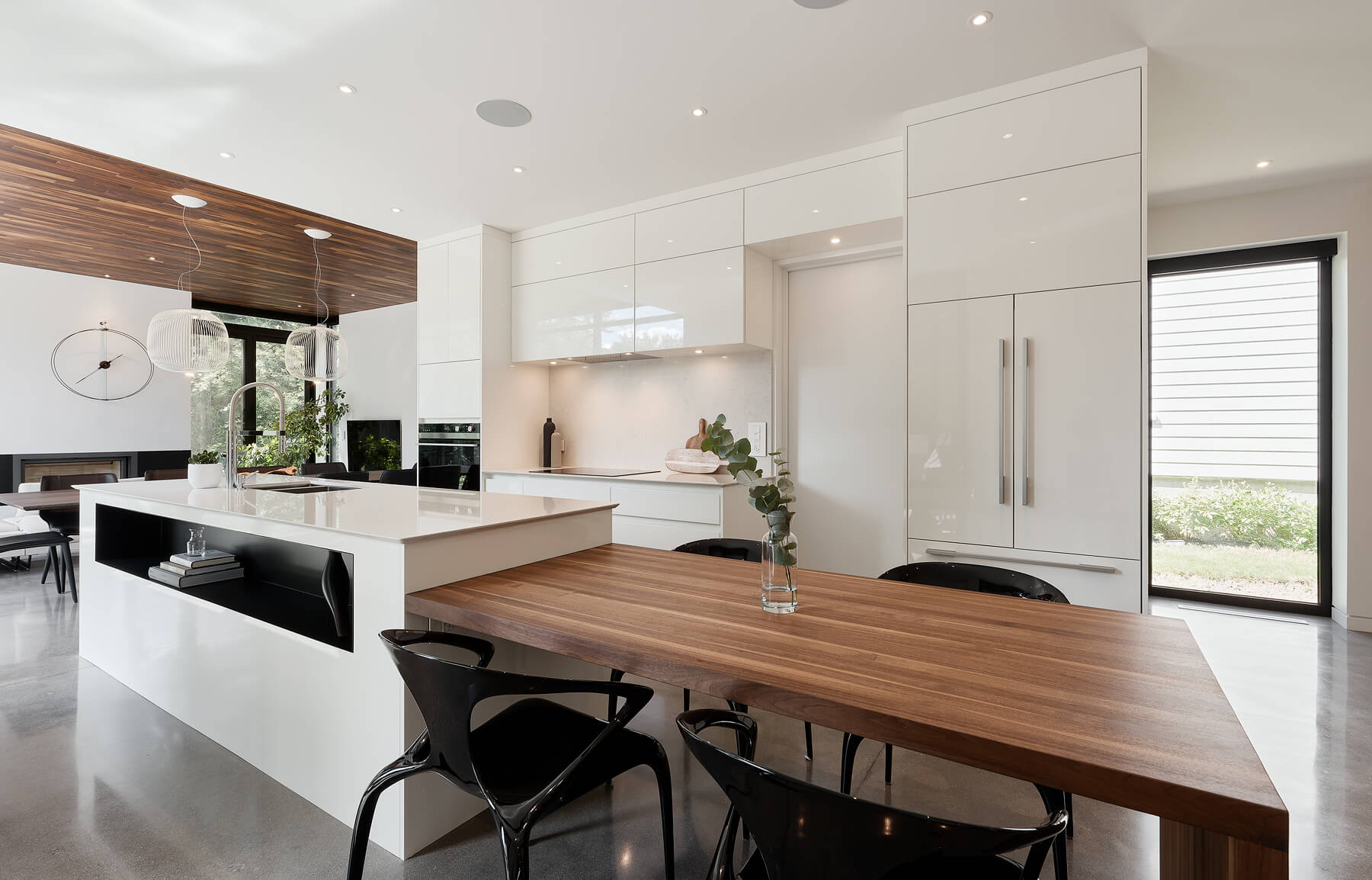 Architect firm: Étienne Bernier
Located in: Les Éboulements
Construction year: 2013
Photo credit: Charles Ohara
When we live in such a beautiful environment, we need windows to admire it! This is the guiding principle that was followed in designing this bright and airy home.
6. Résidence Gaston-Miron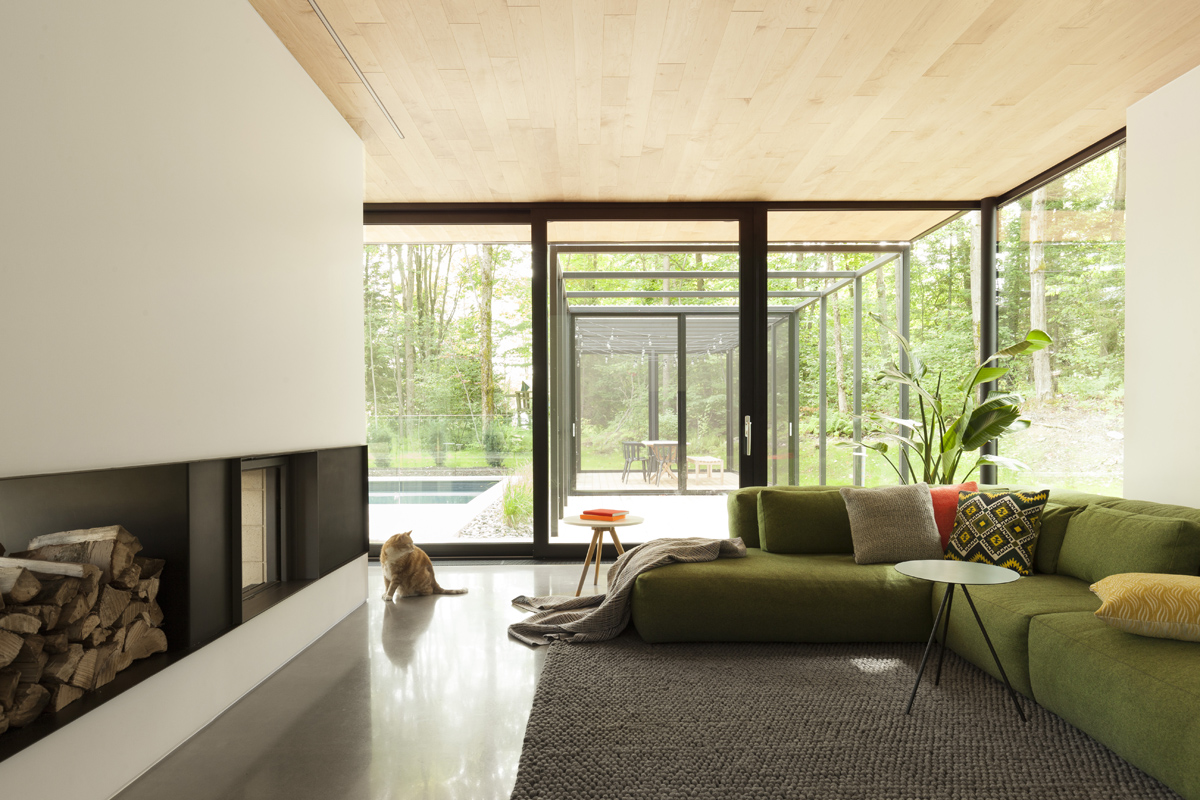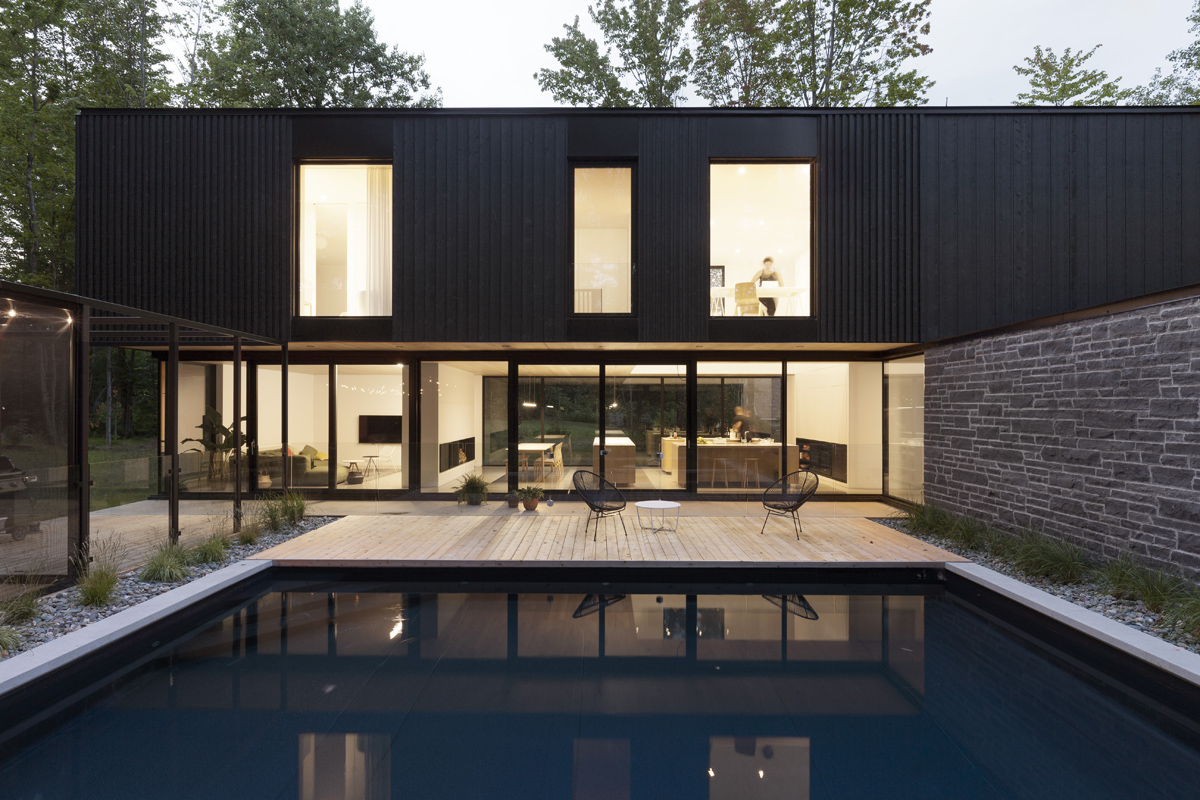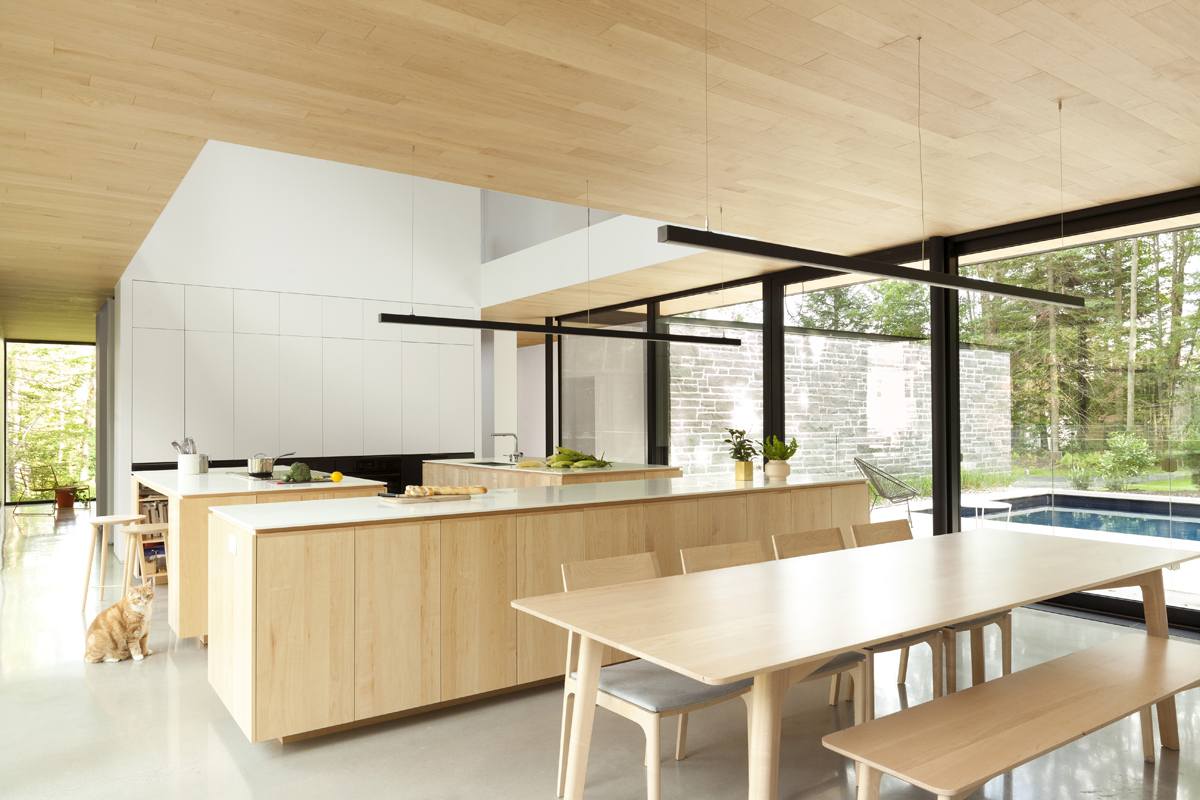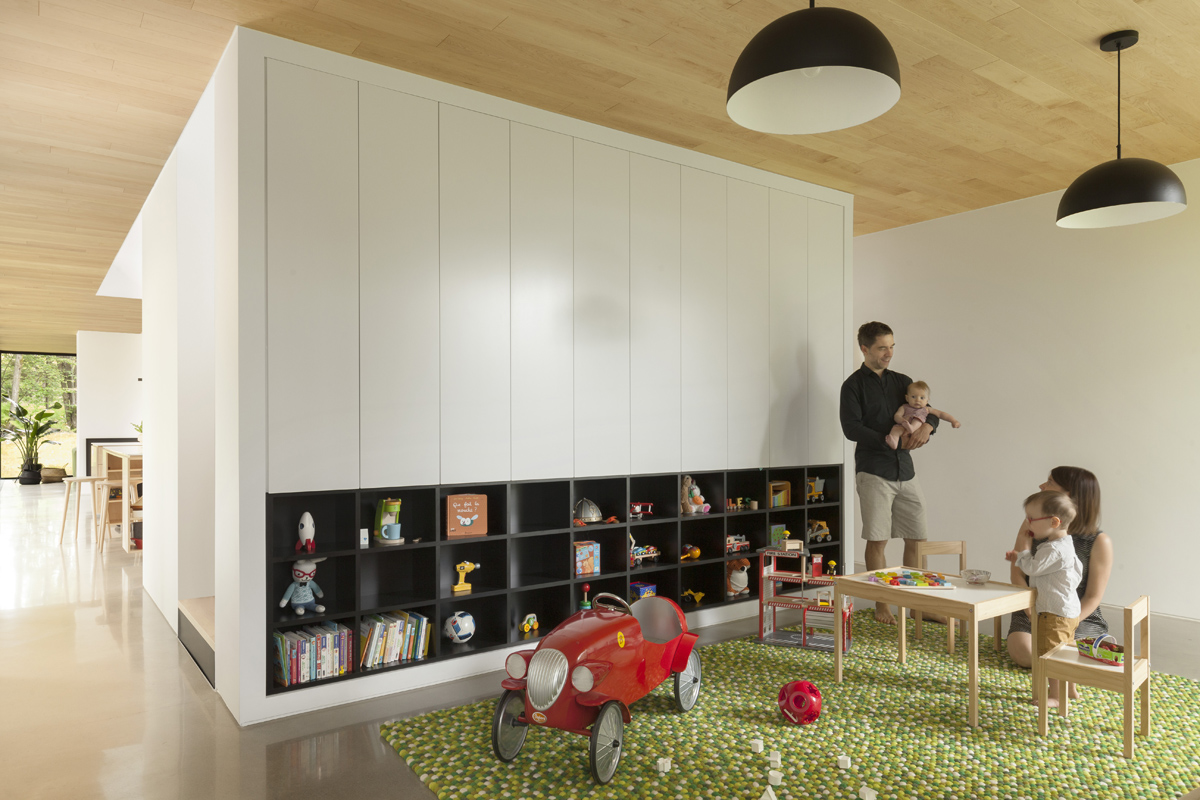 Architect firm: La Shed
Located in: Sherbrooke
Construction year: 2017
Photo credit: Maxime Brouillet
The smart integration of the storage systems is what caught our attention when first looking at the photos of this home. The light wood provides a lot of softness to this minimalist layout, which is well-rooted in its natural environment.
7. Pearl House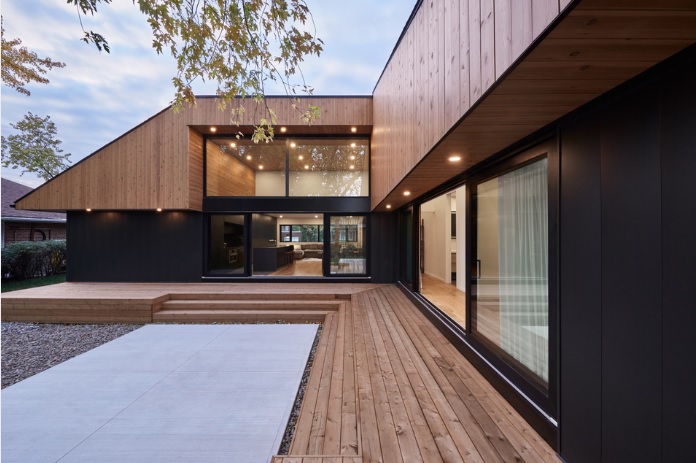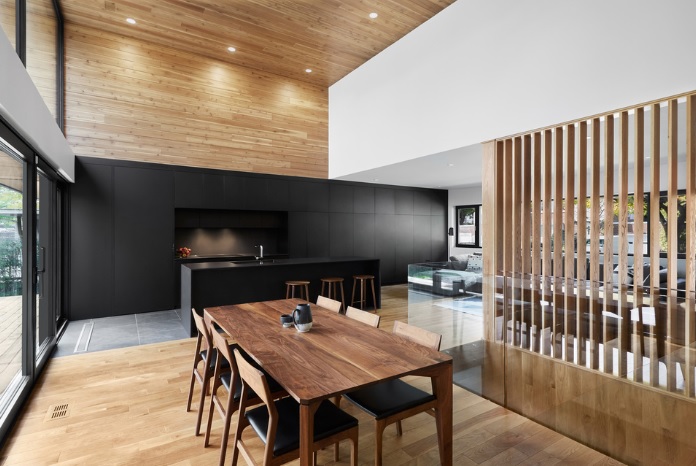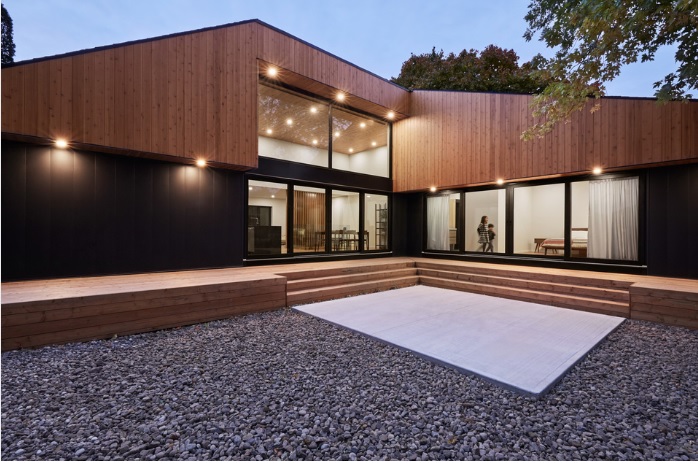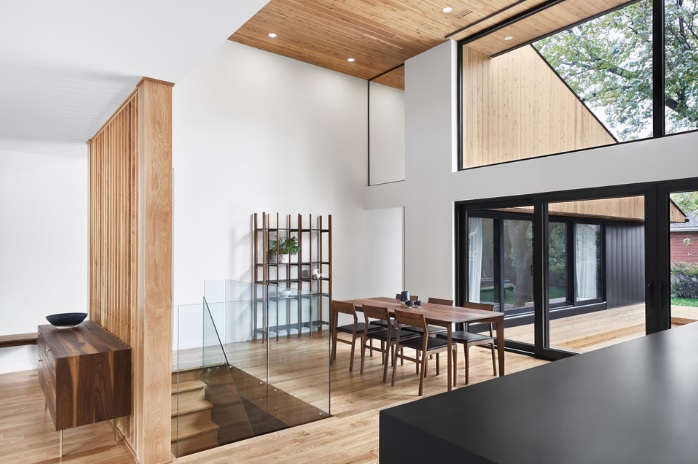 Architecture firm: MXMA
Located in: Ville Saint-Laurent
Construction year: 2018
Photo credit: Annie Fafard + Maxime Moreau
Most architects that are associated with the contemporary style are inspired by great master Frank Lloyd Wright but few can apply his principles with so much finesse, especially in an urban environment! This mostly means installations inspired by elements of nature and living materials. Here is an example of a home that is inspired by these principles, located in a residential neighbourhood of a big city.
8. Home in the Laurentians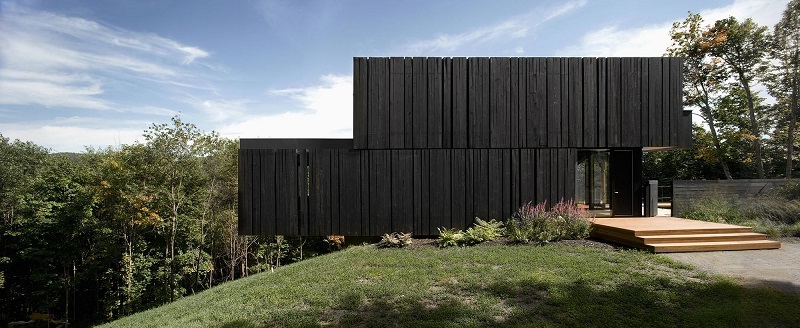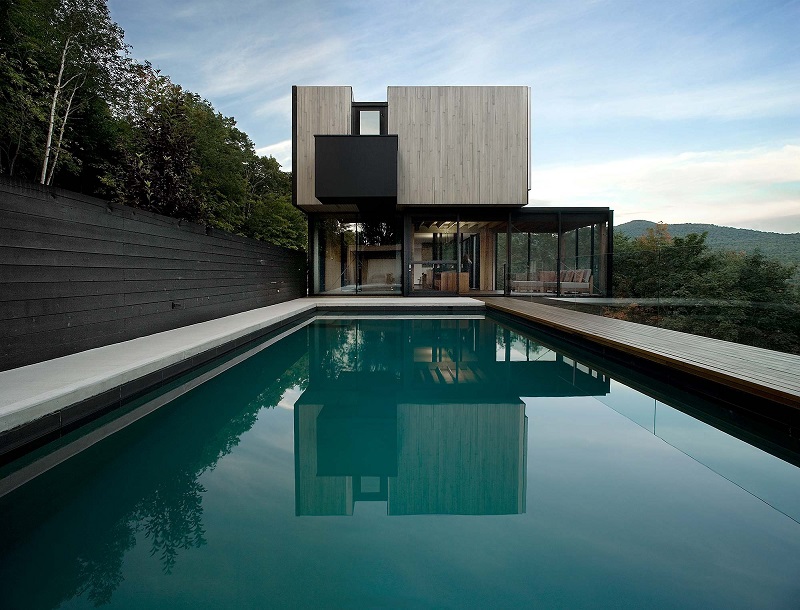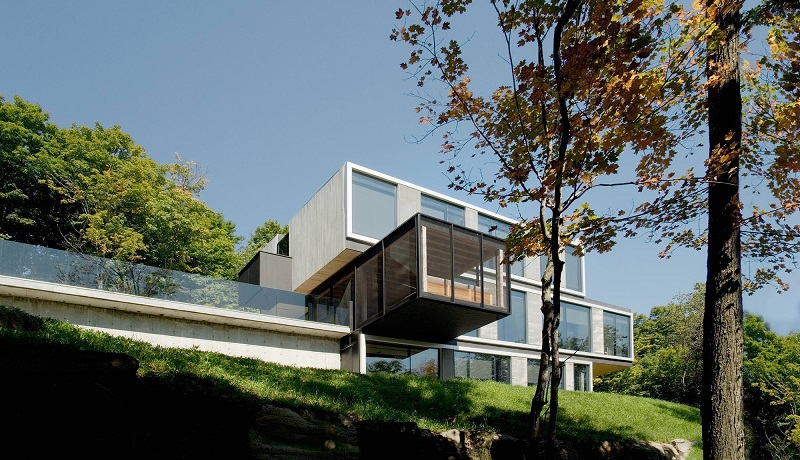 Architect firm: Saucier Perrotte
Located in: Mont Tremblant
Construction year: 2007
Photo credit: Gilles Saucier + Marc Cramer
Here is another example where the volumes of the building have been designed to blend in with the natural environment that surrounds it. We also find reminders to natural materials such as stone, as well as shades of gray, brown and green that are wisely integrated within the structure and interior design.
9. The Canopy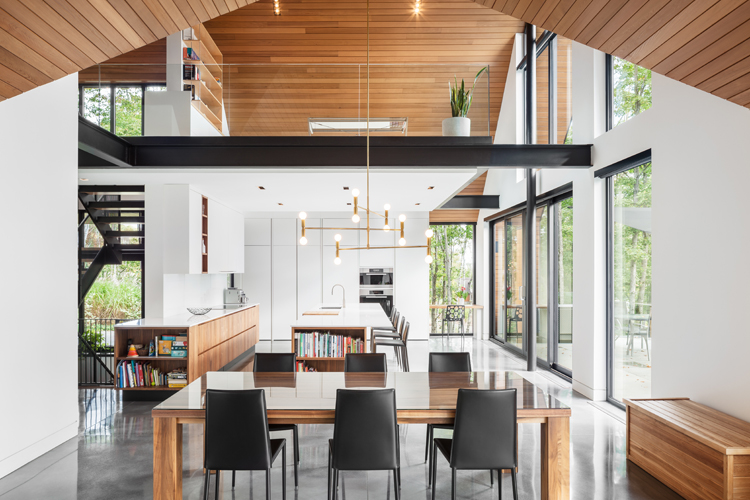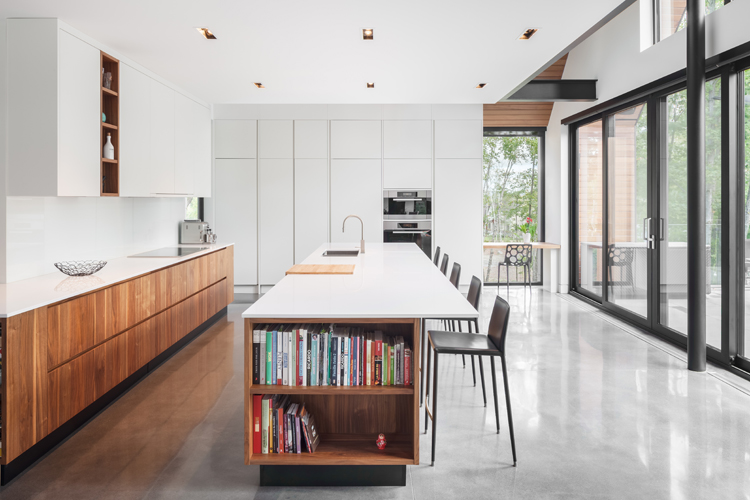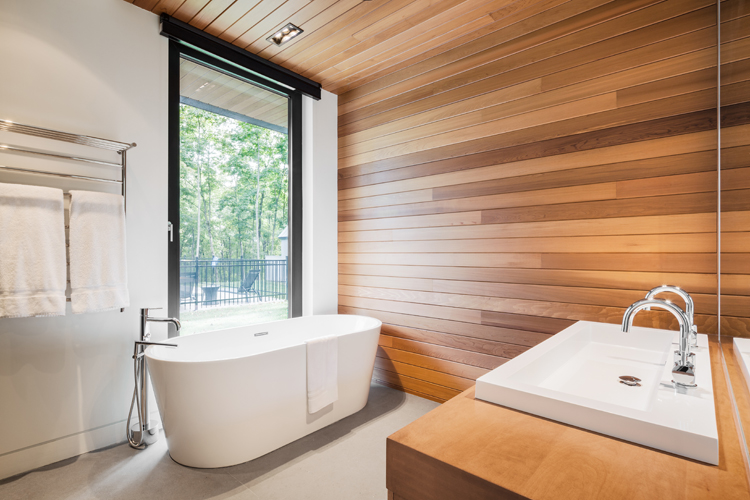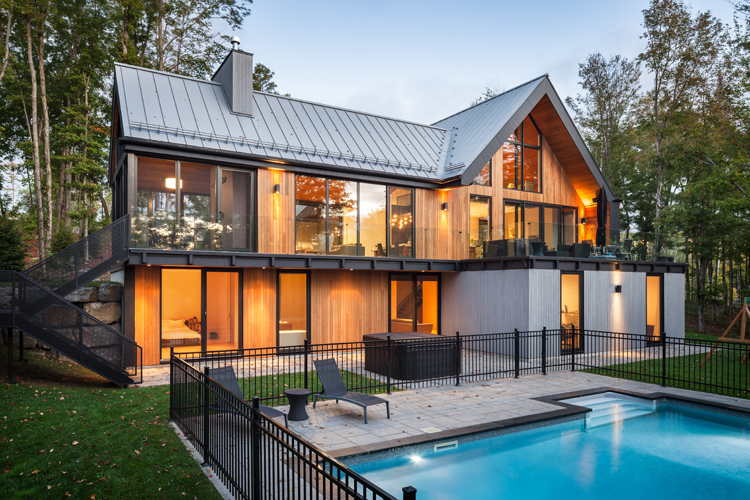 Architecture firm: Thellend Fortin
Located in: Saint-Sauveur
Construction year: 2013-2016
Photo credit: Charles Lanteigne
The cathedral ceiling and the shape of the property remind us of old homes built in the Quebec countryside but the indoor design and decor adopt a more modern style. We especially like the concrete, the storage inside the walls, the wood surface and the big windows.
10. The home of sculptor Jacek Jarnuszkiewicz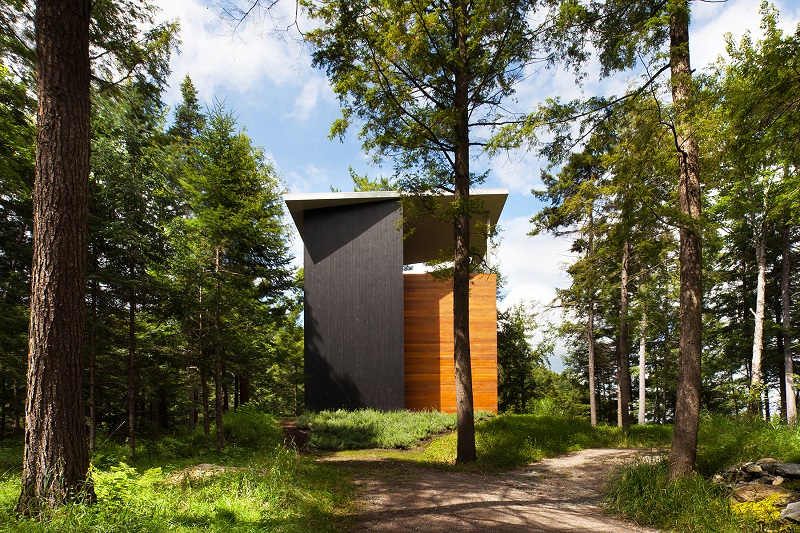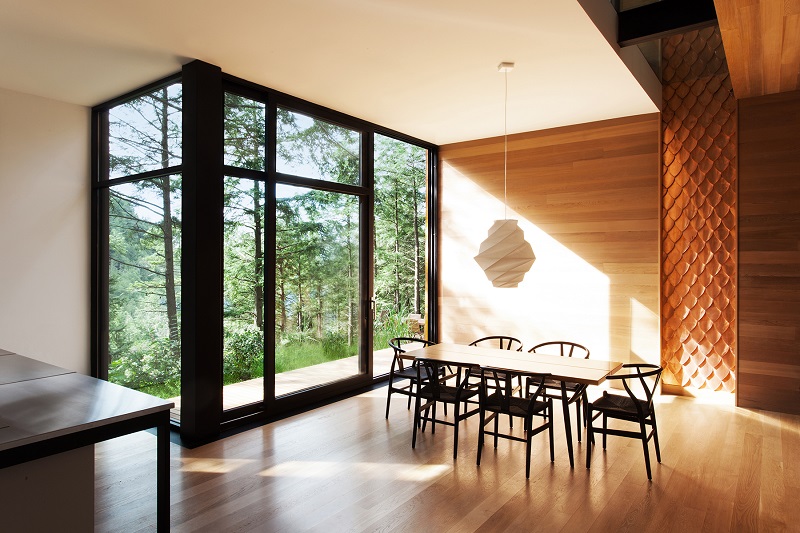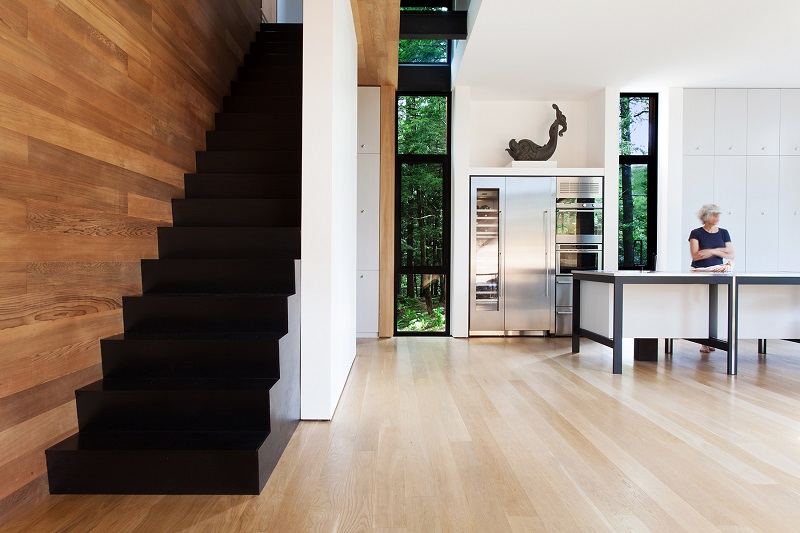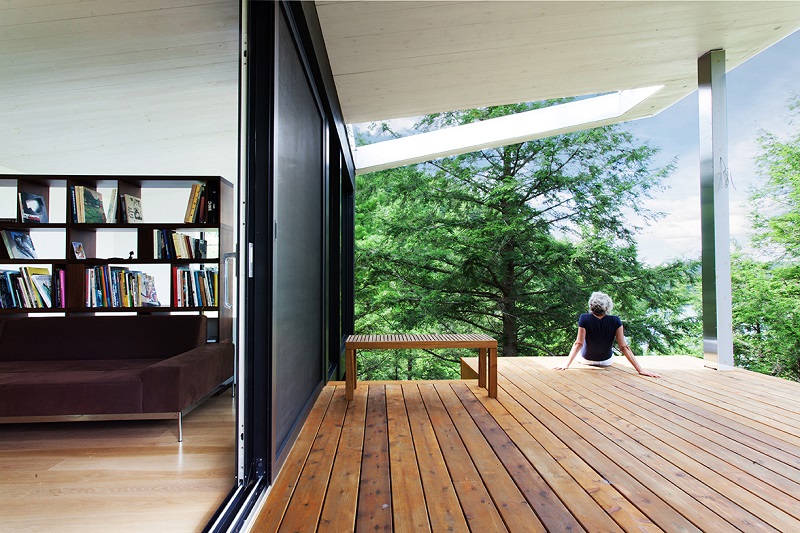 Architecture firm: YH2 architecture
Located in: Bolton-Est
Construction year: 2014
Photo credit: Francis Pelletier, Loukas Yiacouvakis and Jacek Jarnuszkiewicz
Astute observers will recognize the name Jarnuskiewicz, as this sculptor has produced many works of art, several of which are installed in public spaces in Montreal. Some of the most recognizable pieces include the one that is located at the Atwater Market or the work placed in front of the ITHQ. We are therefore not surprised to find out that the home where this great artist lives is very creative, welcoming and unique due to its layout!
Are you looking to buy a home?
XpertSource.com can help you in your efforts to find a real estate broker. By telling us about your project, we will refer you to top-rated experts, free of charge! Simply fill out the form (it only takes 2 minutes) and you will be put in contact with the right experts.
Dial 1 833 203-7768 to speak with one of our customer service representatives
---
---
Find the professional you need
Find your real estate professional by filling out the short form