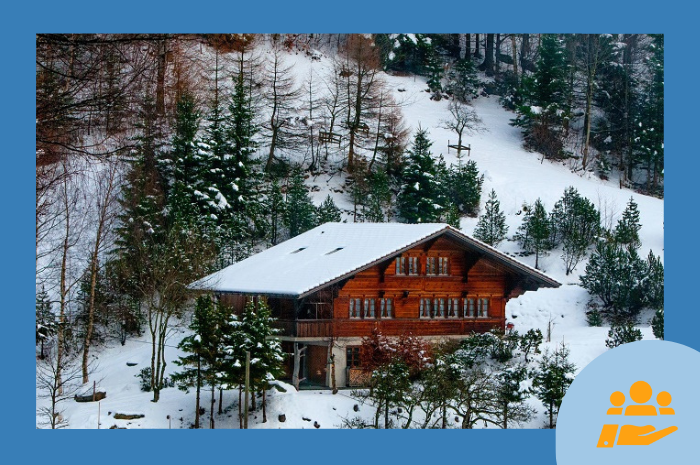 10 most beautiful cottages and vacation homes in Quebec
We are continuing our series of articles about the most incredible homes in Quebec by presenting 10 cottages and vacation homes that make us want to look for our own beautiful holiday home. The cottages we have selected were designed by architects who are creative and mindful about the environment in which they are building structures and who also put some thought into the comfort of the occupants.
After the most beautiful contemporary homes, here is a list of 10 cottages and vacation homes that architecture and real estate lovers will enjoy!
1) La Binocle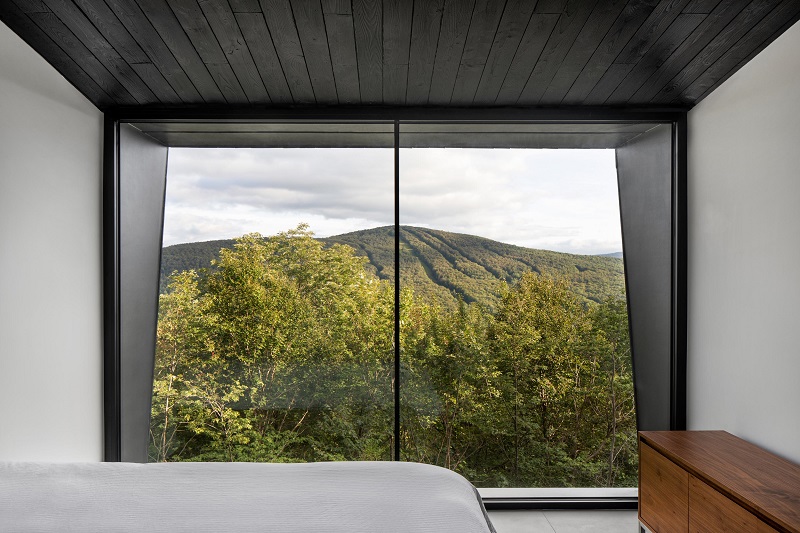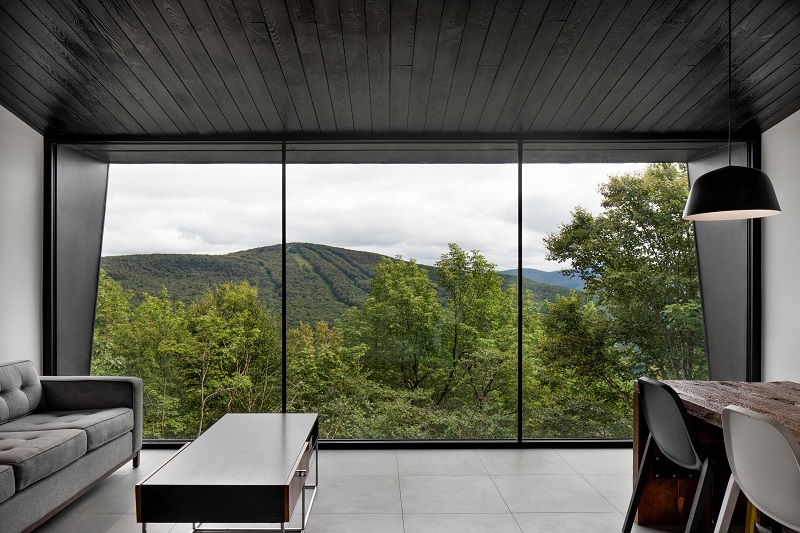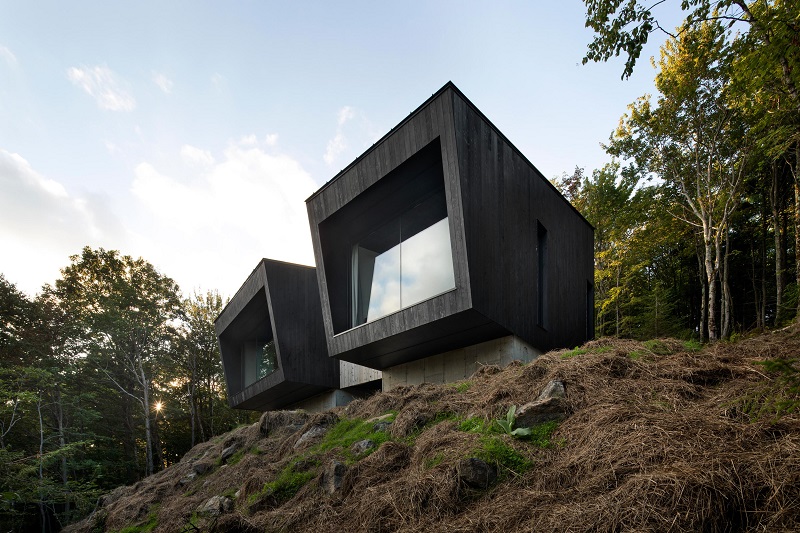 Architecture firm: Nature Humaine
Located in: Eastern townships
Built in: 2018
Photo credit: Adrien Williams
For those who are looking for a peaceful haven that is designed to be in harmony with nature, here is a cottage that inspires calm and contemplation. Full height windows offer a breathtaking view of the surrounding hills and mountains. In both summer and winter, this is a perfect place to take a break over a few days or even months!
2) La Maison Haute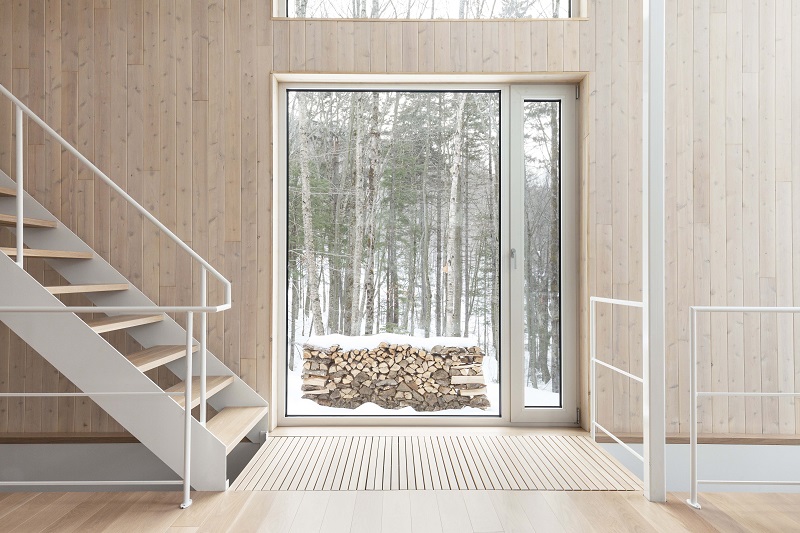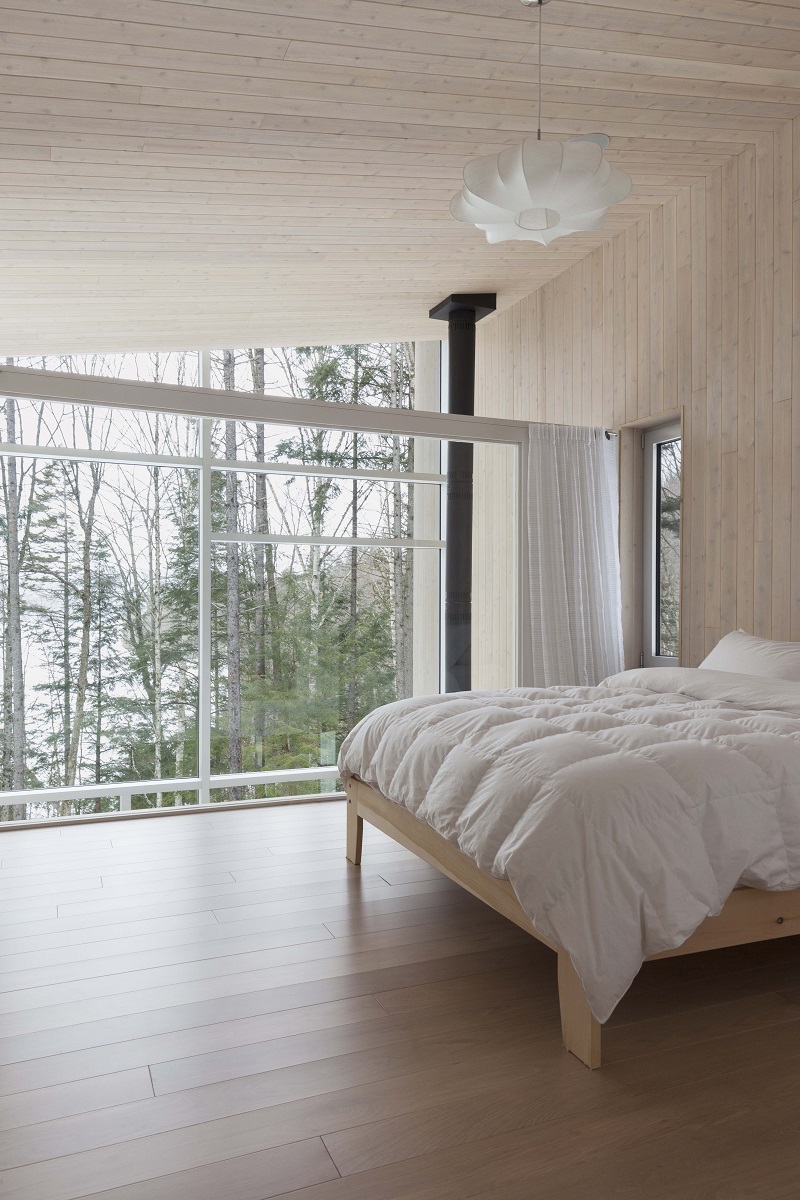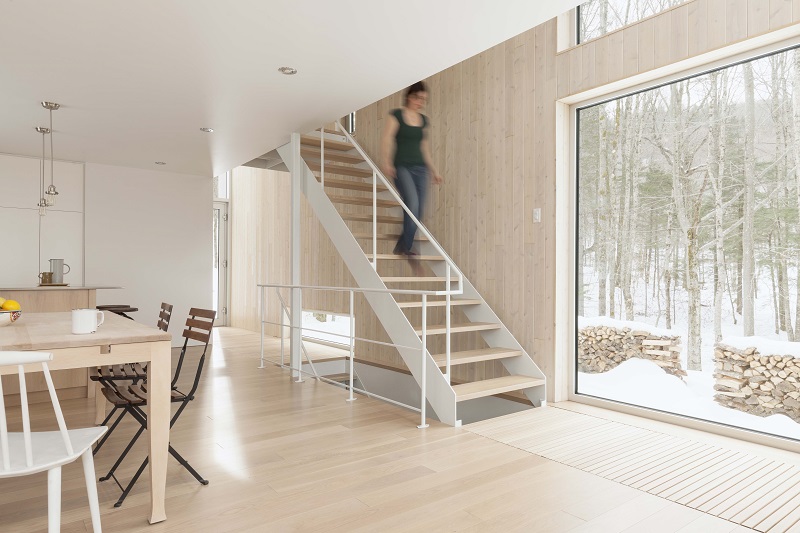 Architecture firm: Pierre Thibault
Located in: Lac Clair
Built in: 2016
Photo credit: Pierre Thibault
Rustic style is generally associated with warm colours and a busy decor. However, this does not mean that an interior design that revolves around the elements of nature cannot be full of light and finesse! Here is an example of a zen-inspired vacation home that pays tribute to nature by incorporating the most beautiful materials that come from the outdoors while maintaining a refined and minimalist look.
3) Chalet Forestier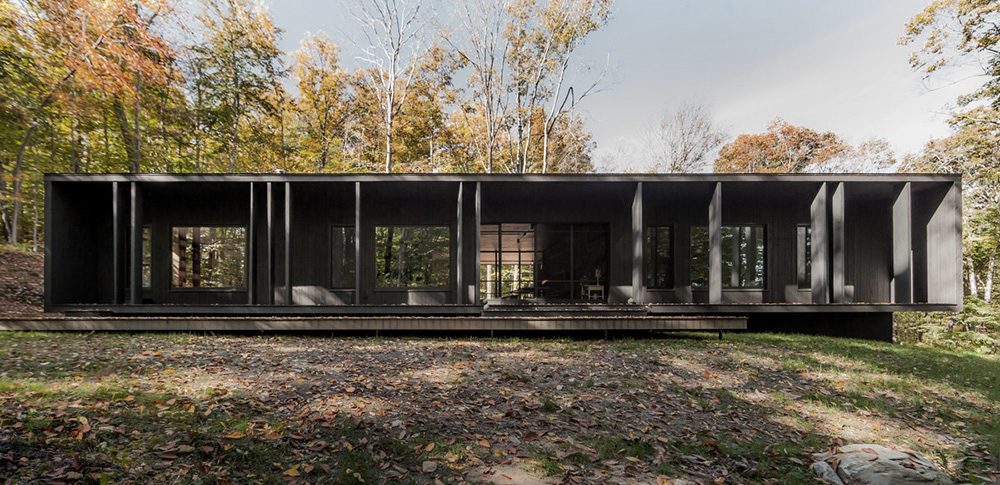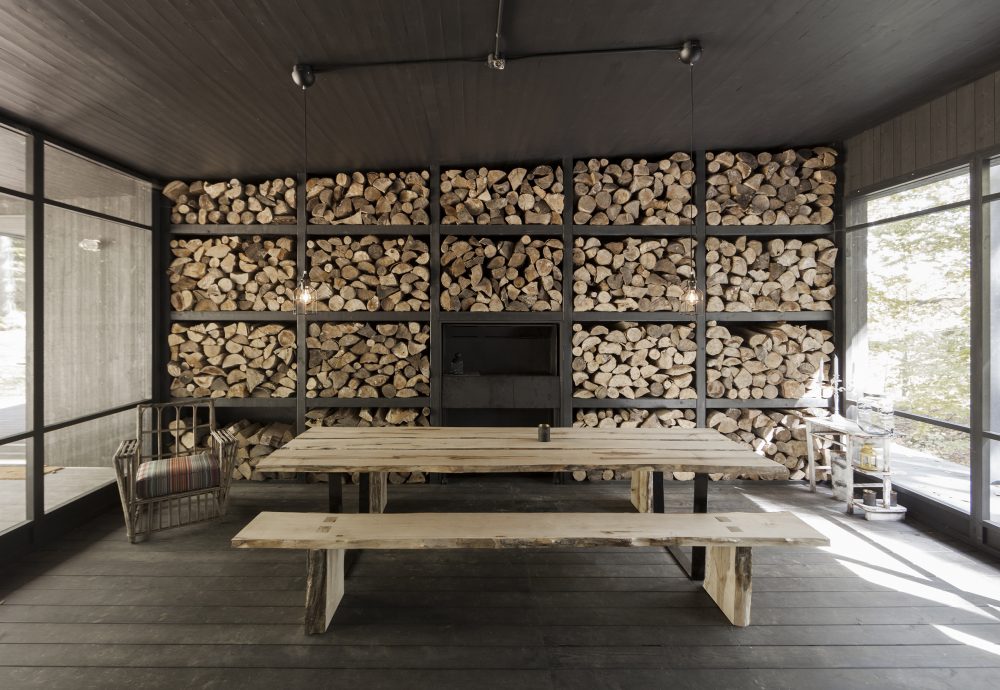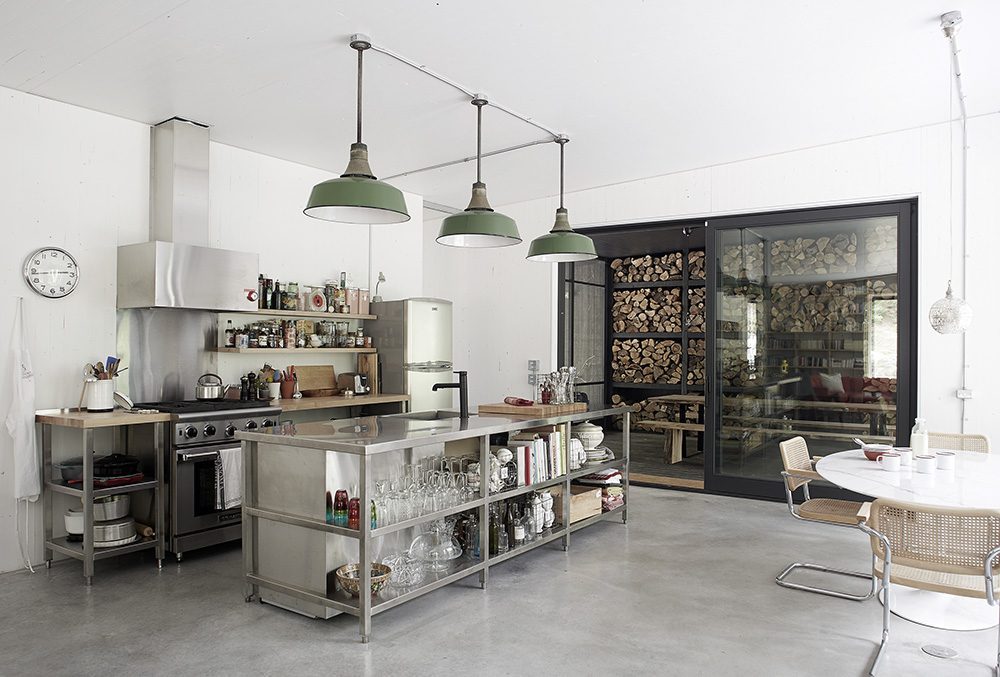 Architecture firm: Atelier Barda
Located in: Frelighsburg
Built in: 2013
Photo credit: Frédéric Bouchard, Yves Lefebvre, Kevin Botchar
Here is another example of a cottage where the layout is developed around large windows. After all, one of the main goals of spending time in a vacation home is to soak up the beauty of nature. Therefore, we want to benefit from a good amount of natural light and a beautiful view of the landscape. This cottage is more eclectic in its layout than the others presented above, and we know that the decor style and layout will appeal to many people. There is something of an "artist loft" element in the decor of this secondary home, which gives it a very pleasant atmosphere marked by creativity and playfulness.
4) Grand-pic chalet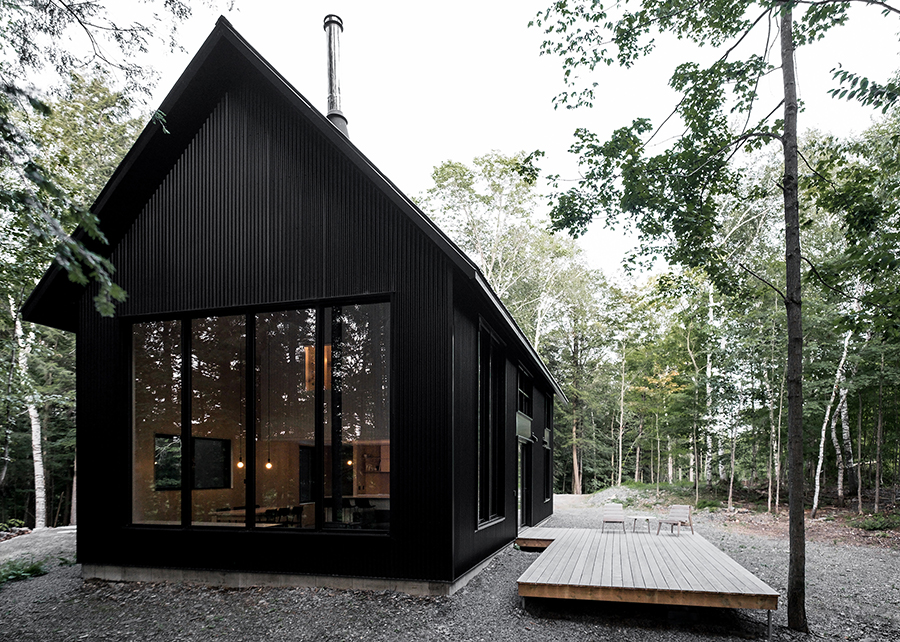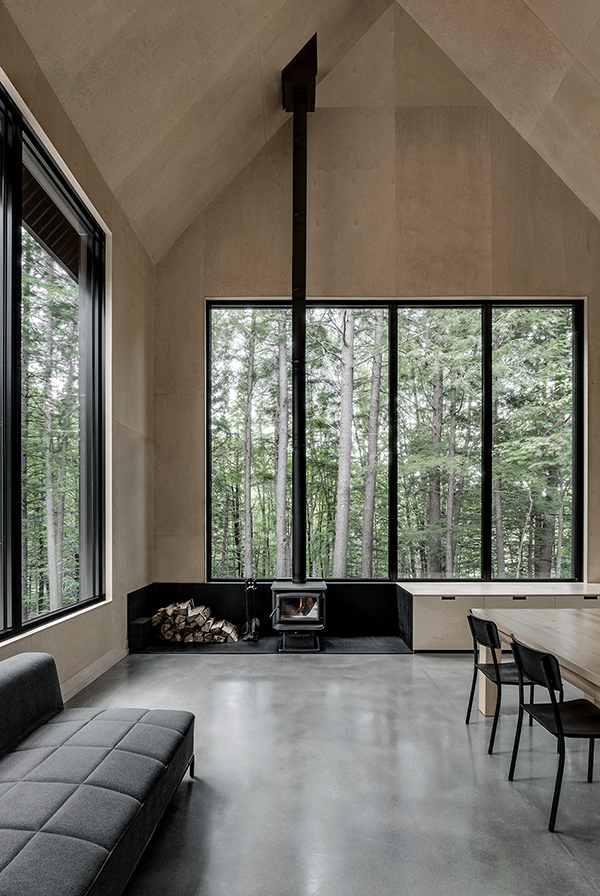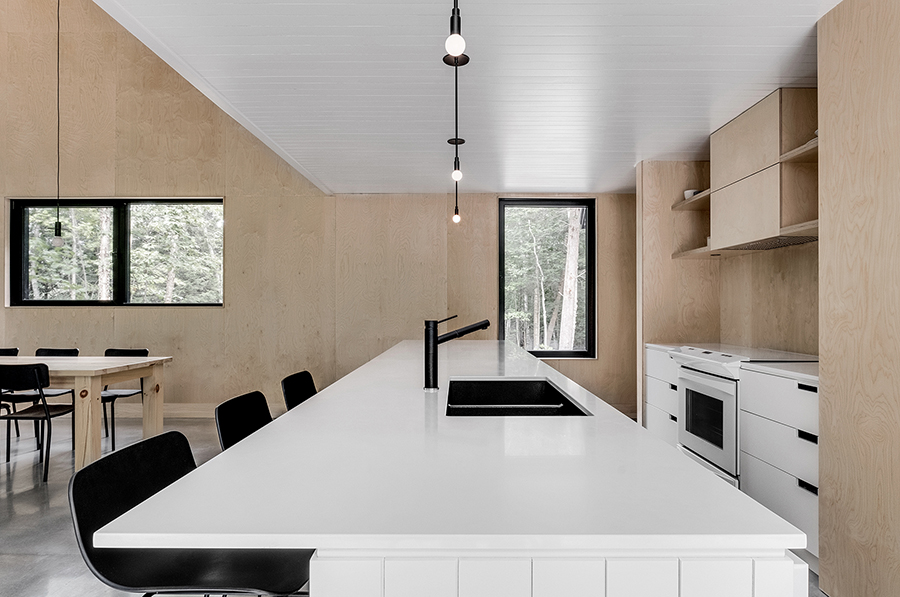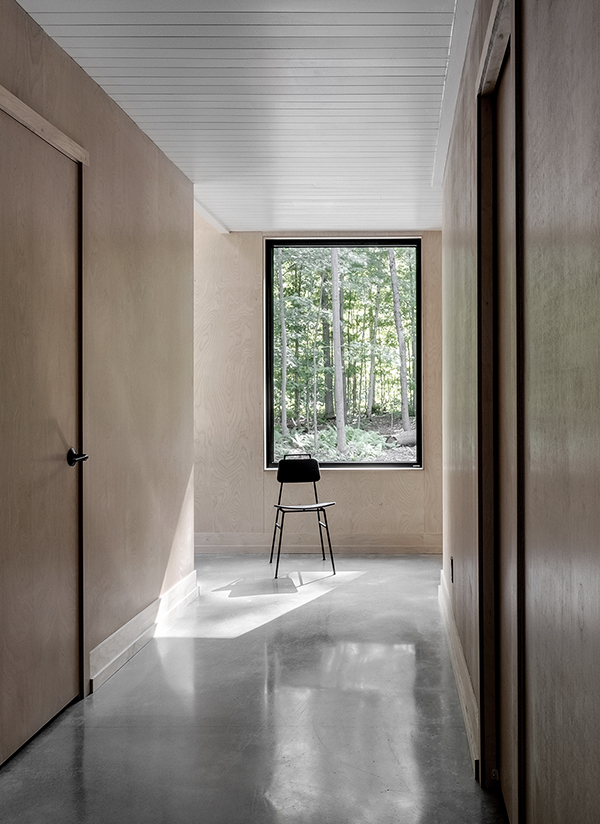 Architecture firm: Appareil Architecture
Located in: Austin
Built in: 2017
Photo credit: Félix Michaud
We're back to a more refined and contemporary type of layout. The main architectural appeal of this residence is the cathedral ceiling which gives the central room an impression of airiness and alludes to the typical height of trees. The concrete floor has been finished with a soft and slightly shiny patina to provide a texture that pleases both the eyes and the feet. The decor is fairly "no-frills", leaving all the limelight to the landscape.
5) Quintin Laberge Home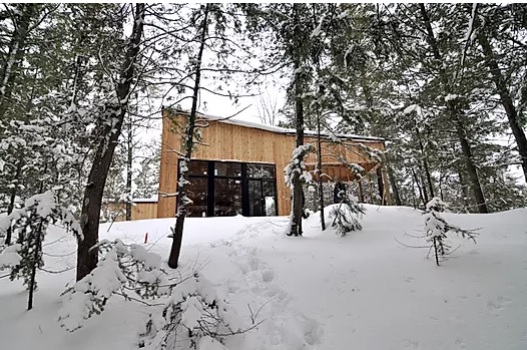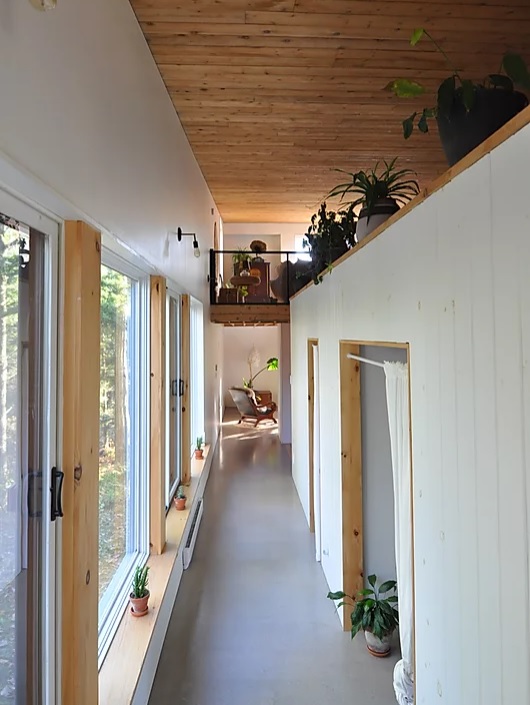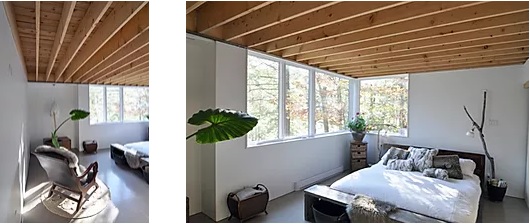 Architecture firm: BlouinOrzes
Located in: Canton d'Orford
Built in: 2016
Photo credit: BlouinOrzes
In this vacation home, the flora is the main focus both indoors and outdoors. The layout of the rooms lends itself to relaxation and leisure, offering beautiful hiding places for children aged 1 to 99 years old, with a nice open corridor where rooms are accessible through openings that are not hidden behind doors. The warm tinted wooden ceiling, present in several of the homes on this list, is particularly well integrated into this design.

6) Saint-Donat residence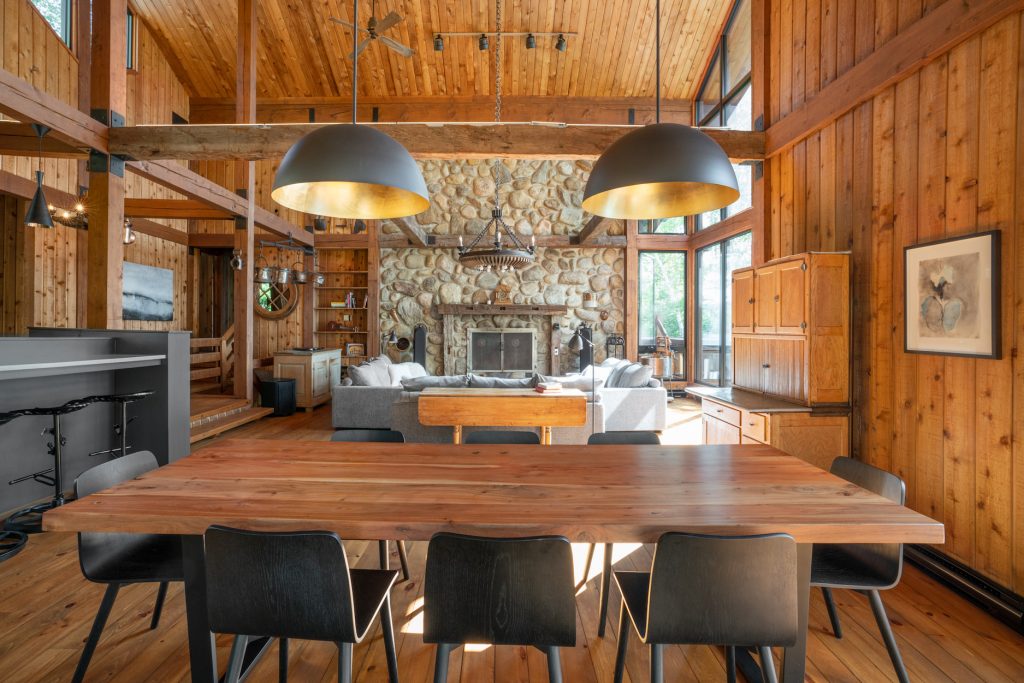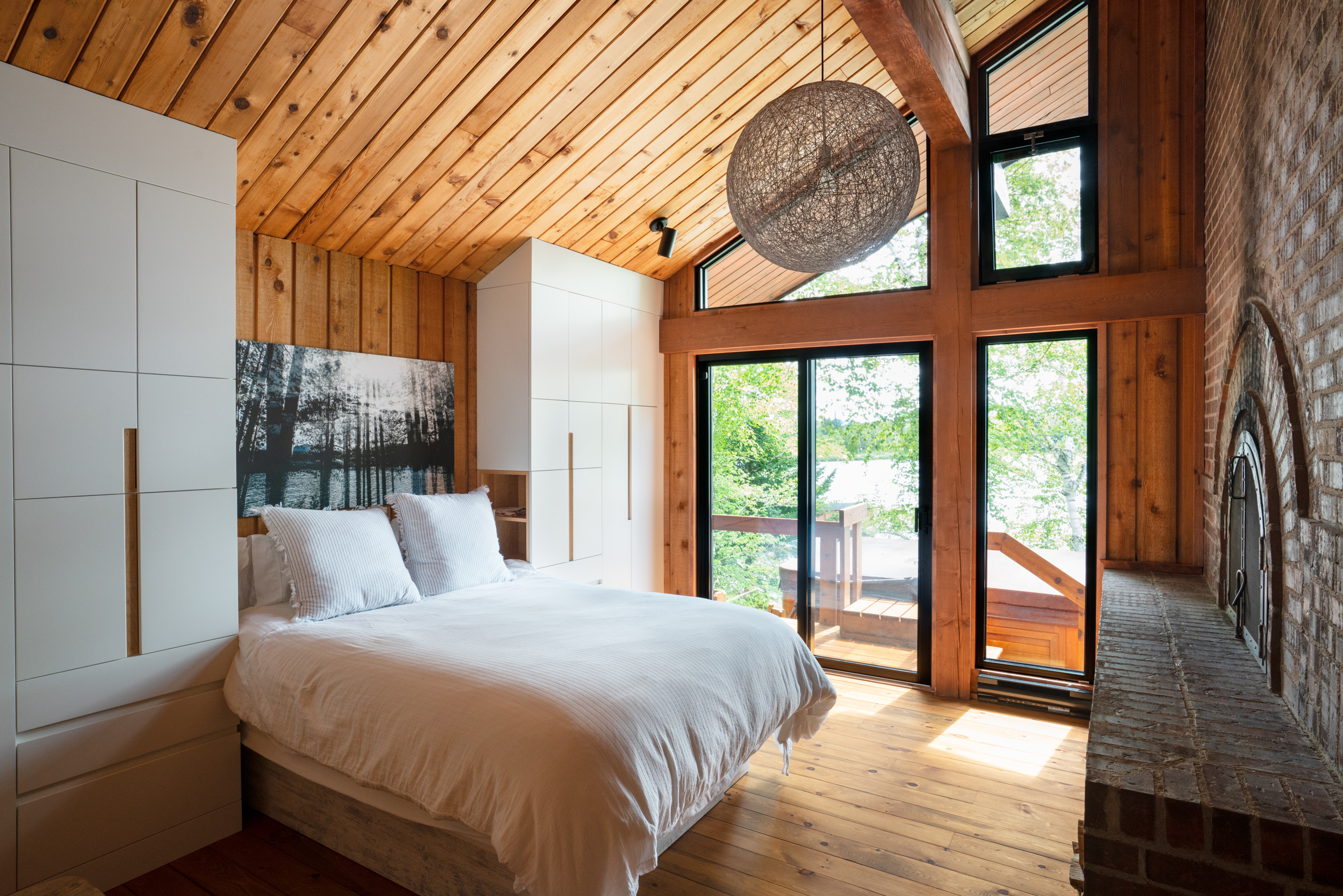 Architecture firm: CardinJulien
Located in: Saint-Donat
Built in: 2018
Photo credit: Olivier Blouin
The façade of this vacation home does not reveal anything about what is going on indoors. Indeed, although the exterior shell adopts a rather contemporary style, indoors, we find a decor that borrows many elements from a more traditional rustic style. It almost feels like you are in a log cabin and the call to meet around a fire at the end of the day becomes particularly enticing!

7) La Longue Vue residence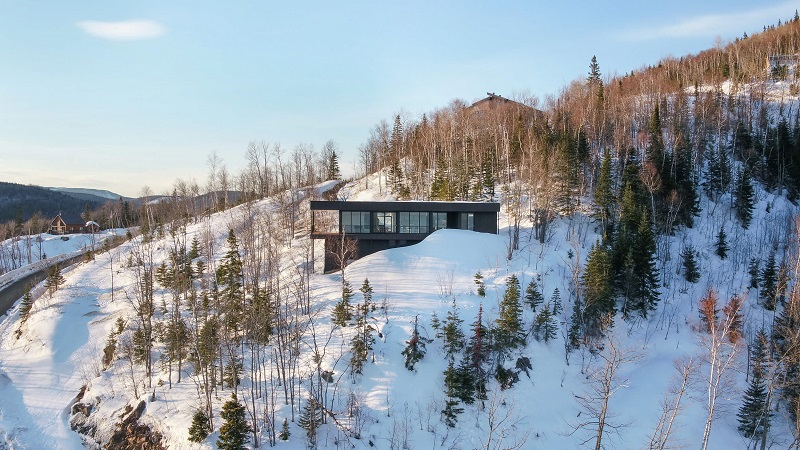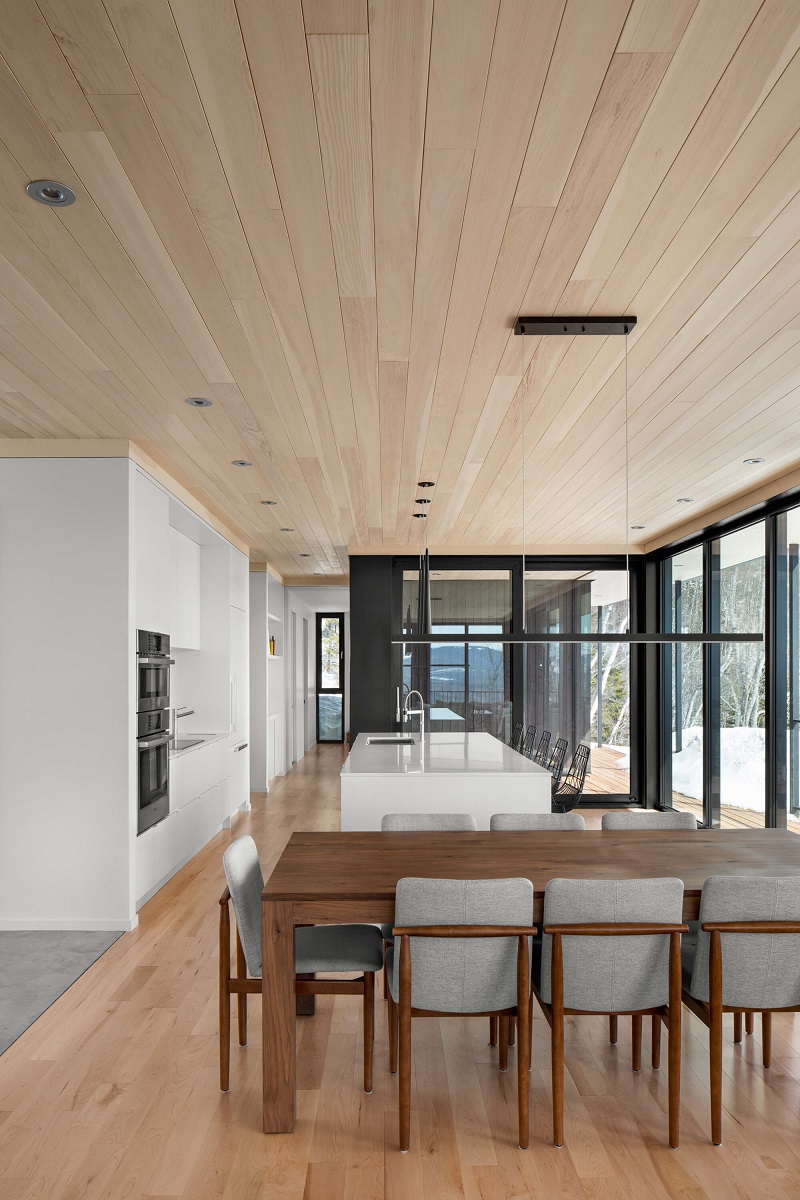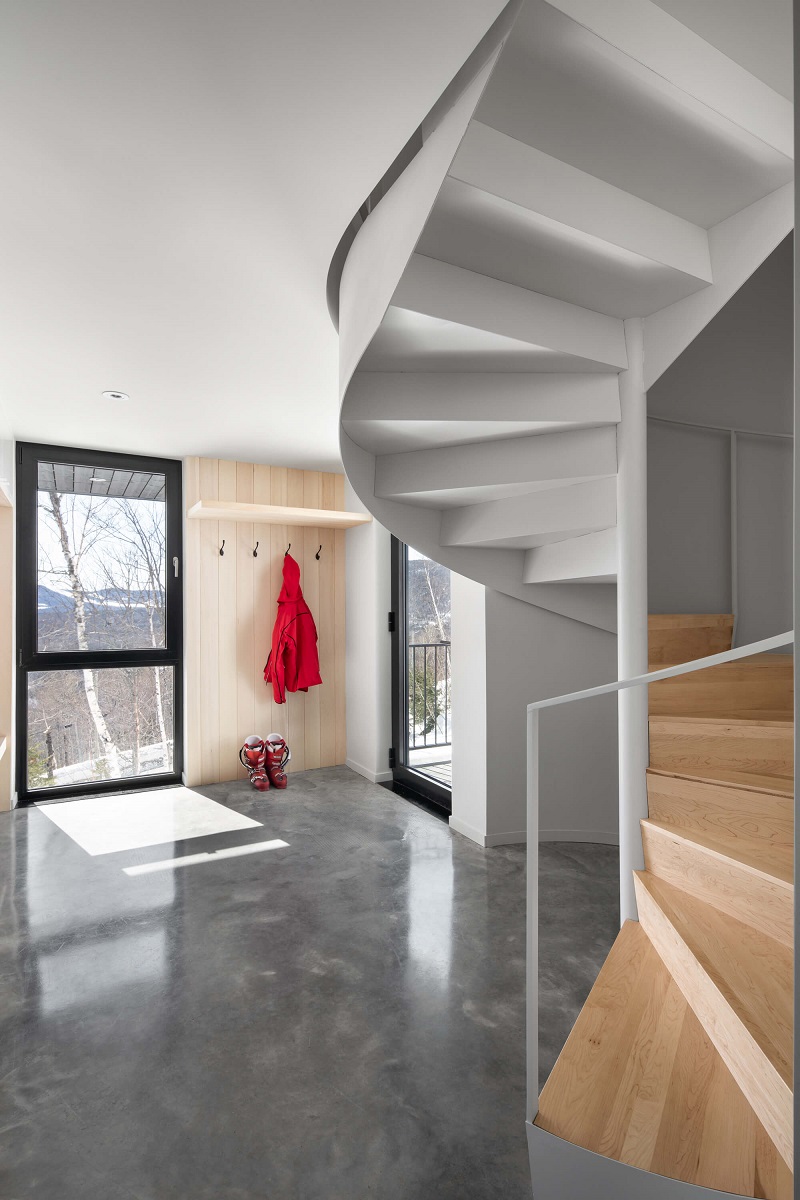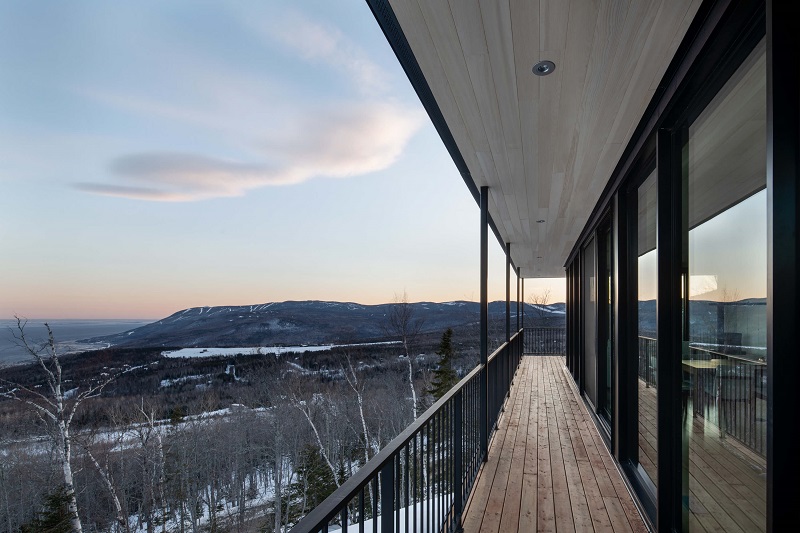 Architecture firm: Bourgeois Lechasseur
Located in: Charlevoix
Built in: 2018
Photo credit: Adrien Williams
Here is a vacation home that, in addition to being beautiful, is designed to be functional and practical for ski lovers! Located in one of the most popular regions of Quebec for winter sports enthusiasts, this cottage offers a beautiful view and contemporary furnishings without being too cold and unwelcoming. The building itself is somewhat camouflaged in the mountains, making the nature that surrounds it the true star of the show.
8) Beach cottage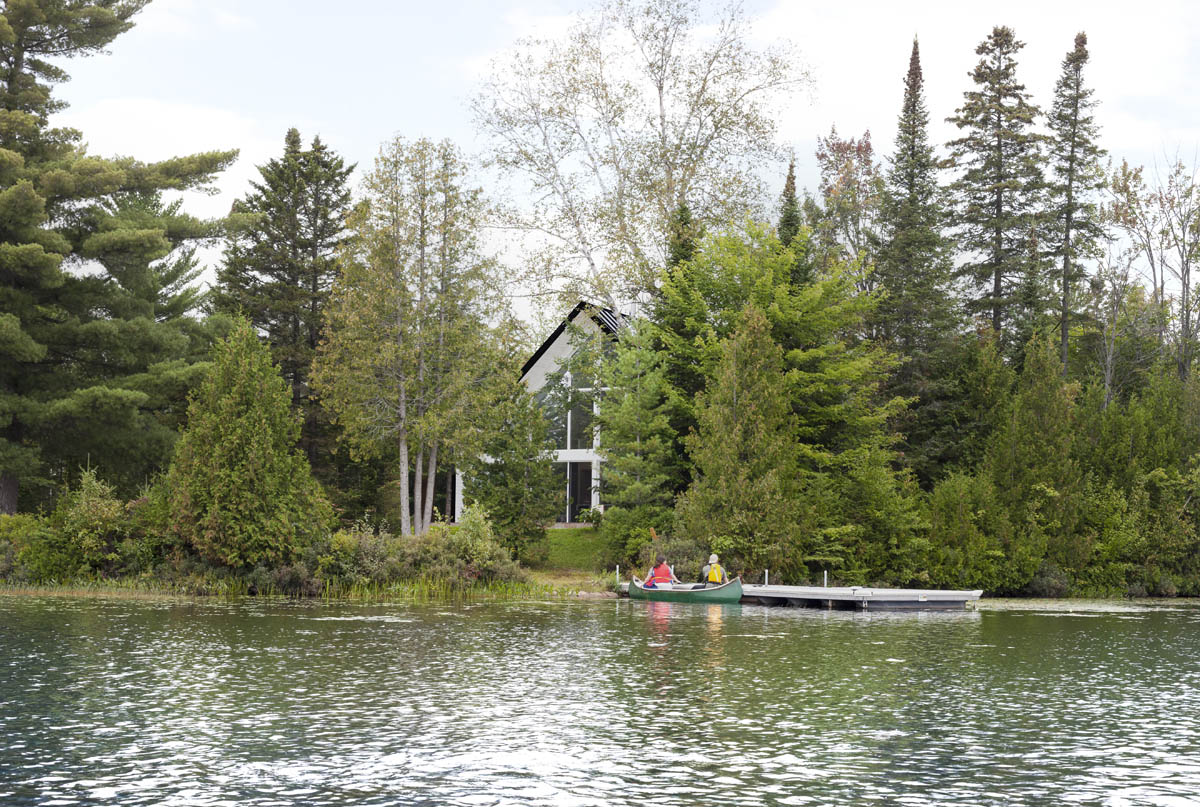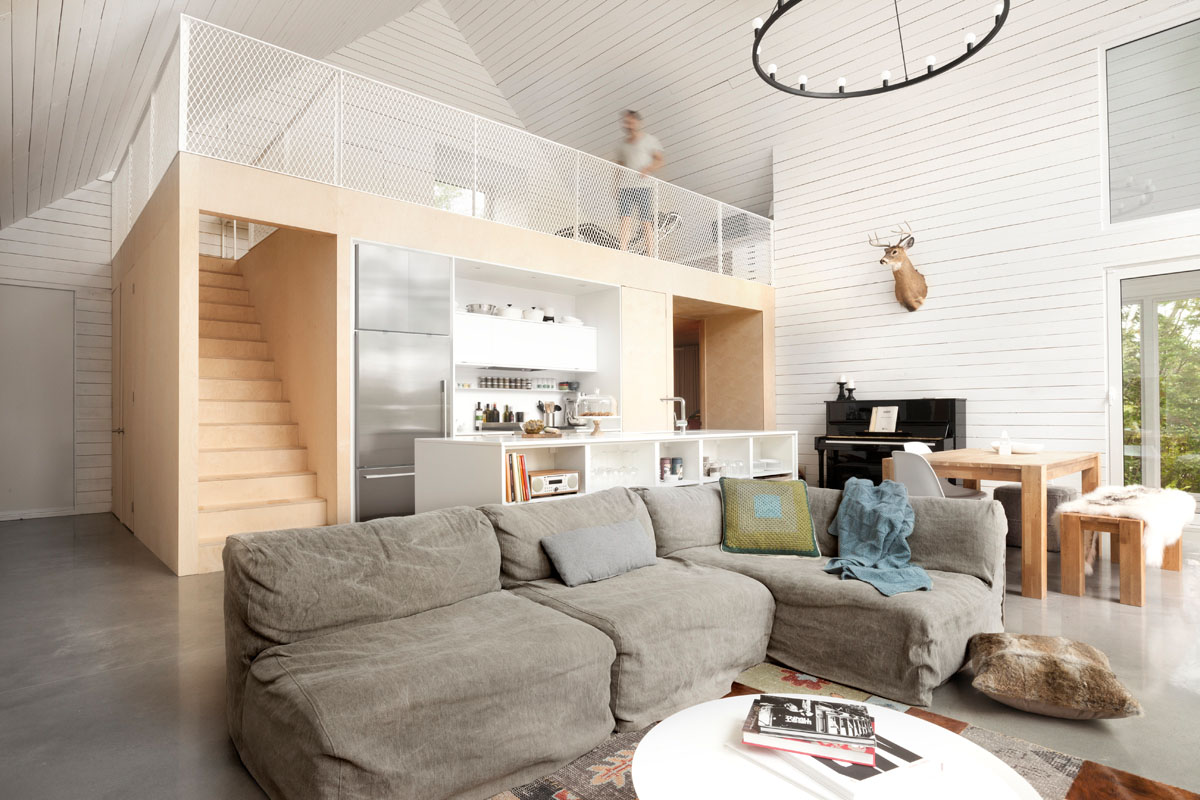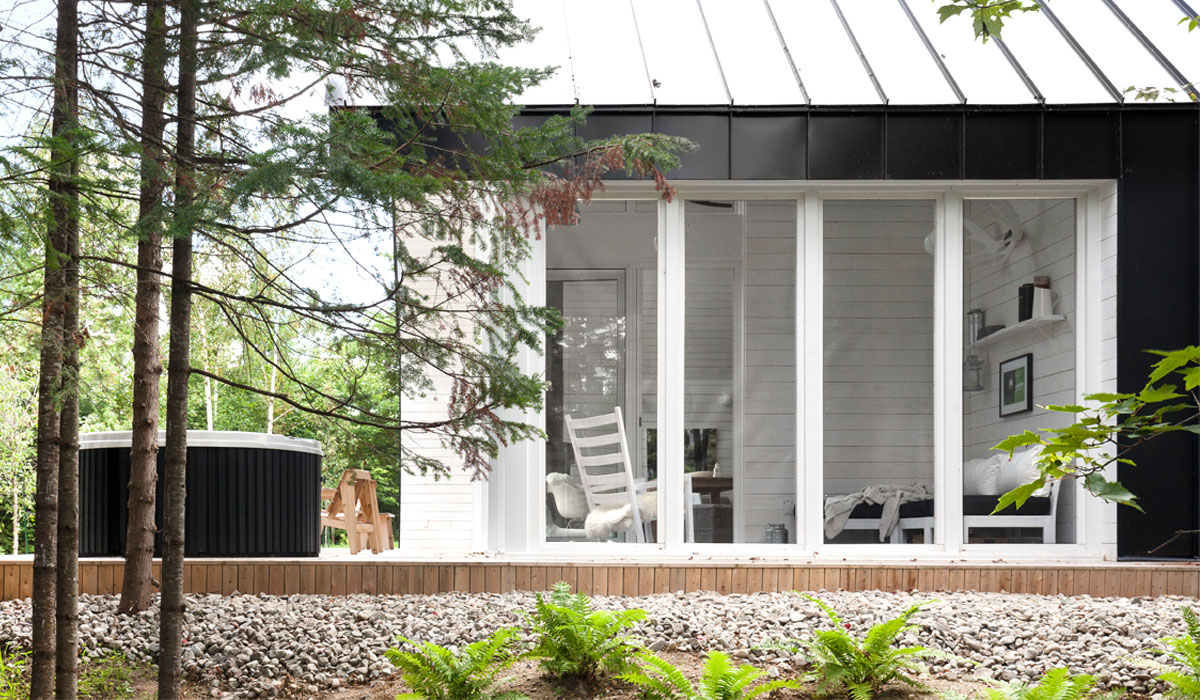 Architecture firm: La Shed
Located in: Lanaudière
Built in: 2015
Photo credit: Maxime Brouillet
When you have a cottage on the edge of a magnificent lake like this one, you don't want to miss an opportunity to admire it at any time of the day! From the moment you wake up to the time you go to sleep, including moments of relaxation and mealtimes, the layout of this lakehouse makes it so that the occupants do not miss a single opportunity for beautiful views. The main room is designed like an urban loft, with high ceilings that are exploited by adding a mezzanine where you'll find a bed.

9) Longhouse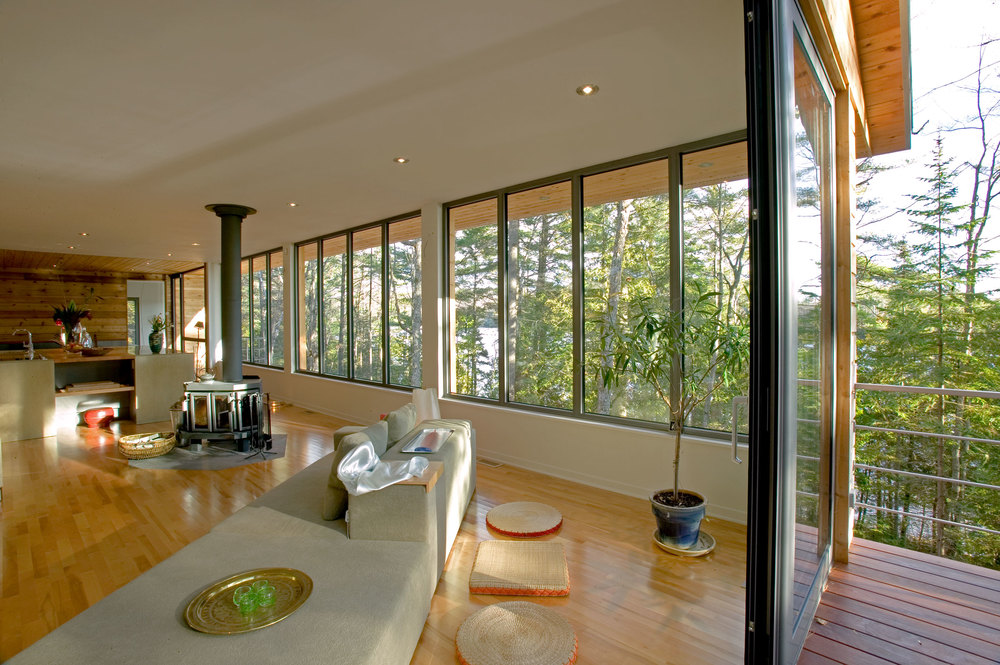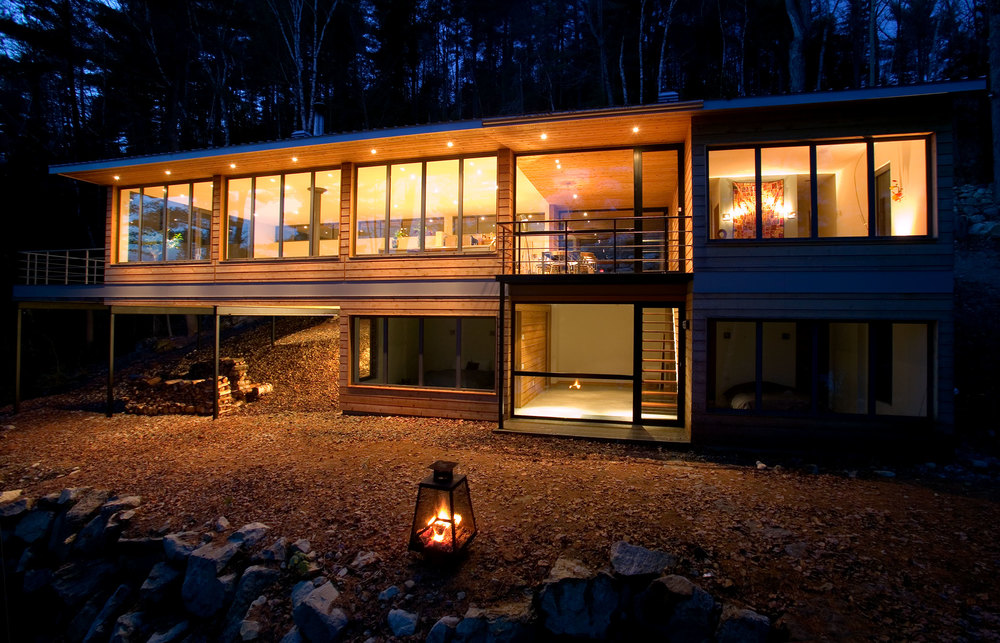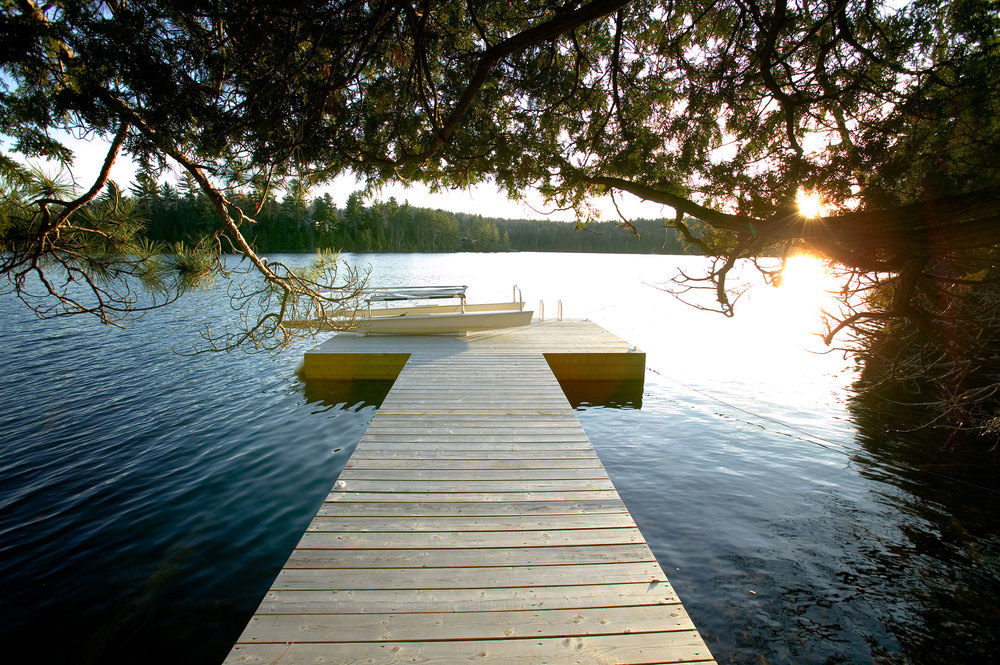 Architecture firm: Nathalie Dionne Architecture
Located in: Chertsey
Built in: 2006
Photo credit: Eric Piché
Who hasn't studied the concept of longhouses in history lessons? Inspired by architectural principles stemming from indigenous cultures, the longhouse is naturally warm and welcoming. This vacation home uses panoramic windows, an elegant combination of natural materials and subtle integrated lighting, therefore creating a space that is a true elegy to slow living!

10) The Chasse-Galerie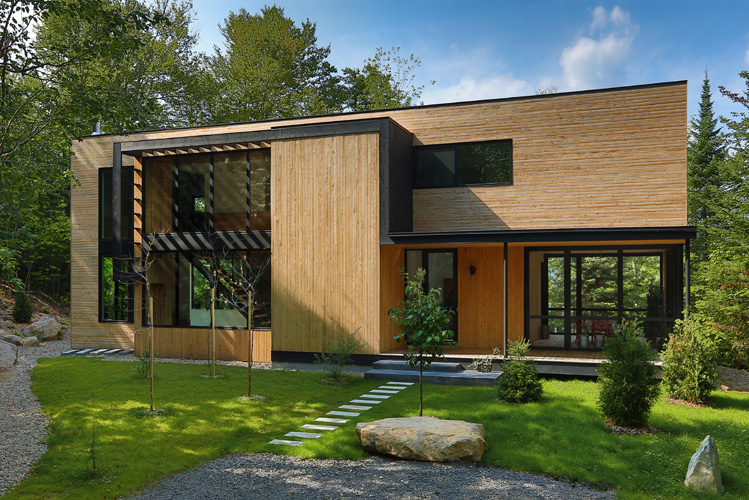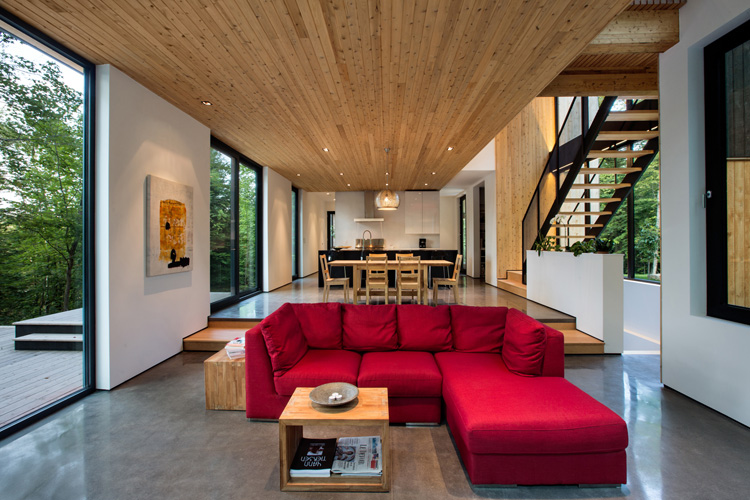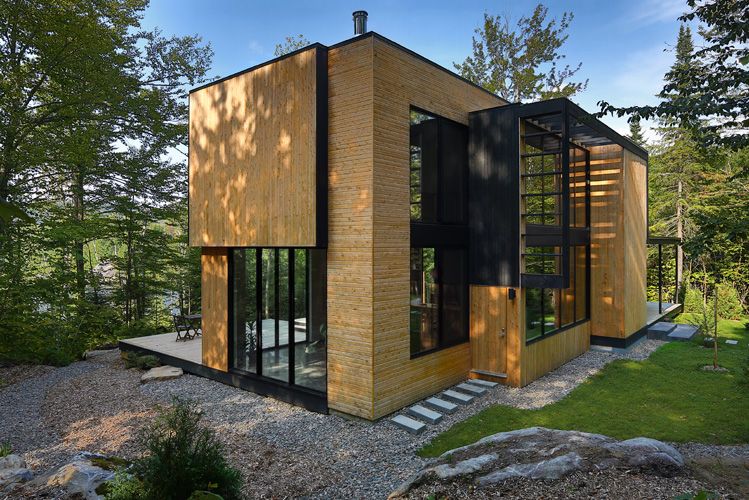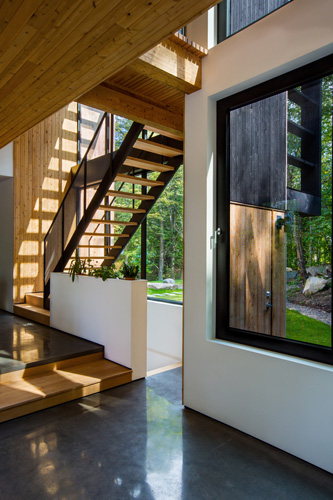 Architecture firm: ThellendFortin
Located in: St-Adolphe-d'Howard
Built in: 2011-2013
Photo credit: Olivier Samson Arcand
Who said that a cottage could not be elegant and sophisticated? Without adopting a style that is overly cold and pretentious, this residence has everything it takes to please lovers of design and architecture. The spaces are open while being adequately divided, allowing occupants to enjoy their privacy. As in all the other vacation homes presented on this list, the landscape is the center of attention and the entire layout of the residence is designed around it.
Buying a cottage or vacation home in Quebec
Have these magnificent cottages made you want to go ahead with your dream of buying a vacation home? We can help you with your next real estate transaction project! First, download the house buying guide (and the selling one of course!).
We will be there to put you in touch with several experts, including real estate brokers, notaries, mortgage brokers, inspectors and surveyors.
Also check out our blog for other articles about real estate in Quebec.
---
---
Find the professional you need
Find your real estate professional by filling out the short form