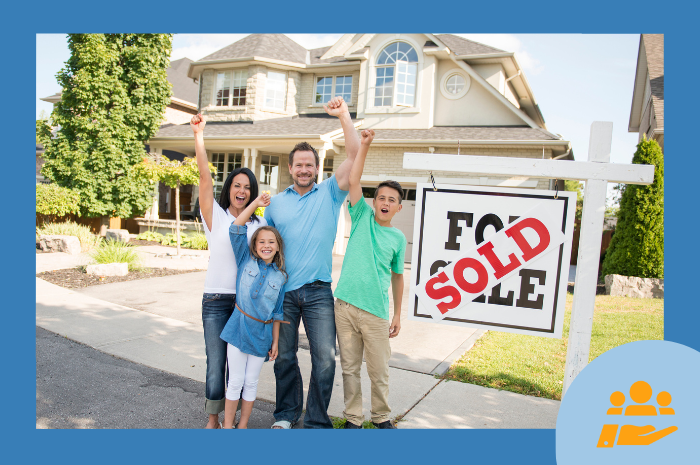 5 tips for selling your home quickly
Are you in a hurry to sell your house? Whatever your reason for doing so, selling a house quickly and finding good potential buyers is not always easy!
While no one can predict the exact amount of time it will take to sell a property, there are some ways to speed up the process. The ultimate goal would, of course, be to find a buyer who appreciates your home at its fair value, while respecting the requested price.
So, without further ado, here are 5 tips to help you to stand out and to maximize your chances of selling quickly and at the right price!
1. Have your home inspected before it goes on sale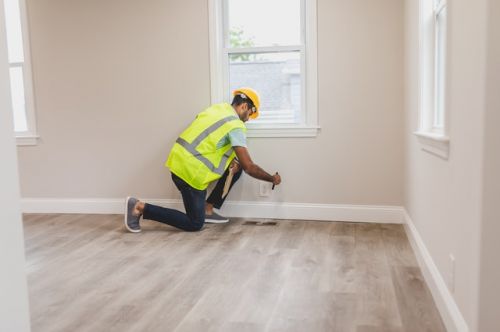 Do you know your home as well as you think you do? An inspection might change your mind. Homeowners do not always have an objective view of the house they have lived in for years. Yet this problem often force them to lower their prices.
A building inspector will be able to identify minor repairs that need to be carried out. In particular, they can detect possible issues as well as more serious problems, such as cracks in the foundations, water infiltration, or mould in the basement. By completing such a process, you can establish a fair and equitable price, in accordance with the actual condition of your property.
On the other hand, a buyer who has been informed that the house has been inspected by a professional will be more confident. So, don't hesitate to provide them with the inspection report to further convince them to make an offer.
Note that there are several types of inspection, including: pre-sale inspection (where the professional is mandated by the seller to assess the condition of the house) and pre-purchase inspection (where the buyer hires a building inspector to determine if the house they want to acquire has hidden problems or defects).
2. Setting a realistic selling price: a winning trick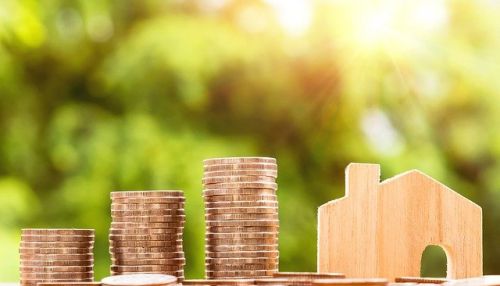 We know how much you cherish the home your children grew up in. Its value is priceless to you, but not to potential buyers. On the real estate market, your house will have a well-defined price. Moreover, there is nothing worse than a seller who fails to use common sense when putting their property up for sale.
Take the time to study real estate prices in your area and feel free to take into account any improvements and extensions you may have made to your property. For example, you can use calculators and worksheets before setting your price. A real estate broker can support you in setting the price of the property, in addition to advising you on how to find a buyer quickly.
3. Renovate to sell your home more easily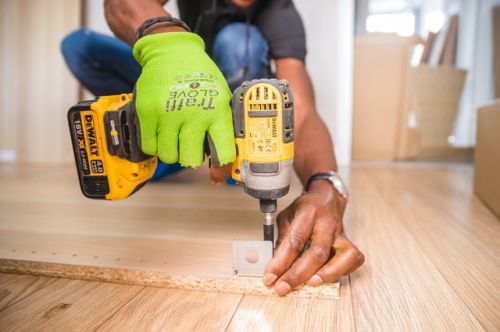 If your home is relatively old, renovation work may be necessary in order to give you the best possible chance of receiving an offer. Start by refreshing the walls and favouring light colors in order to maximize the space in your rooms.
If your goal is to 'wow' the potential buyers visiting your property, it could be good to renovate the kitchen and/or the bathroom. These are the two most important rooms in a house and they could tip the scales in your favor.
As far as the exterior of the property is concerned, note that landscaping your garden or installing a patio or solarium can greatly increase the added value of your property, in addition to helping you to stand out considerably.
4. Keeping up appearances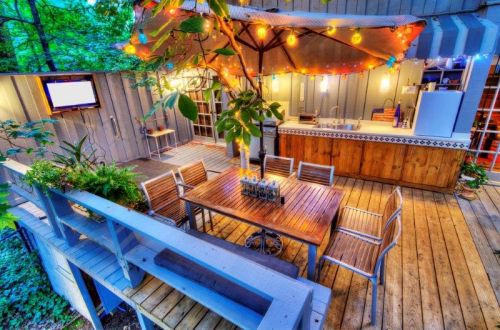 Many buyers tour around the neighbourhoods that interest them in search of a rare pearl. For this reason, the exterior appearance of your home will be of paramount importance.
Begin by making sure that your 'For Sale' sign is clearly visible. The lawn should be perfectly maintained, as well as the trees and flowers surrounding your property. If you notice any small dents on the roof, windows, or exterior doors, don't wait to repair them. The exterior appearance of the house needs to entice visitors.
As far as the interior of the property is concerned, take special care of your décor by means of a fairly neutral atmosphere, worthy of home staging. Ensure that you take down any unusual decorations that may not be to everyone's taste and swap out any old and worn furniture. The buyer should be able to imagine themselves at home, so make it easier for them!
If you have pets, make sure their litter tray is perfectly clean and free of any odours. Take advantage of the viewing to go and walk your pets, trusting your broker to entice the buyers.
5. Carefully select your real estate broker to sell your home quickly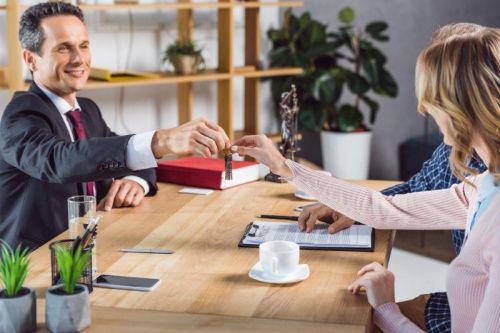 Your broker will be your partner in selling your house quickly and will be responsible for ensuring your peace of mind. Opt for a professional who has already completed multiple projects in your residential area and make sure that they are not too busy to be able to focus on your sales project. The real estate agent will know how best to market your house (signs, advertising) to sell it as soon as possible and at the best price.
Did you know that it is possible to have two real estate brokers? If the first broker (paid by commission) takes care of the sale of your property, a second broker can take care (free of charge) of finding you a new property to buy. Make sure, however, that both professionals hold a licence from the Organisme d'autoréglementation du courtage immobilier du Québec (OACIQ), as this is mandatory in Quebec.
Are you planning on selling your house? Check out our How-to Guide to Buying a Property, which will guide you through the different stages of the process.
Plus, learn how to choose your real estate agent.
Are you looking for a real estate agent?
XpertSource.com can help you in your efforts to find a real estate broker. By telling us about your project, we will put you in touch with the appropriate resource persons free of charge. You just have to fill out our form (in just a few minutes) and you can be put in contact with experts.
Do you want to find real estate professionals and get quotes? Contact us at 1 833 203-7768
---
---
Find the professional you need
Find your real estate professional by filling out the short form