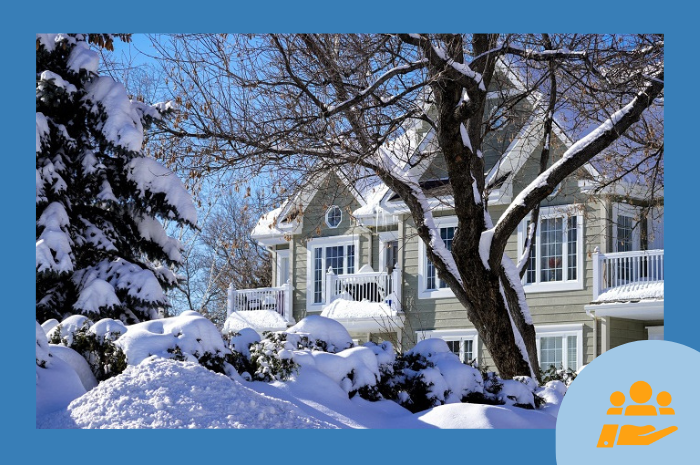 Selling your house in winter: is it a good idea?
In winter, when the days get shorter, it gets dark outside much earlier, the temperature drops below freezing and there is snow covering everything, it is normal to have reservations about putting your house up for sale. Will buyers still be active despite the cold?
Before you shelve your project and put it off until the spring, consider this: the real estate market never stops moving. Despite some slower and less busy months, the market remains active year-round. It is therefore still possible to sell your home under excellent conditions, even when winter is in full swing!
Moreover, if you've taken the time to properly prepare your home for winter, such as by repairing small insulation issues, showcasing your property in order to sell it quickly will be a breeze!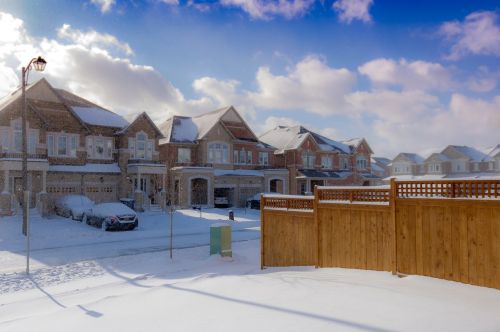 The advantages and disadvantages of selling in winter
As is the case for all seasons, selling your home and moving in winter comes with both advantages and disadvantages. There are a few things to consider if you want to sell during this time of year.
First of all, it is important to be aware that there are generally fewer people interested in buying at this time of year. This may reduce the competition for your property, but it is not in itself a disadvantage. Although you may receive fewer offers, you will also waste less time sifting through different proposals.
In addition, selling in winter will allow you to avoid meaningless and unnecessary visits from those who have little motivation or who simply like to look at houses as a way of passing the time. Only serious buyers who are genuinely interested in purchasing your home will make the trip to check it out. This will save you a lot of trouble and time.
8 tips for selling your house quickly in winter
Want to sell your house in winter, but don't know where to start? No problem! Here are some tips to maximize your chances of selling quickly (and at a good price).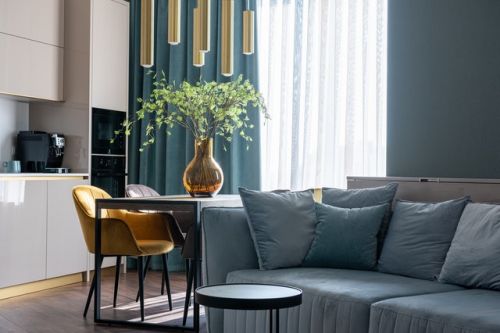 1. Focus on your interior design
Of course, when snow is covering both the landscape and every inch of your home, potential buyers will place less importance on the exterior of your property. You'll therefore want to make sure that your interior decor is impeccable in order to capture their attention and interest.
Be sure to create a comfortable, warm and cozy atmosphere where visitors will immediately be able to imagine themselves spending their winter evenings. Avoid the use of too many bright colors and personal items. Instead, try to showcase the strengths of the space.
To do this, you can take inspiration from home staging techniques. Discover how to optimize the sale of a property with home staging.
2. Take advantage of the exterior
The exterior landscape still retains a lot of importance. In some cases, it can be a major asset, even in winter! Winter décor can be something that potential buyers look for, especially if you're selling a cottage in the beautiful Laurentides region, known for its enchanting snowy setting.
So, add some photos of the exterior to your property listing. You can use photos that showcase your property across several seasons, should you have any, to allow those interested to see what your home looks like over the course of the year. Photos taken in the summer that showcase your property's landscape will be a real selling point, even when listed in winter.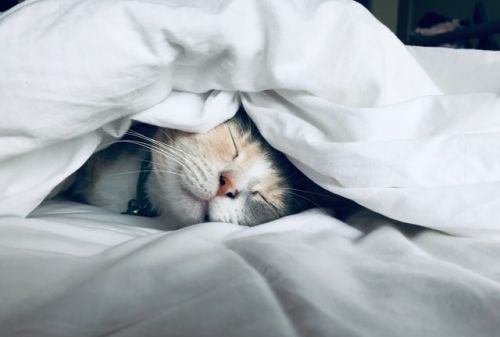 3. Make your home comfortable
As mentioned earlier, make sure your decor is cozy by incorporating throws, cushions, woolen blankets, and the like. However, keep in mind that comfort is also associated with the temperature, so this is not the time to try to save on heating!
Ensure that any visitors feel comfortable by making sure that the temperature of your home is just right, neither too hot nor too cold.
Does your house have a fireplace? It might be a good idea to light it for the occasion in order to both highlight it and entice the buyers.
4. Clear the snow from your porch
To make a good impression and ensure the safety of those who visit your home, consider clearing the path to the front door. Make sure that the snow does not block the entrance to your home and get rid of any ice. You don't want your house viewers to slip and fall.
Remember to also take care of the various access points around the house (those to the courtyard, patio door, etc.)
5. Eliminate air infiltration
If you haven't done so already, seal any draughts coming from your doors and windows before viewings. In cold weather, these small problems will be noticed by potential buyers. As such, it's best to prevent such situations and undertake any necessary repairs.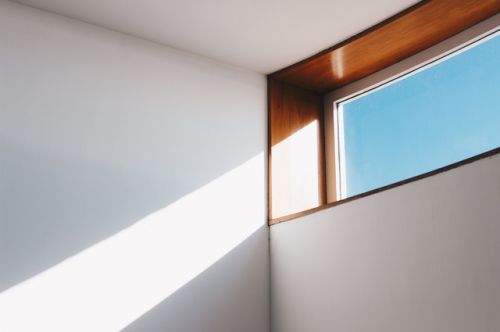 6. Make good use of light
Since the days are becoming shorter at this time of year, you might end up having viewings in the dark. As such, you need to make sure you have enough lighting to showcase your property, both indoors and outdoors.
If you can, arrange any house viewings during the daytime. Also remember to open all of the blinds and curtains to let in as much natural light as possible.
7. Get rid of any bad odours
It's a fact: in winter, our homes are often less well ventilated than in other seasons, when we can open the windows to let the air circulate. To avoid a musty smell being the first impression your visitors have of your property, there are a few tricks you can use.
Before making your home available for viewings, give it a good clean, freshen up your rooms, and use an air purifier or try any other old-fashioned tricks. If the temperatures are milder, you may even want to open your windows for a few minutes in order to air out the rooms.
And why not try to appeal to the buyer's sense of smell with the aroma of freshly baked pastries? That's a classic trick!
8. Don't forget about virtual viewings!
Do you feel more reluctant to leave your home during winter? This is also the case for buyers! Despite their desire to purchase a property, they will no doubt try to limit their trips outside. This is why it's really important that you allow them to get the best idea of your home without them having to leave the comfort of their living room.
In this sense, virtual viewings can be a tremendous asset. Videos, 3D tours or even virtual reality... these are just a few of the technological tools that could help you sell your home. If you prefer simplicity, be sure to include plenty of good-quality photos in your listing.
Ready to put your property up for sale? Check out our sales guide for all the steps you need to take. You should also deal with qualified and competent professionals to facilitate the process.
Looking for a real estate agent to help you sell your home?
XpertSource.com can help you find a real estate broker. When you tell us about your project, we put you in touch with qualified resources for free. Simply fill out our form (it only takes a few minutes) and we will connect you with professionals.
Do you want to be put in touch with real estate professionals and get quotes? Contact us at 1 833 203-7768
---
---
Find the professional you need
Find your real estate professional by filling out the short form