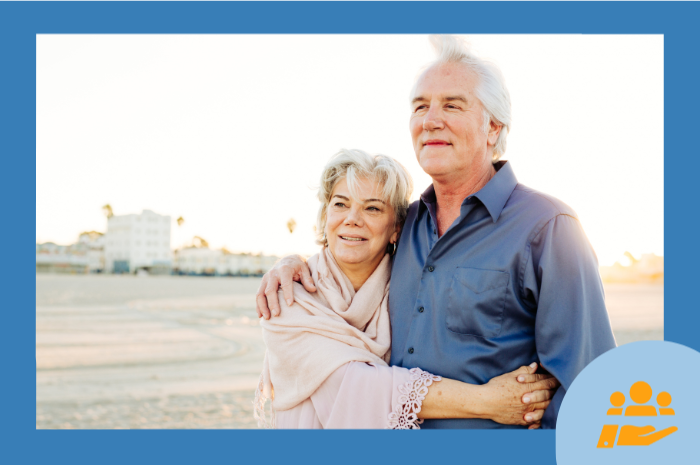 Should you sell your home after retiring?
If you've retired recently or plan to retire soon, you've probably started wondering what you're going to do with your home. Should you try to stay there as long as possible? Should you sell it and downsize to a smaller property instead?
The decision to sell or keep your home when you retire is first and foremost a personal choice and will depend on a number of factors related to your situation. Your health, the state of your finances and savings, the size and maintenance requirements of your home, and your retirement plans are all factors that could influence your decision.
Selling your property after retiring: is it a good idea?
When retiring, it is perfectly legitimate for you to ask yourself questions about where you live now and where you want to reside going forward. If it's a family home and your children have left the nest, the property might seem too spacious for your current needs.
Do you really want to continue paying for a home that's too big? And, of course, you need to consider all the maintenance and management associated with a big home... Even if it's filled with memories, sometimes the more sensible and viable option is to sell the house rather than staying put.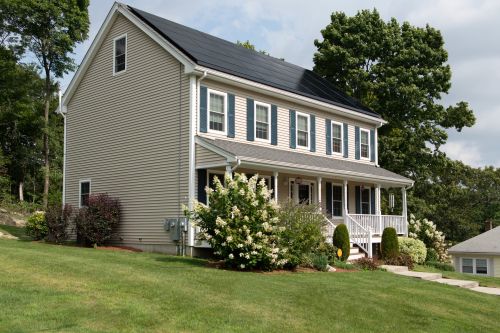 Nevertheless, you may not feel like giving up your property. After all, retiring doesn't mean you have to give up your lifestyle or the pleasure of being in the comfort of your own home! It is perfectly fine to put off selling your property for the time being. More than anything, you don't need to force yourself to make a decision that may make you unhappy.
Are you hesitant and unsure of what to do? Here are some ideas to help you determine the best choice for you.
Selling your home and buying a smaller place
One of the most popular options for retirees selling their homes is to buy a smaller one. Condos are particularly popular since they allow you to continue having a property in your name (and generate capital from the sale of your old home) while reducing maintenance requirements. As such, they appear to combine the best of both worlds.
However, don't forget to take condo fees into account, which can be quite high. In the event of major repairs or renovations, condo owners may have to pay a large sum of money. Note, though, that some condo associations offer special rates and services for older people, which can reduce your monthly bill.
Despite your willingness to try out condo-living, it may be that condo-living is simply not for you, especially if you have been living in a single-family dwelling for a number of years. Living in a condominium means having to make compromises and choices on a mutual basis. For someone who has been the sole decision maker in their property for many years, this co-operation may prove to be more difficult than it appears at first glance.
However, if you're looking to reduce your living space while continuing to own your own home, condos are not the only option available to you. For example, you could try the tiny house experience: in other words, having a small home that has been optimized to maximize living space despite its small size. These houses help you to reduce the size of your home and maintenance needs while, in most cases, allow you to enjoy a larger outdoor area. You may even decide to choose a tiny house on wheels to get around and explore a nomadic lifestyle.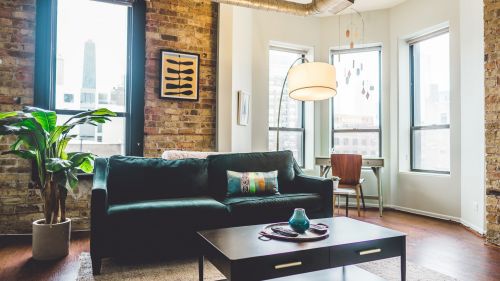 Selling your house and renting a place
If you don't want to buy a new property after selling your home, renting an apartment might prove to be a good option for you. However, you must be prepared to leave behind your homeowner status and become a tenant – something which may feel like a "loss of freedom" for some. There are indeed more restrictions to bear in mind when renting rather than buying.
Of course, you don't have to head immediately to a retirement home, or an apartment reserved for the elderly. There are many other affordable and viable alternatives. The key is to choose the type of rental property that best suits you.
In any case, you should keep in mind that rental costs can represent a significant portion of your monthly budget. In certain areas, the cost of rent, all residences combined, can be very expensive. You will have to take this financial burden into account when making your expectations and budget for your retirement.
To give yourself a better insight, you could analyze your monthly expenses as a homeowner and compare them to the costs you would have as a tenant.
Note that some residential communities designated for older people offer public services to their residents, which can make them more affordable than other types of housing.
5 questions to ask yourself to help make a decision
If you're still unsure as to which option is best for you, here are some questions you can ask yourself to help you make a decision.
1. Can I afford my current lifestyle?
After retirement, many people have to rely on a lower fixed income than during their working years. They therefore need to try to make the most of the savings they have accumulated over the years.
Living in a house requires regular maintenance, which can be a lot of effort and can come at a fairly high cost. Of course, this cost decreases greatly if the property and mortgage have been paid off, but it's still important to consider heating costs, municipal taxes, etc. Staying in your family home can therefore be quite expensive – sometimes even too expensive to be viable when you're retired and your income is no longer as high as it once was.
2. Does the space match what I actually need?
Have the kids fled the nest, leaving a house that's too big for you? If you have several rooms that are unused, empty or pointlessly cluttered with an excess of 'stuff,' this is probably a sign that your home is no longer suitable for you. In this case, it might be a good idea to look for a smaller home.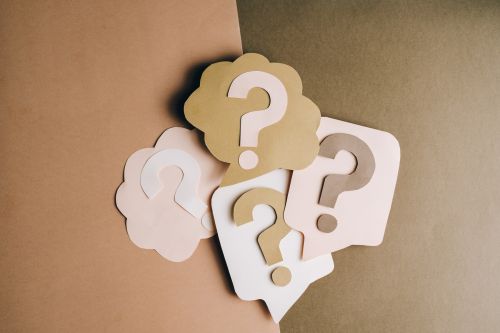 3. Can I keep up with the maintenance of my current home?
Sometimes everyday tasks become more demanding as you get older. Various maintenance activities, such as mowing the lawn, picking up leaves or clearing snow, can be more challenging. It is therefore better to anticipate these future pitfalls than to suffer from them.
If you have trouble maintaining your home, this could be dangerous for your health, increasing the risk of injury. This may also end up lowering the value of your home, since properties in poor condition are less popular with potential buyers. As a result, you will have less money in your pocket when the house is sold.
In some cases, it may not be a question of ability, but rather of will. Do you really want to continue spending so much time maintaining your property when you could be using your free time to do other activities?
4. What lifestyle is right for me?
Think about the lifestyle you want to have during your retirement. Do you dream of going on regular trips? If you plan on discovering the world, it may not be necessary to keep your home, especially if you don't intend on spending much time there.
Do you want to develop your gardening skills? You might not want to reduce the size of your home, but perhaps a country house would be more appropriate for your retirement plans than your city dwelling.
5. Would the house sale offer me a good financial return?
If you bought your home several years ago, you may have finished paying off your mortgage by now. If you've maintained it well, your property will have likely increased in value over the years. As such, it can be an attractive source of income if your cash flow decreases after retirement. You could decide to invest this money in a smaller house that's easier to maintain, a condo, or a monthly rental property.
Unless your mortgage payments are too high for your retirement income or you are unable to maintain your home, keeping your home for a few more years could also be financially beneficial. Indeed, your property will probably continue to increase in value with each year. Your capital gain at the time of sale will therefore be greater.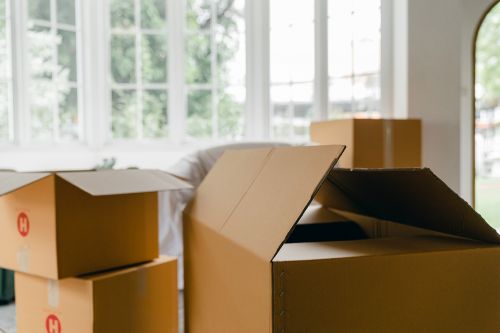 Moving after retirement: anticipating the unknown before facing it
If you're in full health and still manage to perform all your everyday tasks, it is natural that might not wish to move to a smaller place for now. But what would happen if an unfortunate unforeseen event were to occur a couple of years down the line?
Many seniors who have decided to stay in their family home find themselves in the sad situation of being forced to pack up their life and leave unwillingly following a disease or the death of a spouse. This is why it is sometimes better to move to a smaller, more suitable dwelling while the members of the household are still healthy.
To prepare for the transition, you can start by getting rid of some things that you no longer use on a daily basis to free up space in your home. You'll then have fewer items to pack up when you're ready to move. This will also make it easier for your beneficiaries (children or otherwise) to manage your personal belongings in the event of illness, disability, or death.
Naturally, you don't have to sell your home as soon as you enter retirement. Above all, you should stand by your commitment and capabilities, but it is always a good idea to start preparing.
Feel free to check out our Complete Guide to Selling a Property to find out all the steps involved in selling your home.
Looking for a real estate broker to help you sell your home?
XpertSource.com can help you find a real estate broker. When you tell us about your project, we put you in touch with qualified resources for free. Simply fill out our form (it only takes a few minutes) and we will connect you with professionals.
Do you want to be put in touch with real estate professionals and get quotes? Contact us at 1 833 203-7768
---
---
Find the professional you need
Find your real estate professional by filling out the short form