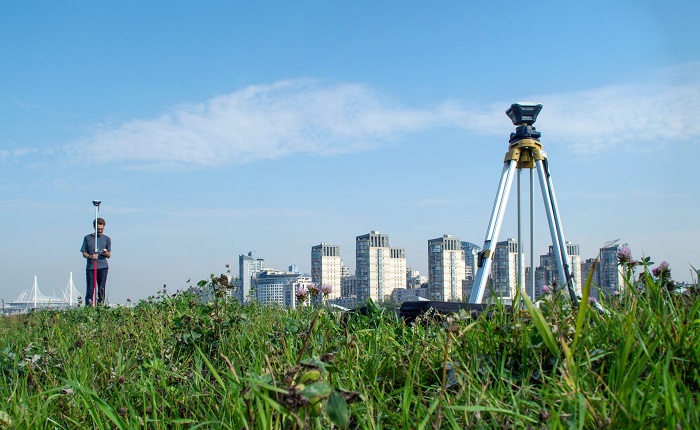 What are the qualities of a good land surveyor?
It's not always easy to choose a good land surveyor. In addition to enquiring about their experience, keep an eye out for some essential qualities that this expert must possess in order to practise their profession.
A specialist in land demarcation, land surveyors possess many diverse skills that help them in their work and many tasks. Obviously, they must respect the standards established by the Ordre des arpenteurs-géomètres du Québec, in addition to having a good knowledge of the territory concerned and the regulations in force.
But beyond these aspects, what are the qualities of a trustworthy land surveyor?
A good surveyor is versatile
A land surveyor is by definition a multidisciplinary professional. Their area of expertise is vast. This is because this specialist is called upon to perform various tasks in a wide range of areas.
In particular, they must possess excellent skills in mathematics, problem solving, computer science and cartography. They must also express an interest in the law, as their role requires them to work closely with municipal and provincial legislation.
In the course of their daily work, these experts are required to use numerous precision tools, such as:
Survey instruments (levels, theodolites, rangefinders, satellite positioning systems, robotic total stations, lidar, etc.);
Photogrammetry devices;
Computers;
Peripheral equipment (plotting table, scanning table, optical scanner, etc.);
Various software (surveying, mapping, geographic information systems, etc.).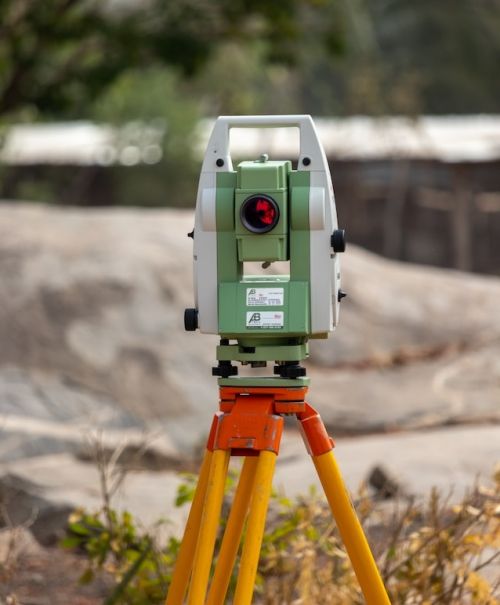 The use of these many tools, combined with their own multidisciplinary capabilities, allows them to perform numerous undertakings, such as:
Spatial planning;
Boundary marking;
Technical description;
Geodesy;
Implantation;
Subdivision;
Photogrammetry;
Staking;
Topometry.
More specifically, the surveyor is involved in setting property lines, preparing certificates of location and rental space certificates, creating a divided co-ownership, and much more!
Moreover, the practice of surveying and geomatics is constantly being updated thanks to the use of new technologies (artificial intelligence, drones, etc.). Surveyors must therefore demonstrate a high degree of adaptability.
They meet the established deadlines
Meeting deadlines is a key criterion in determining a good land surveyor. This gives you peace of mind and avoids unpleasant delays.
Imagine that you want to have your house built. You wait for the surveyor to start the work. If they fail to meet the deadline, your entire project suffers the consequences. It is therefore crucial that the surveyor be punctual and diligent in the execution of their tasks.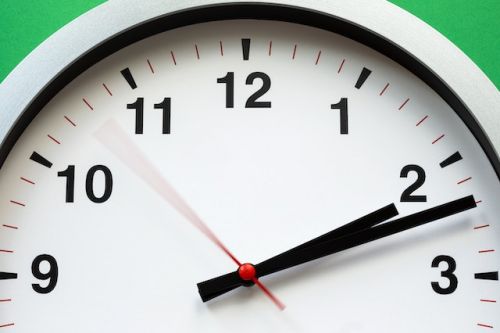 A good land surveyor is honest and objective
The land surveyor is a public officer, which means that they must be objective, honest and have an excellent sense of ethics. Personal interests have no place in their work, which must be based on verifiable, analyzable and measurable facts.
Their impartiality allows them to intervene in several situations, notably in disputes between neighbours concerning property lines. They can also act as experts in many other conflict situations of this kind.
They are rigorous and precise
Like the instruments they use, land surveyors must be precise. They are the measurement experts. They must therefore be meticulous and possess a strong attention to detail. This means that they must be rigorous in their research, measurement and analysis in order to obtain an accurate picture of the object at the heart of their mandate.
Moreover, it is crucial that the surveyor you wish to hire be organized and have a clear and efficient working method. These two elements are inseparable from scientific rigour, which is essential in the job.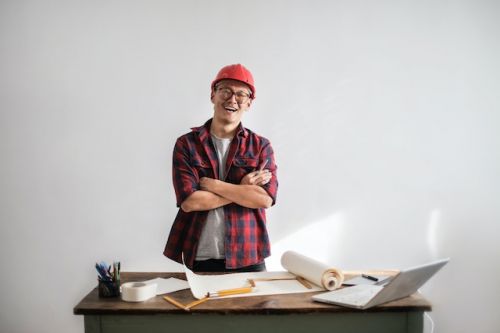 A good land surveyor is transparent
Nobody likes to be left in the dark, especially when it comes to money and property. This is why the surveyor you hire to determine the boundaries of your land or to produce your certificate of location must demonstrate transparency.
This means being honest and clear in their actions. This also means that they must offer you a clear quote, detailing the tasks performed and the costs associated with them.
The expert must provide you with sufficient information to fully understand each of the steps that will take place. You will then have an excellent understanding of the situation.
They are good communicators
Finally, a qualified land surveyor must be a good communicator, both orally and in writing. This ability allows them in particular to:
Collaborate with a number of other experts from different backgrounds;
Coordinate the various actions that must be taken;
Negotiate effectively;
Administer your team.
Their communication skills are also required to answer questions from their clients and to popularize information so that occasionally complex issues can be easily understood.
They must also possess excellent analytical and synthesis skills in order to be able to interpret and transmit the results of their approaches.
Want to know more about land surveyors? Wondering if they are the right expert for you? Or maybe you want to find out about the cost of their services? Those following articles could interest you:
Are you looking for a land surveyor?
XpertSource.com can help you find a land surveyor. When you tell us about your project, we put you in touch with qualified resources for FREE. Simply fill out our form ( it only takes a few minutes ) and we will connect you with professionals.
Do you want to be put in touch with real estate professionals and get quotes? Contact us at 1 833 203-7768
---
---
Find the professional you need
Find your real estate professional by filling out the short form